News / National
Chief Mugabe installed by Chiwenga
07 Apr 2023 at 09:09hrs |
Views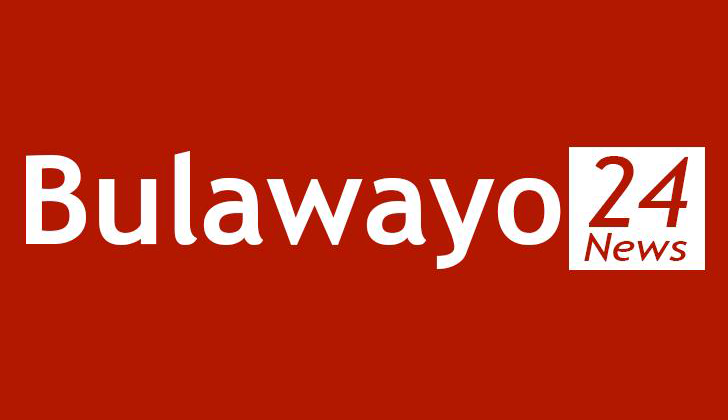 Vice President Constantino Chiwenga yesterday presided over the installation of Mr Matubede Mudavanhu as the 12th substantive Chief Mugabe, where he challenged Zimbabweans to work together with traditional leaders if the nation is to quickly achieve Vision 2030 targets.
The ceremony took place at Chikarudzo Primary School in Masvingo Central.
"Vision 2030 targets are achievable and can be quickly attained if we unite and tirelessly work for the development of our country because as President Mnangagwa repeatedly says, a country must be developed by its people and also be governed by its citizens and traditional leaders have a very important role to spur socio-economic development in rural areas where the majority of Zimbabweans live," he said.
"Traditional leaders are also very vital cogs in the drive to achieve Vision 2030 goals; they are prefects of socio-economic development in their jurisdictions and more importantly, they help give our nation identity as the custodians of our tradition and culture."
VP Chiwenga equated President Mnangagwa to "Munhumutapa", saying traditional leaders were agents of the President in the drive to engender socio-economic transformation in sync with Vision 2030.
The Government was working around the clock to industrialise rural areas, with a number of life-transforming projects already started in the drive towards attaining an upper middle income society by 2030.
"Government under the leadership of President Mnangagwa has been building dams, bridges schools, roads and clinics, among major projects, that are aimed at stimulating the economy," said VP Chiwenga. "We even have value addition projects like the Mapfura plant in Mwenezi here in Masvingo that are creating opportunities for our people.
"No one will develop our country for us. If foreigners come, they must work under our terms not them dictating what we should do and how we should do it."
VP Chiwenga singled out major dam construction projects like the Lake Gwayi-Shangani project as game-changing initiatives aimed at making Zimbabwe food secure.
A number of irrigation projects have been earmarked for areas like Kanyemba in the Zambezi Valley and the Lowveld, with greenbelts set to be hubs of massive food production under irrigation.
''We want to assure our people that the nation has enough food and those who require food assistance will get it. Food will be moved to areas that are in need," he said.
"The President actually asked me to check whether people have enough food on my way here.''
VP Chiwenga emphasised the need for climate proof farming methods to mitigate the effects of climate change, and urged farmers to seriously take the Pfumvudza project as it creates moisture even in areas with little rain.
Traditional leaders were also implored to be agents of peace in their jurisdictions, especially as Zimbabweans move towards harmonised elections set for this year.
VP Chiwenga urged Zimbabweans to vote for President Mnangagwa and Zanu-PF, saying the Second Republic had embarked on a number of projects that benefit everyone for the attainment of Vision 2030 of an upper middle income society.
Turning to the Mugabe chieftainship, VP Chiwenga said it must be respected since the historic Great Zimbabwe monuments are located in the area.
He challenged Chief Mugabe to lead research and activities that help in the restoration of the monuments from where Zimbabwe derives its name, and also broaden knowledge on their history.
In his address, Zimbabwe Chiefs Council president Chief Fortune Charumbira lamented the growing tendency in some sections of society to shun local traditions and culture.
He reminded Zimbabweans on the need to preserve their culture, noting that it gave people an identity.
"We are even shocked with the way some of our children are dressing these days. They have deviated from our culture that defined us as Zimbabweans and please let us go back and stick to our culture, which gives us identity and dignity as a people,'' he said.
Chief Charumbira took a swipe at those who practice same sex marriages, saying such people even offend God and would never inherit heaven.
He called for unity as Zimbabwe heads for elections, urging traditional leaders to preach unity.
He thanked President Mnangagwa's Government for restoring the dignity of traditional leaders that had been taken away by the country's colonisers.
Chief Charumbira said the traditional leaders' welfare has greatly improved, with all chiefs getting vehicles for use when assessing development in their areas.
Allowances for chiefs had also been hiked by President Mnangagwa's administration, while village heads are also getting paid now.
VP Chiwenga later on legally installed Mr Mudavanhu as the 12th Chief Mugabe.
The new Chief got his regalia for chiefs, including a staff, hat and insignia with the name Chief Mugabe, amid celebrations by the crowd.
Before that, Chief Mugabe had been traditionally installed as Chief, according to the Moyo Duma tradition and customs, in a process superintended by close Mugabe family members and a spirit medium.
VP Chiwenga then led guests in congratulating the new Chief and gave him cash and lion and leopard skins as symbols of power as he assumes his new position.
Chief Mugabe had acted for 14 years before his installation.
Present at the event were top Government officials including Minister of Local Government and Public Works July Moyo and his deputy Marian Chombo, Minister of State for Masvingo Provincial Affairs and Devolution Ezra Chadzamira and senior Zanu-PF officials from Masvingo.
Source - The Herald