News / National
Old Mutual deploys US$108 million worth of loans in Zimbabwe
08 Apr 2023 at 18:36hrs |
Views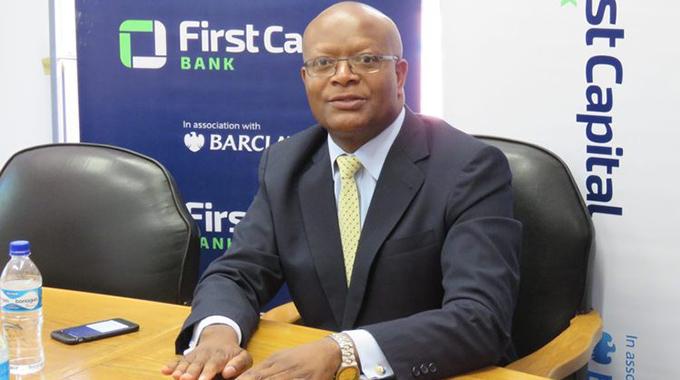 Zimbabwe's largest financial services group, Old Mutual Zimbabwe, has deployed US$108m loans to different sectors of the economy.
The deployment was done by the group's banking unit, CABS, CEO Samuel Matsekete told an analysts briefing last week.
"We continued to mobilise lines of credit to support players in sectors presenting growth opportunities. We deployed US$108m of lines of credit," Matsekete said.
He said 39% of the total loan book was deployed to agricultural activities and some of the beneficiaries include players in primary and secondary subsectors.
Matsekete said the group will continue to support grain for local food production, agro exporters in horticulture, cotton and tobacco.
"About 4.5% of the total loan book was distributed to mining companies and the value chain.
Significant amounts were also deployed to support manufacturing and destruction businesses. The balance was deployed to other sectors," he said.
CABS received several credit facilities over the past few years including a £15 million credit facility from the European Investment Bank and US$7.5 million from African Development Bank, among many other facilities.
Matsekete also revealed that Old Mutual deployed US$9.5m into solar and hydro energy projects including Great Zimbabwe Hydro, Kupinga renewable energy, Solgas, Richaw and Centragrid.
"We project to generate over 42 megawatts in energy, create over 370 jobs and provide power to 39950 homes."
In its financial results, Old Mutual Zimbabwe's chief financial officer Takura Mudekunye said the company incurred an inflation adjusted loss amounting to ZWL$25.3m in 2022 from a profit of ZWL$ 98.9m in 2021. Total revenues for the group decreased 54% to ZWL$ 164.7m in 2022 from ZWL$362m in 2021.
He also disclosed that the group's units were well capitalised with subconscious exceeding with both internal and regulatory capital targets.
"The group target capital is more onerous than regulators requirements and optimum the business operational requirements," Mudekunye said.
Old Mutual declared a final dividend of 774 cents per share.
"The dividend reflects the growth in the core operating performance in the group."
Source - businesstimes