News / National
The legend of Chief Maduna of Godlwayo
12 Apr 2023 at 08:06hrs |
Views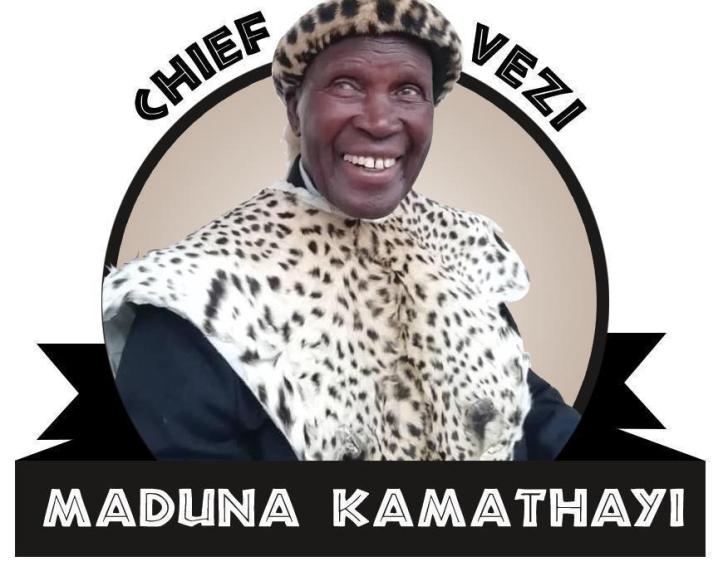 WHEN the 1896 First Umvukela/Chimurenga military campaign against the Ndebeles had not been a success, arch-imperialist Cecil John Rhodes called for a great indaba with Ndebele chiefs (izinduna) in the Matobo Hills where he managed to seal a peace deal that ultimately led to the colonisation of Zimbabwe.
However, one of the traditional leaders, Chief Maduna, born Dambisamahubo, refused to participate in that meeting with the colonialists.
History has it that Chief Maduna had conquered the whites during the 1896 Umvukela/Chimurenga uprisings, killing many of them as he led the Godlwayo military regiment.
Since then, Insiza District in Matabeleland South has earned a unique status among the country's districts.
Most of the people who come from Insiza, identify themselves as Godlwayo, an indomitable identity that links directly to Chief Maduna's military prowess in 1896 which led to the defeat of the white settlers.
Today, there are graves of whites who were killed in Filabusi, which serves as a reminder of how the Ndebele warriors who were armed with shields and spears, fought and defeated the white colonialists who had superior weaponry.
As the country commemorates the 43 years of independence on April 18, Mr Dambisamahubo Mafu, who on Saturday will be installed as Chief Maduna IV, recounted how his great-great-grandfather resisted white dominance.
"In actual sense, Insiza District should be renamed Godlwayo District. We hope in our engagements with Government it will be changed. Godlwayo was part of King Lobengula's army led by Chief Maduna, born Dambisamahubo," he said.
"In 1896 there was an uprising countrywide and during this period Chief Maduna's name rose to prominence as he fought and defeated the whites at that time, he lived in Malungwana in Esigodini area. During the uprising, the Godlwayo regiment killed between 38 and 41 British troopers."
Mr Mafu said the battle became known as "Impi Yehloka Elibomvu" as they decapitated their heads before leaving them to dry.
The incoming chief said places in the district are named after the whites who were killed during that battle.
"Even the dam called Lake Cunningham in Filabusi is named after Cunningham, the other dam is known as Insiza Mayfair, one of the whites who was killed by Chief Maduna who also killed Cunningham's family in the process," he said.
"So when other Ndebele chiefs were being called for an Indaba with Rhodes in 1896, Chief Maduna did not attend the meeting.
He is said to have actually queried the rationale behind 'being called to a meeting by someone I have defeated'."
Mr Mafu said the whites who were governing at the time charged him with murder leading to his escape to an area in what is now known as Mberengwa.
He said realising that his people were suffering under white supremacy, Chief Maduna handed himself to the colonialist administration leading to his arrest.
"My great-great-grandfather was arrested and taken to Bulawayo and while in incarceration, prison walls mysteriously collapsed and that is where the term 'Umadabula Ijele Kwa Bulawayo' came from. After the walls collapsed, he did not escape, but was found outside the prison gates and I can't explain how the wall fell apart," said Mr Mafu.
"Chief Maduna was taken to court and there was a single witness who had claimed to have witnessed the murder of the whites.
A shocking incident occurred when that witness was being taken to testify, he was struck by lightning while riding on a horse, and the case collapsed."
Mr Mafu said thereafter, whites moved Chief Maduna from Malungwana area to Filabusi before further pushing to Nyoni Village.
Chief Maduna was buried at Nyoni Village and his great-great-grandson is in the process of reviving the homestead, which had turned into ruins.
Mr Mafu said after Chief Maduna's death, his son, Sikhathi, who succeeded him suffered the same fate as his father for also resisting colonial dominance.
He said Jim who was Chief Maduna II was moved from Nyoni Village to Avoca area where Chief Vezi Maduna III lived and died in February 2021.
Chief Maduna III was detained for years for his involvement in the nationalist movement in the 1960s and 1970s.
During the Pearce Commission of 1972, which was an attempt by both the British and Ian Smith to legitimise Rhodesia's Unilateral Declaration of Independence, Chief Maduna led his people in Insiza District to reject the commission.
His political activities led to the Rhodesian government arresting and detaining him in 1976, and he spent most of his time in solitary confinement and was released during the ceasefire period.
Mr Mafu said from his great-great-grandfather to his father, they have not tolerated Western dominance.
"What we can trace is that the Maduna chieftaincy has never tolerated being ruled by force. They have never tolerated being oppressed by foreigners as colonialists did when they came to Zimbabwe," he said.
"They committed to defending the rights of their people. So, by rebuilding my home where my great-great-grandfather stayed, I'm committing to remaining resolute in defence of my people's rights."
One of the village heads, Mr Antony Msimanga said due to resistance to colonialism, Rhodesian authorities stripped the Maduna chieftainship, imposing new chiefs in their community.
"While I worked with Chief (Vezi) Maduna I know how his father was persecuted by the whites for resisting their dominance.
His father was moved from one place to the other as whites tried to frustrate him and his people," he said.
"Chief Vezi Maduna suffered the most as he was imprisoned for his political activism. When he was released, there was a hero's welcome as the community was jubilant to receive him. There was a big celebration and 15 beasts were killed to celebrate his release."
Lawyer and Ndebele culture researcher, Mr Thomas Sibanda said the Maduna chieftaincy and his Godlwayo regiment have always protested subjugation even before the advent of colonialism.
He, however, could not validate whether Chief Maduna attended the chief's indaba with Rhodes or not, but however, confirmed that the chief became a wanted man for his military role during the 1896 Umvukela/Chimurenga.
"The Godlwayo regiment participated in the Ndebele-Boer wars which led to treaties being signed. They also were key in the Anglo-Ndebele wars between 1893 and 1896 and their chief could not be convicted in 1896 after the only witness had been struck by lightning," said Mr Sibanda.
"They helped Mzilikazi to establish his Ndebele State and some of the wars that they fought started when they were still in South Africa. We also see them through Chief Vezi Maduna being instrumental in the liberation struggle."
Mr Sibanda said Chief Maduna was one of the few chiefs who was directly involved in the war of independence which resulted in his arrest.
He said what has remained unique among Chief Maduna subjects is that colonialism did not disintegrate them.
Source - The Chroncile