News / National
Attempt to dupe political victims backfires
16 Apr 2023 at 09:01hrs |
Views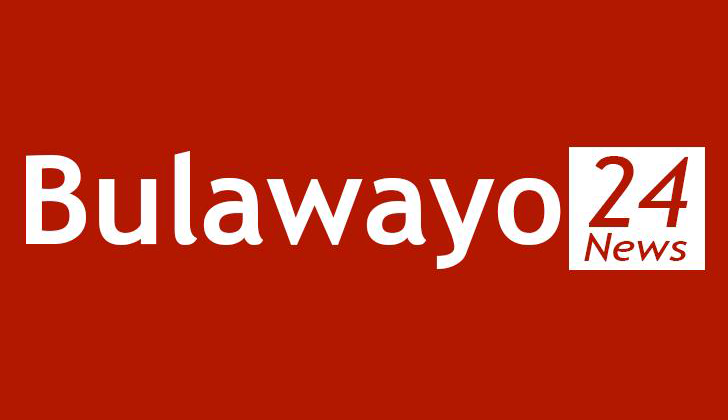 A plan to dupe the Citizens Coalition for Change (CCC) Gutu political violence victims who were brutalized by suspected Zanu-PF members last year by Masvingo town based activists backfired after one of the victims' alert wife discovered the deal putting the 'culprits' in sixes and nines as they tried to fire fight and restitute the money which they had already spent.
The victims cried foul after being allegedly duped of US$ 6 360 donor funds by a CCC activist and aspiring candidate for Masvingo Urban ward 7 council seat, in cahoots with another local activist.
The victims Nhamo Makumbe and his young brother Jevas Makumbe said they initially received US$ 100 each from a combined amount of US$ 6 560 the two activists had solicited on their behalf from donors as relief funds following their assault.
Prosper Tiringindi who was recently nominated for a council seat and fellow human rights activist who is with Masvingo Residents Forum, a Non-Governmental Organisation (NGO) based in Masvingo and Shingirai Nyahwa are alleged to have sought for donations from unnamed donors based in America for the Makumbes but could not channel the money directly to their pockets so they allegedly devised a smart way of duping the unsuspecting victims.
Contacted for comment, Tiringindi referred questions to Nyahwa saying he was with the victims trying to solve the matter.
"Can you speak to Mr Nyahwa, he is the one dealing with that matter and he is with them right now trying to resolve the matter. They were not duped but there was a simple miscommunication and that is what they are working to rectify," said Tiringindi.
Nyahwa's cell went unanswered several times after which he later returned the call and said it was just a misunderstanding that had since been rectified.
"We didn't dupe them, it was just a misunderstanding that has since been rectified, they will get in touch with you to explain," said Nyahwa.
When he was pressed hard to give his version of what had transpired, Nyahwa said he would call later to meet with the reporter.
TellZim News however managed to speak to the victims who were in Masvingo town to meet with Nyahwa and Tiringindi earlier than the scheduled meeting.
"Yes, we suspect that we were duped by the duo. We didn't know until my wife alerted me of a possible fraud when she said donors cannot use personal accounts for such payments. She then called them and they called us here to settle the matter and we are waiting for our lawyer to meet them and hear what they have to say," said Nhamo Makumbe.
Nyahwa and Tiringindi are alleged to have sent the victim brothers' details to the donors but went on to use their numbers so that the money received through forex remittance facility, Western Union, would reflect on their phones.
Jevas received US$ 3100 and on the purpose section the receipt was written 'Construction' and the address was 10 Rekai, Masvingo GZU, telephone number 0771633029 and the money was collected at 02:43pm yesterday (11 April 2023).
After checking for the name on EcoCash, the number reflected that it was registered in Fellow Zinyemba's name and the number was not getting through when the reporter attempted to call.
The details of sender on both receipts were the same, indicating New Horizon INC – Thomas Addison
Nhamo's receipt had a South African Number 062822005 and 10 Regai, Masvingo as the address and indicated that the money was collected at 2:54 pm.
When they came, Nhamo said he had no ID on him and it is alleged that Tiringindi and Nyahwa bribed the cashier with US$ 100 and used a copy of the ID which had been sent on WhatsApp.
After being alerted, Nyahwa and Tiringindi allegedly went on to call the Makumbe brothers to Masvingo town saying they wanted to have a workshop with them together with a USA based donor.
Upon arrival, they were told that they had received some money for the workshop but it had been directed to their accounts, a quicker way to receive the money unlike using an organization's account. The workshop never took place.
They then gave the two US$ 100 each which was said to be for transport.
When the Makumbes got home, Nhamo's alert wife discovered the fraud after seeing the Western Union collection receipts which showed that they collected more than US$ 3 000 each.
When confronted by the victims later that day, Nyahwa is alleged to have been adamant and demanded that the duo return the money they had given them but later on discovered that their deal had been discovered after which they allegedly began to negotiate for them to meet and discuss the issue.
However, after continuous engagements, the victims asked Tiringindi and Nyahwa to give them only US$ 4 000 and keep the remaining US$ 2 560 but they failed.
The Makumbes claim to have been given US$ 2 500 at first and later they got another amount to make it US$ 3 200 and they have since signed an agreement that they will pay the reminder soon.
Source - TellZim News