News / National
BCC struggling to control illegal dumping
20 Apr 2023 at 18:31hrs |
Views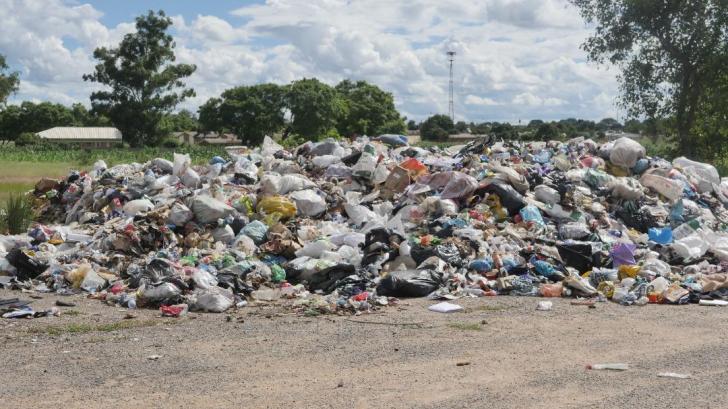 The continued illegal dumping of litter in the Central Business District (CBD) despite various interventions by the Bulawayo City Council (BCC) has left councillors concerned as they seek more solutions to end the scourge.
In the latest council minutes, the city fathers and management expressed concern over the littering of the environment suggesting that there should be refuse bags to put litter for easy collection.
Deputy Mayor Cllr Mlandu Ncube complained about the illegal dumping of litter in sanitary lanes which has remained a challenge which needs immediate attention.
"In response, the Acting Director of Health Services explained that dumping along sanitary lanes was a challenge which the department was addressing. A patrol vehicle would be acquired and would be used to collect refuse from street sweepers as well as collect refuse from sanitary lanes," the minutes read.
"The Director of Housing and Community Services highlighted the need to avoid fly waste, especially between Revenue Hall and Council flats along Parirenyatwa Street. He requested that refuse be placed in refuse bags. The Town Clerk advised that a mop-up vehicle would soon be availed. Most illegal dumps were created when residents failed to remove their refuse for collection on time."
According to the minutes, the city council had issued a number of fines at litter hotspot areas around the CBD as an effort to deter people from littering.
"The department continued with its enforcement activities around 5th Avenue vegetable markets and Eveline School dumping hotspot (S. Parirenyatwa and 4th Avenue). Thirty-three (33) deposit fines and twenty-eight (28) for dumping were issued and four (4) scotch carts were impounded," the minutes read.
"Thirteen (13) fines had been paid within the stipulated 7 days of issue and twenty were still outstanding. Two scotch cart owners had been paid their fines by the end of the month and the carts were released back to them. More dumping hotspots were not being covered as currently there was only one team of Enhanced Enforcement and Compliance (EEC) Unit."
Source - cite.org.zw