News / National
CIO bosses dismiss Uebert Angel claims on their role in Gold Mafia
23 Apr 2023 at 17:44hrs |
Views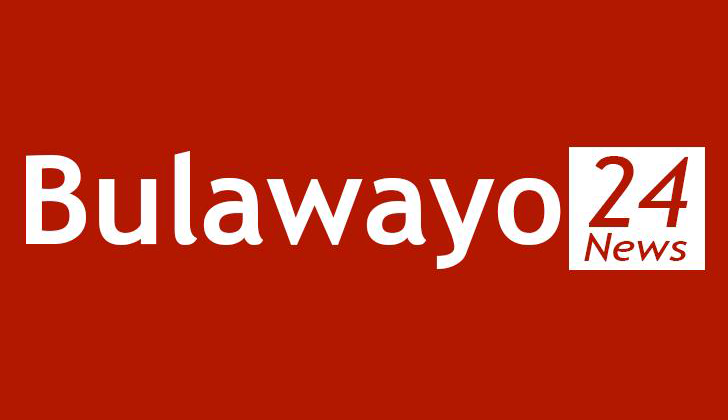 STATE security service Central Intelligence Organisation (CIO) bosses say President Emmerson Mnangagwa's Envoy and Ambassador-at-Large Uebert Angel (real surname Mudzanire), a selfstyled prophet, dangerously misled the public when he claimed last week that what people saw on Al Jazeera's investigative documentary Episode 4 "was not real; it was acting" as part of "a classified national intelligence assignment".
Angel is currently in Dubai, United Arab Emirates, since the gold smuggling, money laundering and corruption scandal broke out. He is ironically monitoring the situation — fearing he might be thrown under the bus — from the place which is a major setting of the Al Jazeera report.
Senior CIO officers who spoke to The NewsHawks categorically dismissed Angel's assertions — which were delivered by his lawyer Professor Lovemore Madhuku at a media briefing in Harare — saying they were fiction.
The same claims were initially made through a convoluted statement by Angel's chief investment and projects officer Dr Sobona Mtisi, although there was later an attempt to distance the Office of The Presidential Envoy And Ambassador-At-Large To Europe and the Americas from it.
An intelligence boss said the Al Jazeera corruption-busting film was "a reality" and Angel's response was "fiction". The spy chiefs said there was no CIO operation of the nature Angel claims.
"What Angel said through his lawyer is fiction. There was no such an intelligence operation. In any case, even if it was there he would not be the one to speak about it. He doesn't work for CIO and knows nothing about how it operates and its internal dynamics," a senior CIO officer said.
"He doesn't know what he is talking about, but what he said is being viewed and taken seriously. It will be acted upon. There will be an internal process to deal with that."
Another CIO boss said: "He was just waffling. How would he know of our operations that we who work don't know anything about? There is no such thing. It's just a smokescreen to cover his tracks and protect the chefs (Mnangagwa and Auxillia). In fact, the whole thing is ridiculous. If that was an intelligence operation, it would be more serious, clinical and sophisticated, not mahumbwe aya (child's play). Intelligence operations of that nature are not child's play."
If anything, sources said, the CIO is interested in investigating Angel's behaviour and utterances in the documentary, which put Mnangagwa and his wife Auxillia, as well as others, into disrepute, sources said. Angel is already being investigated by the Reserve Bank of Zimbabwe's Financial Intelligence Unit (FIU).
The FIU has instructed the Insurance and Pensions Commission (Ipec) to get as much information as possible from the insurance industry players on Angel and convicted gold smuggler Ewan MacMillan's insured assets held or disposed by the two directly or indirectly through companies or trusts for the period between 1 January 2020 and 21 March 2023. Ipec commissioner Grace Muradzikwa has written to all insurance companies to provide information on Angel and MacMillan "Ipec is required in terms of the Money Laundering and Proceeds of Crime Act to coordinate with FIU in the assessment of the money laundering and terrorist financing risks to which the country is exposed," she wrote.
"Pursuant to that we are in receipt of an urgent communication from the FIU requesting all industry players to assist with information on insurance products, insured assets held or disposed by the above-named individuals (Uebert Mudzanire alias Uebert Angel and Ewan MacMillan) directly or indirectly through companies or trusts during the period January 1, 2020 and March 21, 2023."
Angel responded to the Al Jazeera Gold Mafia documentary, glibly dismissing all allegations against him, saying his words and actions were never real, but "a decoy" and "acting" in a classified national intelligence operation. Angel's lawyer Madhuku claimed during a press conference in Harare last week on Friday that after his client was approached by "investors" — Al Jazeera undercover reporters — he consulted the national intelligence to do security checks on them and was advised that something was fishy.
"This interaction led to what we are calling a classified national intelligence assignment which meant a decision was taken with intelligence authorities that he would play along and would not cancel his interactions with these persons, he would meet them as if he was going to make arrangements for them to meet the president and be able to do investments in Zimbabwe," Madhuku said on behalf of Angel.
"So it was in the context of a national intelligence operation, Zimbabwe wanted to gain intelligence out of it, wanted to see how far its enemies could go and what the agendas were. "Ordinarily these things are not told to the world but because of the intensity and implications of the documentary on the integrity of the operations of governmental systems in this country, my client felt obliged that he has a moral obligation to at least give an indication of what was going on."
A CIO boss dismissed this theory as "preposterous" and dangerous attempt by Angel to hide the intelligence networks.
"In that documentary, all the things that are said, no one was phoned, the First Lady or Henrietta Rushwaya were decoys that were put in an intelligence operation. So even the statements that you hear are not real.
"If you were to put it very boldly or mildly, they were acting along and it's unfortunate that according to the version we are putting it is unfortunate that it is national security issues that are then played in public because of the agenda of these people which then forces issues that ordinarily would not be put on the table."
Al Jazeera's Investigative Unit infiltrated rival gangs that control Zimbabwe and the region's gold. Undercover reporters witnessed how criminal networks turn dirty cash into gold, which is sold around the world. The investigation led to the highest offices of state — to Mnangagwa and his wife Auxillia.
Source - thenewshawks