News / National
Mnangagwa hosts regional heads of states in Victoria Falls
24 Apr 2023 at 08:25hrs |
Views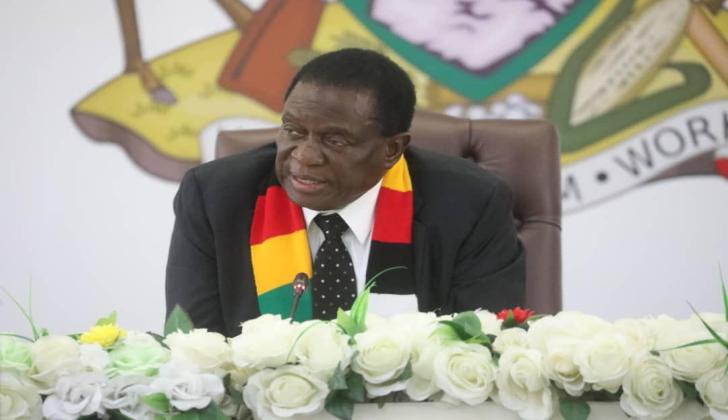 Zimbabwe President Emmerson Mnangagwa, along with the presidents of Zambia, Rwanda and Malawi and the King of Eswatini will this week meet in the resort town of Victoria Falls for the three-day Transform Africa Summit (TAS2023).
The summit is an annual meeting that brings together global and regional leaders from government, business and international organisations to collaborate on new ways of shaping, accelerating and sustaining Africa's digital revolution.
For its sixth year, the summit will be running under the theme "connect, innovate and transform".
According to the organisers, the summit aims to "enable member states to become more competitive, agile, open and innovative smart economies".
The World Economic Forum (WEF) says Africa is home to the world's most youthful population, producing a generation of future innovators, entrepreneurs and government leaders who have grown up surrounded by technology.
Many young Africans have been surrounded by cutting-edge technology since childhood.
Rwanda's Paul Kagame will arrive at the summit as leader of one of the continent's progressive technology hubs.
At the US Africa Leaders Summit in December last year, Rwanda and Nigeria became the first African countries to sign the Artemis Accords on space cooperation with the United States.
Last year Rwanda launched its Centre for the Fourth Industrial Revolution (C4IR) in partnership with the World Economic Forum (WFP).
Zambia's president Hakainde Hichilema leads a country with generally low internet penetration.
According to DataReportal, there were 5.48 million internet users in Zambia and internet penetration stood at 29.4% as of January 2021.
However, under Hichilema, Zambia has been gradually embracing digital technology. BongoHive, Zambia's first technology and innovation hub, has received support from the government.
Malawi is one of the most backwards countries in the region when it comes to smart technology.
The country's Minister of Gender, Community Development and Social Welfare, Jean Muonaowauza Sendeza last month told the 67th Session of the Commission on the Status of Women (CSW), in New York that structural challenges hamper electricity and internet access back home.
Malawi President Lazarus Chakwera in 2021 travelled to the United Kingdom for a hybrid but mostly virtual Global Education Summit on Financing Global Partnership for Education (GPE) 2021-2025.
The reason given by government was "unreliable internet connection".
Marie Francoise Marie-Nelly, Country Director for South Africa, Botswana, Namibia, Lesotho and Eswatini at the World Bank (WB) said Eswatini's agriculture sector would greatly benefit from smart technology.
"Climate smart agriculture will benefit farmers, who represent 70% of Eswatini's population, by increasing the productivity of their lands and enhancing their livelihoods," she said at the launch of the Digital Economy Diagnostic for Eswatini in February.
The Transform Africa Summit will run from 25 to 28 April and will attract about 382 speakers in 104 sessions.
Source - News24