News / National
Construction of 12 large dams accelerated in Zimbabwe
25 Apr 2023 at 06:31hrs |
Views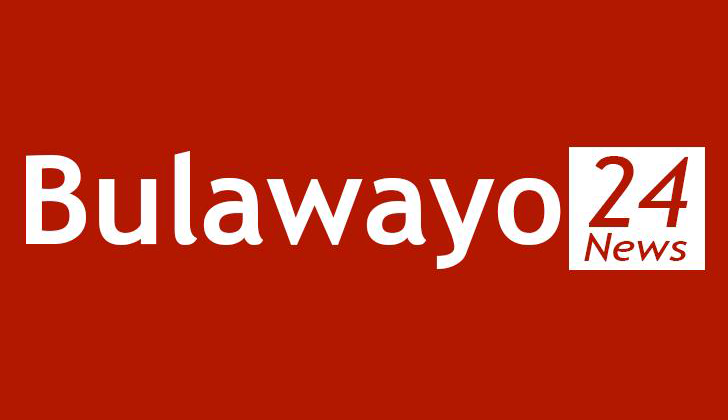 Construction of 12 large dams is being accelerated to put at least 350 000 hectares under irrigation by 2025 as the need to boost crop production grows.
The rolling out of dam construction countrywide will boost agricultural production, provide potable water and install mini-hydro power projects as the Second Republic led by President Mnangagwa seeks to revolutionise agriculture, especially for smallholder farmers.
Lands, Agriculture, Fisheries, Water and Rural Development Minister Anxious Masuka said the development of the dams was part of long term plans to support smallholder irrigation, boost food and agricultural production and harness water for industrial and domestic use.
He emphasized that intensive conservation practice or Pfumvudza/Intwasa programme would mitigate climate change at small holder level.
"We have reviewed all the dams which are under construction. We then do irrigation schemes and water for drinking. That's rural development and then we do fisheries and we also do electricity generation. We then accelerate irrigation development. When we started in 2020 we had 176 000ha under irrigation. As we speak we have under 200 000ha under irrigation so we are making some progress and the direction is good. We aim to have 350 000ha under irrigation by 2025 which is why we have formed the irrigation development alliance which is a caucus of a private sector and Government players that have pledged 100 000ha on drip irrigation," he said.
The project also targets 35 000 boreholes in 35 000 villages and so far over 800 villages have been covered.
Statistics from the ministry indicate that the construction of the high impact dams budgeted at US$1,1 billion across the country is progressing well with the flagship dam, Gwayi-Shangani, now 70 percent complete while Kunzvi dam is at 33 percent and Silverstone is at 22 percent.
Gwayi Shangani will provide water to Bulawayo, with remainder for irrigation projects along water pipeline and generate 6MW of electricity.
Other major dams under construction are Semwa Dam in Rushinga, Ziminya dam in Nkayi, Matabeleland North, Vungu Dam in Silobela, Midlands, while Muchekeranwa dam near Marondera has since been completed.
Kunzvi dam planned years took off at the inception of the Second Republic.
Kunzvi Dam is being constructed on the Nyagui River which separates Murewa and Goromonzi Districts. The main purpose of the dam is to supply water to Harare.
It will also supply water to rural service centres within its environment. Kunzvi will be able to supply water to northern and eastern parts of Harare Metropolitan, including Chitungwiza, more easily than the major Manyame River dams to the south west.
Kunzvi Dam is the first Harare water supply reservoir that is not on the Manyame River and is on the opposite side of the metropolitan area from Morton Jaffray Water Works and Lakes Chivero and Manyame. The dam will be ready for commissioning in 2026.
Recently economic analyst Mr Pedzisai Masamha said Kunzvi Dam will boost tourism owing to its proximity to Harare.
"There will be fisheries and other facilities and that will obviously boost the tourism industry. Harare will be turned green because of the constant supply of water. But more importantly, dam construction projects by the Government have a far reaching impact in that they are for the future generation to come," he said.
The Second Republic is constructing dams across the country to address water challenges and also climate-proof the agricultural sector which remains the mainstay of the country's economy.
The Government, through the Zimbabwe National Water Authority (Zinwa), has a target to build 15 high impact dams in line with the Second Republic's vision to transform Zimbabwe into an upper-middle income economy by 2030.
Gwayi-Shangani which is progressing well will hold 691 million cubic litres of water to facilitate irrigation in the surrounding areas when completed this year as well as give Bulawayo adequate water for expansion.
Construction of Chivhu Dam is now 97 percent complete with the water scheme almost in place for the town.
The dam is the second largest dam to be completed by the Second Republic in Mashonaland East in a space of three years.
In a recent interview with the Lands, Agriculture, Fisheries, Water and Rural Development Deputy Minister Davis Marapira said there is great progress on the dams that are under construction adding that Kunzvi dam and GwayiShangani will solve all water problems in Harare and Bulawayo respectively.
"The project will facilitate smooth flow of agriculture projects through irrigation while supplying water to the Bulawayo and the Matabeleland region.
"All 15 dams will be built by 2027. Water bodies should be viewed in line with the desire to achieve food security and in line with vision 2030," he said.
Marapira said Runde-Tende dam in Southern Masvingo will be the first dam to export water to Limpopo province in South Africa and will be irrigating 30 000ha.
He also said Mkwasini dam will be irrigating 14 000ha adding that it will relieve pressure on Manjirenji dam with a green belt in Zaka being developed.
Marapira said the critical thing in fisheries development is that they want to create a million-dollar export programme. He also said Uganda is now a major fish exporter.
"Development of fisheries will be useful as it will create a lot of money through exports. We have natural water where we can do fish production. This is crucial as it eradicates hunger as well," he said.
Some of the larger dams can supply clean energy, at least enough to provide for their pumping needs and the local communities.
The dams highlights the Government's investment in strategic water bodies around the country. It is envisaged that construction of new water bodies will help support the switch from rain-fed agriculture and help food- insecure communities through provision of water for both irrigation and fisheries.
Muchekeranwa Dam has turned Marondera area into a greenbelt as local farmers and the institutions of higher learning are producing crops all year round.
Ziminya Dam in Nkayi, Matabeleland North, which will have a hydro power station on site was mooted 24 years ago but no work had been done since the conception of the project and work only started under the Second Republic.
Semwa Dam in Rushinga will provide 12 000 hectares for irrigation and small hydro power plant water supply to Rushinga and Chimhanda.
In Centenary Mashonaland Central, Silverstroom Dam will provide irrigation and potable water in the area and Muzarabani districts. Other projects in Mashonaland Central include Dande and Bindura dam.
Source - The Herald