News / National
Young Miners4ED, speak
27 Apr 2023 at 14:25hrs |
Views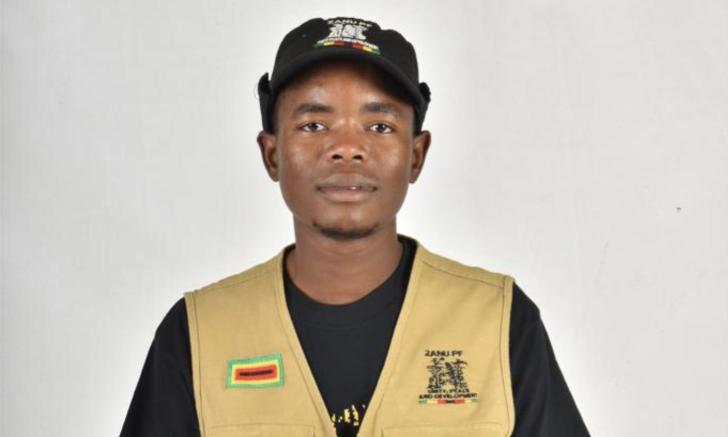 The president of Young Miners for Economic Development has urged young miners to invest in mining and go through proper channels in pegging and registering mining activities.
Speaking to this publication, Mr Nyasha Magadhi said as young miners association for Economic Development they are promoting youths who are eager to invest into mining by pegging and registration of mines in the country.
Zimbabwe boasts with a large lithium reserve and the President Doctor Emerson Mnangagwa's move of banning the export of raw lithium and urges companies to benefit clearly highlights the commitment of creating employment to the mass. President proclaimed that lithium sector has the potential to be US$ 10 billion industry surpassing gold as the top foreign currency earner.
"If we play our cards right in the mining sector, Zimbabwe shall be very prosperous and this will be done through empowering the communities and we need to set up processing plants in places where there are large lithium deposits like in Mutoko, Marondera and other lithium deposits places," said Mr Magadhi.
"We are engaging young miners for Economic Development across all ten provinces so that we form syndicates and register mines for them for free in tandem with the President's vision of living no one behind in creating US$12 billion mining economy. By so doing we are sure of achieving upper middle class economy by 2030" added Mr Magadhi.
Production of lithium in Zimbabwe amounted to 900 metric tonnes in 2022, figures have fluctuated in the period of consideration with a peak production of 1 600 metric tonnes recorded in 2018 and a low of 417 metric tonnes in 2020.
Zimbabwe has banned all lithium exports after the government discovered that it was losing 1.7 billion euros from exporting it as raw mineral and not processing it into batteries in the country.
Lithium is a valuable component of electronic batteries most for cars, mobile phones and computers. Lithium industry is booming globally but the challenge is that in Zimbabwe have no processing plants and the country is depending from Chinese companies who in turn exploit huge tonnes of Lithium.
"We should have capacity to create lithium value addition projects where we shall engage school of mines and other stakeholders so as to achieve the US$10 billion target. Drug abuse is a menace in our society and the cause is lack of employment and opportunities. As Young Miners for Economic Development we want to allow youths to venture into mining sector, we peg and register them mines and they must invest in viable businesses which has sustainable future," concluded Magadhi.
Source - Desire Tshuma