News / National
Ncube frets over runaway forex rate
28 Apr 2023 at 07:04hrs |
Views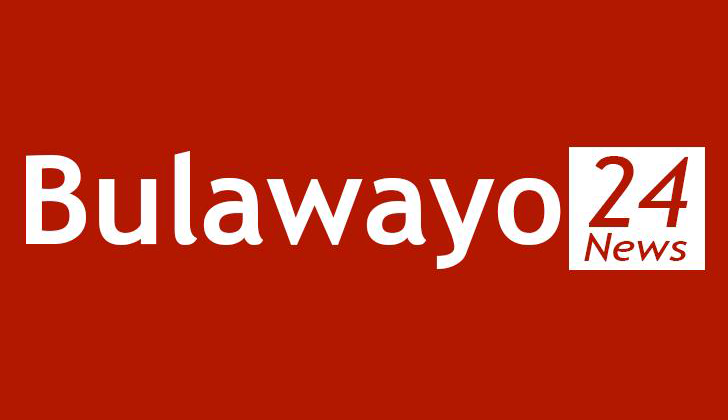 FINANCE minister Mthuli Ncube this week threatened to hike Zimbabwe's policy rate beyond 200%, if companies continue to dabble into parallel market activities.
The Treasury chief, who spoke during the Zimbabwe International Trade Fair (ZITF) business conference in Bulawayo, demanded an immediate end to the abuse of Zimbabwe's volatile exchange rate.
"We have responded to inflation domestically by raising interest rates," Ncube said.
"The interest rates have been quite high. Of late, we have started bringing down the interest rate. But I'm now wondering about the recent hike in the exchange rates in other (black) markets. Should I increase the interest rates?" the Treasury chief asked.
"Please stop pushing that parallel market (rate), because what we will do is increase the interest rates to 200% and beyond. Because that is what we know; so desist from operating in that market and pushing up the parallel rate. It is because this is very costly to everyone."
Last year, the Reserve Bank of Zimbabwe (RBZ) earned the "world's most aggressive" central bank tag after authorities hiked the policy rate to 200%.
The rate would be reduced to 150%, before a further slash to 140% currently. But firms say even at those levels, accessing loans from banks becomes extremely expensive.
Government has been worried about the continued battering of Zimbabwe's currency on the parallel market, which has forced the RBZ to maintain a tight monetary policy regime.
The Zimbabwean dollar has suffered some of its worst battering since 2019, falling by over 70% in 2022, before crashing further by 58% during the first quarter of 2023.
Authorities fear that sustained depreciation of the unit may prolong the economic crisis, which is also highlighted Africa's highest inflation rates.
Prices have been rocketing this year, during a period when currency depreciation has eroded incomes. But this week's ZITF touched on issues beyond the crisis. It revolved around transformation, innovation and global competitiveness.
With over 20 countries participating, a growth from 13 last year, it was a melting pot of ideas, cultures and innovations.
Angola, Belarus, Botswana, China, France, Germany, Italy, Japan, Kenya, Malawi, Mozambique, Netherlands, Nigeria, South Africa, Sweden, Tanzania, United Arab Emirates, United Kingdom, United States of America and Zambia were the countries that participated.
The UK, which has been blamed by Zimbabwe for igniting a prolonged economic crisis after slapping the country with sanctions about 20 years ago, also participated.
In 2020, the UK and Zimbabwe signed a trade agreement that gives Zimbabwean exporters access to UK markets at preferential terms.
The European Union was the biggest exhibitor, taking up 33 metres of exhibition space, according to ZITF Company chairperson Busisa Moyo. The second largest exhibitor was Econet Zimbabwe.
The programme, which started on Tuesday and ending tomorrow, is jam-packed with a vast range of subject matter, from harnessing the power of technology to creating a future-fit labour force, to collaborative innovation as the bedrock of intra-Africa and international trade.
The conference's keynote speakers include industry leaders, policy makers and academics, all of whom are experts in their respective fields.
One of the highlights of the event was the speech by Vice-President Constantino Chiwenga, who officially opened the ZITF international business conference on Wednesday.
He emphasised the government's commitment to ensuring market stability and tackling parallel exchange rates, which have affected economic growth.
"The government is staying the course of the current monetary and fiscal policy measures, which have proved effective in restoring and sustaining price and exchange rate stability," Chiwenga said. "In addition, the Reserve Bank is expanding investment options for corporates and individuals with excess Zimbabwean dollar balances for value preservation purposes by complementing the current issuance of physical gold coins with gold backed digital products."
As the world is changing at an unprecedented pace, the Vice-President urged businesses and countries to adapt and innovate in order to stay competitive.
"We must be at the forefront of innovation, and driving change, if we are to succeed in achieving our aspirations of an empowered and prosperous middle-income economy by 2030. With globalisation and emergence of rival economic blocs, partnerships, and competition have become more intense," Chiwenga said.
Industry minister Sekai Nzenza said ZITF has had an increase in international participation of up to 30% compared to last year.
In terms of local participation, 65% of the confirmed exhibitors are coming from Harare while Bulawayo-based companies account for 21%. Representation from other cities around the country is 14%.
There are 533 exhibitors, taking up 46 631 square metres of the exhibition space, which converts to 97% of available exhibition space. This compares favourably to last year's closing total of space occupied, which was 45 786 square metres.
To cater for the increased demand, organisers had to be innovative in their space management, converting previously unused areas to exhibition sites. These include the Gate 7 car park as well as sections of selected boulevards.
Nzenza also indicated that at least US$101 million has been invested into the country with these companies expanding their capacity by up to 30% in 2022 alone. Resultantly, capacity utilisation has increased from 56% in 2021 to about 63%, according to a recent Confederation of Zimbabwe Industries survey.
"Shelf occupancy of our locally manufactured goods has increased to about 80% in 2022," she said.
ZITF, according to the organisers, is an opportunity for businesses, governments and individuals to network, learn, and share ideas.
The theme of transformation, innovation, and global competitiveness is timely, as the world faces unprecedented challenges and opportunities.
The programme covered a vast range of subject matter, including, harnessing the power of technology to build a culture of innovation, creating a future-fit labour force, collaborative innovation as the bedrock of intra-Africa and international trade, and much more.
The exhibitor profile is quite varied with a range of products and services including; agricultural implements and equipment; automotive products; building and construction; civic representation; clothing and textiles; education and training; energy products and equipment; food products; manufacturing and processing; business tourism products and services; information communication and technology; medical/health related products; mining equipment; pharmaceuticals; and chemicals.
The second edition of the Connect Africa Symposium was held yesterday under the theme "Unlocking Africa's Potential: Innovation, Competitiveness and Sustainable Development".
Over 300 delegates from across the region attended the event which featured a keynote address by the Secretary-General of the African Continental Free Trade Area secretariat Wamkele Mene.
The symposium was officially opened by Chiwenga.
The ZITF Diplomats' Forum organised in partnership with the Ministry of Foreign Affairs and International Trade ran under the theme "Crafting a Global Landscape of Resilience and Innovation: Strategies for International Competitiveness".
Over 200 members of the diplomatic corps, development body representatives, as well as business leaders attended the event.
Source - independent