News / National
Meet Shona guy who sings Afrikaans
28 Apr 2023 at 07:08hrs |
Views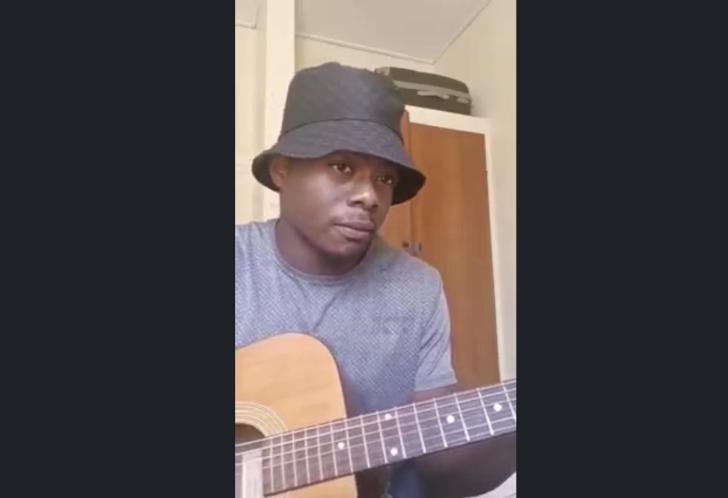 Tinotenda Singe is a South Africa-based Zimbabwean young man who has an interesting tale on how he ventured into music at a later stage in his life and specialised in Afrikaans music.
Born in Harare, Singe moved to Swellendam in South Africa with his family in 2008.
Growing up in Swellendam which is an Afrikaans community, Senge would adapt to speaking Afrikaans at the age of six as he learnt it as a major language in school.
In an interview with Pippa Hudson on Capetalk567AM, the 21-year-old artiste revealed how he fell in love with music and how he ventured into composing songs in Afrikaans.
"When I turned 19 years old, my parents bought me a guitar which was a birthday present. I then taught myself how to play it as a way of killing boredom and time.
"After perfecting my skill, it came to my mind that I can be a professional musician as it was something that was my dream while growing up," said Singe.
On his journey in carving a solo career, the artiste met an Afrikaans producer who played a major role in contributing to Singe's music success.
"My producer was very patient with me and I thank him for that. With him, I managed to record a ten-track album titled Sterrekind which means a Star Child and it went on to enjoy airplay in most national radio stations in South Africa," said Senge.
The singer recently released a single titled Afstand which loosely translates to distance. It talks about his desire of longing to see his friends back home.
"My friends in Zimbabwe don't understand Afrikaans but my mum always says that music is a language on its own. With the beautiful melody that the song has, I know my friend understood and connected with the message very well," he added.
Apart from music, Singe is a rugby player and fanatic. He is also pursuing studies in Agriculture at college.
Source - B-Metro