News / National
Mnangagwa 'snubs' UK diasporans
08 May 2023 at 06:15hrs |
Views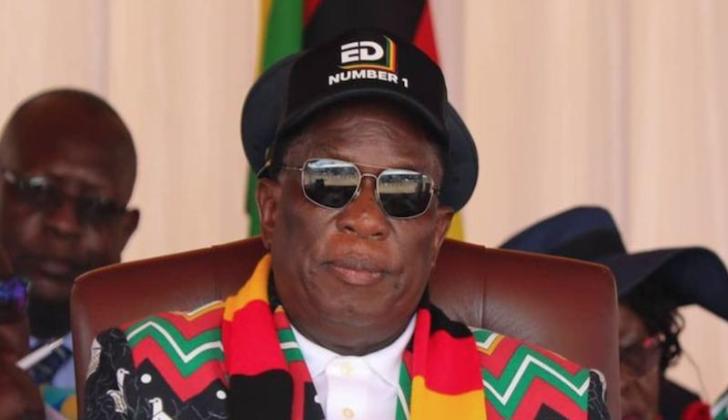 PRESIDENT Emmerson Mnangagwa cancelled at the 11th hour a scheduled meeting with United Kingdom (UK)-based Zimbabweans, it has emerged.
Mnangagwa attended King Charles III's coronation in London on Saturday.
NewsDay gathered that he had been invited by Zimbabwe's ambassador to the UK, Christian Katsandem to meet UK-based Zimbabweans after the coronation.
According to a letter dated May 3, 2023 addressed to Zimbabwe Diaspora Community seen by NewsDay, Mnangagwa was set to meet the diasporans at Zimbabwe embassy in London on Saturday.
"I have the honour to inform you that His Excellency the President Dr Emmerson D Mnangagwa will be attending the coronation of His Majesty King Charles III and Queen Camilla on May 6, 2023," Katsande wrote.
"In light of the above, you are invited to the Zimbabwe House on May 6, 2023 at 14:30 hours to attend a diaspora engagement meeting with His Excellency, the President.
"His Excellency, the President will take the opportunity to address the diaspora community on the economic and political developments in the country."
But Mnangagwa never showed up at the venue.
He was also scheduled to address Zanu-PF supporters in Luton after jetting into London on Friday.
One of the organisers and member of the Zanu-PF UK branch, Masimba Mavaza, told the Zimbabwe Independent last week that they had set the meeting for Luton to avoid demonstrators, who were plotting to picket the meeting.
The Zanu-PF representatives had booked a room at a hotel along the road to Heathrow Airport and were expecting about 60 people to attend the meeting.
Yesterday, Mavaza said Mnangagwa had other engagements when asked about the snub.
Zanu-PF spokesperson Christopher Mutsvangwa also said Mnangagwa had a tight schedule, hence his failure to address the diasporans.
He said Mnangagwa only went to the UK for the coronation and other engagements were incidental.
"President Emmerson Mnangagwa had a tight schedule, he met officials from the Commonwealth and (former British Prime Minister) Tony Blair," he said.
"After all he was in London for the coronation, other engagements were incidental.
"There is also an opportunity to meet the President in other engagements and people can always fly to meet the President."
NewsDay understands that Mnangagwa sent his lieutenants who were part of his delegation to meet his diaspora supporters.
Mnangagwa usually makes it a point to address party members in countries he travels to.
Source - newsday