News / National
Zesa dedicates 120MW for winter wheat farming
09 May 2023 at 06:02hrs |
Views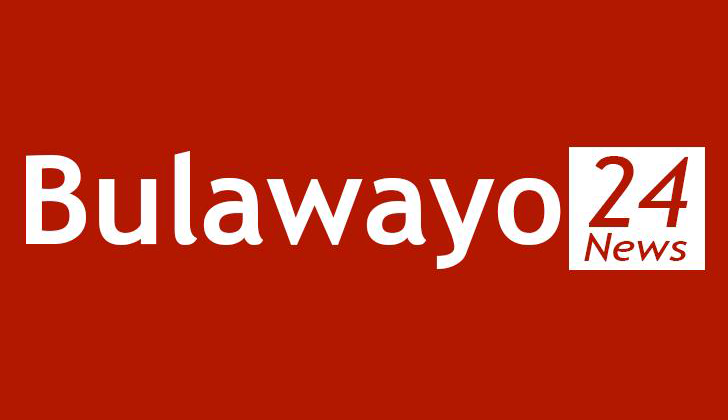 With planting of the 2023 winter wheat already underway in some parts of the country, the Zimbabwe Electricity Supply Authority (ZESA) has pledged to provide uninterrupted electricity to farmers to allow the country to achieve its target of 85 000 hectares and the projected yield of 408 000 tonnes.
In a statement yesterday, the power utility said mechanisms had been put in place to guarantee electricity supply to all the winter wheat farmers across the country.
"Subsequent to the recent update on the power supply situation on 25 April 2023, ZESA Holdings is pleased to announce that the utility is cognisant of its role and expectations in powering this sector to achieve wheat self-sufficiency and meet the Government's target of 85 000 hectares for the year 2023," said the organisation.
Accordingly, the utility has put in place the requisite modalities to ring fence 120MW towards this national initiative.
In a bid to minimise the duration of power outages due to network faults throughout the season, the utility has established support groups for winter wheat farmers for effective communication and expeditious resolution of faults.
Wheat farmers have been urged to join these groups through their cluster leadership.
The power utility has also advised farmers that the National Contact Centre will be available for the continuous and timeous support throughout the season.
"We would like to take this opportunity to wish all wheat farmers a successful farming season and pledge our sustained commitment in attaining the key aspirations of the National Development Strategy and Vision 2030," said the organisation.
Farmers have intensified planting wheat with experts advising them to implement good agronomic practises to enhance productivity.
Several farmers have increased planting in provinces such as Mashonaland East, Midlands, Mashonaland Central and Mashonaland West and Matabelend South.
Other farmers are still preparing the land.
This year's winter wheat will be planted on 85 000ha giving the nation hopes of realising a yield enough to guarantee self-sufficiency.
This is expected to produce 408 000 tonnes of the cereal, well above the 375 000 tonnes of last year and the minimum of 360 000 tonnes needed for self-sufficiency.
Experts have urged farmers to wrap up land preparations to ensure they do not miss crucial planting dates, which will compromise yields.
Zimbabwe Commercial Farmers Union (ZCFU) president Dr Shadreck Makombe said adhering to planting dates was a key component in realising the expected yields, as the nation pushes to attain wheat self- sufficiency.
He added that most farmers were geared up on wheat farming, saying that Marondera was currently the leading area in planting of the crop.
Dr Makombe advised farmers to continue planting.
"One of the production practices having a major impact on wheat yields is planting date, which in turn influences production practices such as pest management, soil fertility and weather. By 15 May farmers should be done with planting.
"Continue to plant and cover as much ground so that you do not overlap to June. We do not want our crops to be affected by early rains so early planting is recommended," he said.
Dr Makombe urged farmers to clear up harvesting of other crops so that they fully embark on wheat planting.
Zimbabwe Indigenous Women Farmers Association Trust president Mrs Depinah Nkomo said farmers were geared to do winter wheat farming, adding that a good harvest was predicted.
She said if the Grain Marketing Board facilitated payments to maize farmers on time, wheat production would be easily managed, as farmers could then continually recycle their capital to fully engage in wheat production.
"We intend to increase wheat hectarage this season. We have enough water for irrigation. We are aiming higher than last season, but let us clear up maize harvesting so that we fully engage in wheat planting," she said.
This season Government is well prepared in supporting wheat better than the previous seasons as it is working closely with important stakeholders such as ZESA and the Zimbabwe National Water Authority to ensure that there was uninterrupted power supply as well as enough water for irrigation in the winter wheat season.
Government has also acquired equipment such as tractors and combine harvesters which will be administered through AFC and CBZ banks.
The wheat crop will be supported through private contractors, Government's National Enhanced Agricultural Productivity Scheme (NEAPS), Presidential wheat support scheme and self-financed growers.
CBZ Agro-Yield is targeting at contracting 20 000ha at a projected average yield of 4,8 tonnes/ha, with the estimated production set at 96 000 tonnes.
The AFC Land Bank is targeting at contracting 15 000ha with a projected yield of 4,8 t/ha and the estimated production is 72 000 tonnes.
The private sector and self-financed scheme will contract 25 0000ha of wheat with a projected average yield of 4.8t/ha to give an estimated production of 120 000 tonnes while the Presidential scheme is targeted for 20 000 ha for wheat, at a projected average yield of 4.8 t/ha, and estimated production is 96 000 tonnes.
Source - The Herald