News / National
'Applicants can use Zimbabwe IDs to collect passports'
11 May 2023 at 05:30hrs |
Views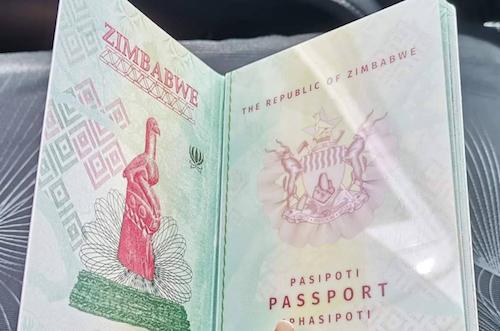 People who lost their receipts after applying and paying for passports can collect their travel documents using their national identity documents, says the Civil Registry Department.
Dispelling reports that the huge number of uncollected passports was attributable to some people failing to collect the document after losing receipts, the department said applicants were simply not responding to messages sent to their mobile phones.
Registrar-General Mr Henry Machiri clarified that when a receipt was lost, the Civil Registry Department would use the national identity number to retrieve the receipt number and batch number from the system.
He said in addition to the SMS messages on mobile phones, the department was also using social media platforms to inform the public when to collect their passports.
The department recently said it was overwhelmed by the piles of uncollected passports.
The e-passport system was officially launched in December 2021 by President Mnangagwa with a trial run rolling out on January 18, 2022 and then moving into the standard procedure for passport issuing, with more and more district offices joining the provincial offices.
A visit to the Harare Passport Office at Makombe Building yesterday showed that people were collecting their passports without any hassles.
Ms Brenda Taodzera said that she received a text message notifying her that her passport was ready for collection.
"I came here at around 9am and I am happy that I have managed to collect my passport in less than an hour," she said.
Mr Tatenda Makore also said he was pleased with the service at Makombe offices.
"I received a message yesterday that my passport was ready for collection and I did not face any challenges in collecting my passport,'' he said.
Source - online