News / National
13 distressed Zimbabwe firms rescued
11 May 2023 at 05:30hrs |
Views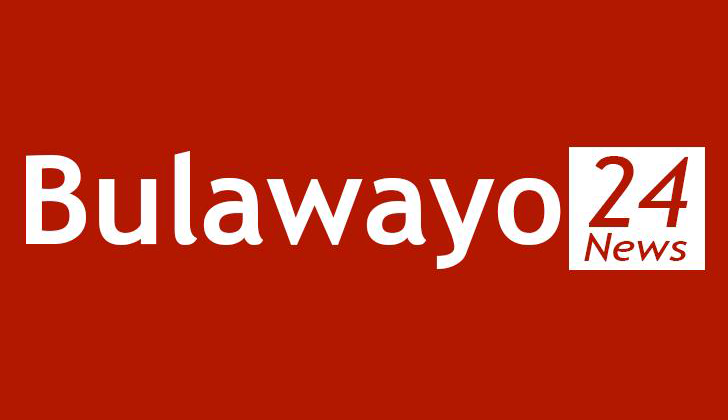 Testifying to its commitment to tangible deliverables aimed at transforming the livelihoods of the people, the Second Republic, under the stewardship of President Mnangagwa, has resuscitated 13 previously distressed companies countrywide by expending millions of United States dollars in support, thus unlocking value and providing thousands of jobs.
This has been in addition to strides made towards re-engagement, democracy, conflict resolution, agricultural productivity and provision of enabling infrastructure, among other achievements aimed at fostering socio-economic development and peaceful co-existence to eradicate poverty as enshrined in National Development Strategy 1 (NDS 1) and espoused in Vision 2030.
A list recently compiled by the Ministry of Industry and Commerce Permanent Secretary Dr Mavis Sibanda, indicates that 13 companies, drawn from across different sectors, have been given new leases of life by the Government in the last three years, culminating in increased production.
Of the 13 companies rescued, three are in Manicaland Province, two are in Harare, two are in Bulawayo, and two are in the Midlands Province; while a company was resuscitated in each of the provinces of Mashonaland Central, Mashonaland East, Mashonaland West, and Masvingo.
To the people of Mashonaland West, the name David Whitehead Textiles means more than a company — it is a legacy and lifeline. Therefore, its resuscitation through the Government's support provided more than a breath of fresh air. The re-launching of the textiles firm is anchored on a machine retooling programme valued at US$20 million, targeting to replace about 90 percent of machinery rendered obsolete.
At least 40 percent of the spinning and weaving machinery has so far been received, while more is in transit. Massive civil works are ongoing at the factory in preparation for installation of the new equipment. The company will provide a crucial opportunity for the country to create jobs and cut imports of textile related products.
In Mashonaland Central Province, G & W Minerals was given another chance at life. Partially owned by the Industrial Development Corporation of Zimbabwe (IDCZ), the company mines dolomite, which it processes into quicklime, chicken grit, and calcitic lime.
Quicklime or hydrated lime is used for water treatment, while calcitic lime is used as stock feed. Plans are afoot for the setting up of a second limestone milling plant for both agriculture lime and high mesh worth US$3 million. A supplier for the plant has already been identified. It is envisaged that the plant will produce 300 000 tonnes of agriculture lime and high mesh per annum.
Deven Engineering and Chemplex Corporation in Harare have also been revived through the Government's intervention.
The engineering company is involved in the assembly of semi knocked-down trucks and bus kits, as well as the manufacturing of bus and truck bodies.
Capacity utilisation has been Deven Engineering's headache as it has plummeted to five percent owing to the absence of an off-take agreement from the Government. The timely commitment by the Second Republic has seen the firm undertaking an Amalgamated Bus Industry (IBI) semi knock-down kit assembly project, which is now at 98 percent completion.
Chemplex Corporation is a well-established group of strategic importance to the Zimbabwean economy. It is a key supplier to agriculture, water treatment, mining and other sectors.
As the menacing theileriosis, commonly known as January disease, wreaked havoc across the country, breaking the hearts of farmers, the Government partnered Chemplex Animal Health in increasing the production of beta tick grease. As a result, the firm managed to produce 69 tonnes of the grease, and 70 tonnes of tickbuster and deltatic.
Through research and development, they also developed a dipping chemical, contratik, for the local market, and export throughout sub-Saharan Africa. In November 2021, the IDCZ produced the first Zimbabwean made cotton pesticide, mitebuster.
In Manicaland Province, Quest Motors, Dorowa Minerals and Cicada Katiyo Estates have rebounded.
Quest Motors assembles different types of vehicles, ranging from passenger to light and heavy commercial vehicles. The company produces buses, trucks, luxury cars and tractors, as well as single and double cab vehicles. Among the brands Quest Motors assembles are Foton, Zhong Tong, Yutong and Chery. The company is operating below five percent of its optimum capacity and employs 102. It has managed to produce three trucks in March this year.
Manicaland Dorowa Minerals, operates a mine for phosphate ore reserves and magnetite, which is predominantly exported to Mozambique. The company is upgrading its phosphate plant, and awaits the other equipment from South Africa and financial resources from the Treasury. Overall progress is around 20 percent.
The avocado and macadamia producer, Cicada Katiyo Estates, has invested US$10 million to increase production. At least 220 hectares are already under macadamia plants, while 130ha are under avocados. This has created at least 300 jobs with the potential to double the figure in the near future.
In Mashonaland East, Hunyani is at the moment operating an egg tray making plant in Marondera, which is producing 30 000 trays per 8-hour shift, with production determined by demand. The company uses paper waste material from their paper packaging division in Harare for feed stock. Hence, the project is a part of the waste management efforts. Twenty-four people are employed, and work on two production shifts.
Simbi, in Masvingo Province, produces 3 000 tonnes of sponge ore at 80 percent capacity, with a staff complement of 116. Operations at the firm are being expanded in phases. Total investment for phase 1 is about US$21,5 million, while US$122 million is required for phase 2.
The Midlands Province had ZimChem Refineries and Victoria Foods revived.
ZimChem Refineries produces industrial chemicals such as tar, creosote, hand sanitisers, degreaser, liquid soap, paint, thinners, and contact glue. With massive construction and refurbishing of roads being undertaken in the country, local production of tar will go a long way in import substitution. Production of tar and creosote has increased significantly owing to the completion of refurbishment of the company's boiler. Capacity utilisation is anticipated to increase to 60 percent.
Also, the firm has partnered the Midlands State University (MSU) in the development of home-grown solutions in the maintenance and rehabilitation of roads, as embraced in the heritage-based Education 5.0, by producing low cost tar, thereby reducing the import bill by a projected 50 percent.
Victoria Foods, a subsidiary of CFI Holdings Limited, was placed under provisional judicial management in 2016. It resumed operations in 2021, and has been operating satisfactorily. The company continues to invest in its milling operations in order to underpin its long-term competitiveness.
In Bulawayo, Zambezi Tanners and Ref Air were brought back to life through the Government's support. As part of its expansion vision, the company launched a separate division specialising in bovine finishing tannery. With its sights on the global leather market, particularly Asia, the company is also seeking to penetrate the markets on the continent through opportunities availed by the African Continental Free Trade Area.
At 80 percent utilisation, the crocodile products side processes between 12 000 and 15 000 skins per year, while on the elephant category, around 40 000 square feet a year are processed.
Ref-Air, on the other hand, specialises in all large and small-scale refrigeration and air-conditioning supplies, installation, service and repair. The manufacturing facility specialises in design, manufacture and installation of foam injected polyurethane panels.
The company recently brought in new equipment and machinery worth US$400 000, which comprises two automated de-coiler machines, one spiller and a blender.
Information, Publicity and Broadcasting Services Permanent Secretary Mr Nick Mangwana, yesterday said the resuscitation of the once troubled companies nationwide affirms that the people-centred Second Republic "is all about delivery".
"Under the astute and servant leadership of President Mnangagwa, the Government has been seized with economic prosperity anchored on the transformative development agenda, the NDS 1," he said.
Mr Mangwana highlighted that the "coming back to life", of the companies signifies more production and heightened contribution to the country's gross domestic product (GDP).
"It also means more employment opportunities, and this is precisely what a Government with the interests of its people does round the clock. Zimbabweans should know that they are in safe hands under the leadership of President Mnangagwa," he added.
The revival of the firms, most of which are household names with indelible footprints on the country's socio-economic terrain, demonstrates President Mnangagwa's unflinching vow to the greater good that takes all citizens aboard as 2030—the year of promise—beckons.
The trajectory towards the attainment of an empowered upper-middle income economy by 2030 revolves around providing employment opportunities and broadening the national cake to meet the aspirations of the Zimbabwean people.
This will in turn massively contribute to overall economic growth in line with NDS 1—a five-year economic blueprint that runs from 2021-2025—launched by President Mnangagwa in November 2020.
A successor to the Transitional Stabilisation Programme (TSP), the NDS 1, is key to the achievement of Vision 2030, and seeks to streamline gender, youth, women and other vulnerable groups, hence, creating equal opportunities for all citizens in an economically stable environment.
Since bread and butter issues are integral in the realisation of national goals, there is no better way of steering the collective wheel than revitalising troubled, but potentially rich companies.
Source - online