News / National
Arrests on perpetrators is not political
12 May 2023 at 06:03hrs |
Views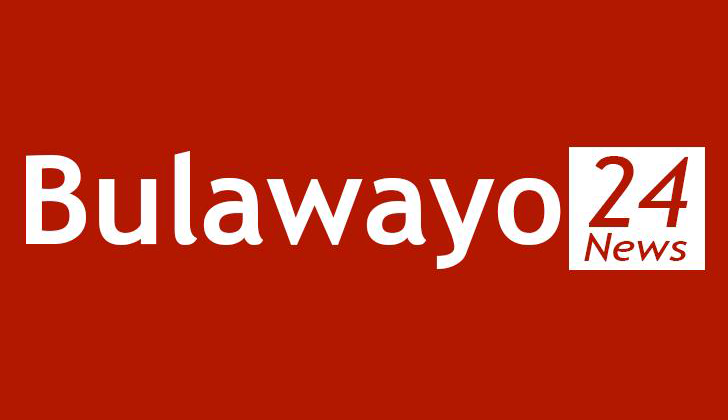 As the nation draws closer to the much-awaited 2023 harmonised elections, whose date President Mnangagwa is yet to announce, Government detractors who consist mainly of opposition parties such as the Citizen's Coalition for Change (CCC), the Movement for Democratic Change-T (MDC-T) and Transform Zimbabwe (TZ) have geared up their attempts of creating an impression that Zimbabwe is politically not ready to hold the plebiscite.
Some of the issues which are being propagated by sympathisers of these adversaries using the media, both mainstream and social, are that, the Second Republic is weaponising State apparatus such as the justice system, the Zimbabwe Republic Police (ZRP) and Zimbabwe Electoral Commission (Zec) with the intention of muzzling opposition parties and other like-minded Zimbabweans.
In their allegations, they claim that the recent conviction of TZ leader Jacob Ngarivhume by magistrate Feresi Chakanyuka on 28 April 2023 on charges of orchestrating a failed demonstration, which was aimed at toppling a constitutionally elected Government on 31 July 2020, or the detention and conviction of CCC Zengeza West legislator, Job Sikhala on charges of obstruction of justice are all moves by the Second Republic to muzzle those that oppose Government.
In another case, Justice Erica Ndewere barred Sikhala from posting videos or audios likely to incite violence. Despite him fully understanding the prohibition by the court of law, CCC's Sikhala purposefully turned a deaf ear to the previous court ruling resulting in him re-committing the same offence all over again.
Although these allegations by the opposition and their foreign allies may seem truthful and reasonable to some, they are however far from the truth. They are crafted in such a way that ordinary citizens might not see them as skewed thus creating despondency and a violent-happy Zimbabwean people.
These allegations also come at a time when Zimbabwe's efforts to engage and re-engage foreign investors have started to bear fruits resulting in unprecedented interest in the mining sector. It is because of this interest, especially in the lithium mining sector, that the country is certain to surpass the set target of achieving a US$12 billion mining industry by the end of 2023.
The world knows that the arrest and conviction of TZ's Ngarivhume and CCC's Sikhala was neither political nor influenced by the powers-that-be as this duo has committed the offences they were and are accused of. The separate arrests of this duo and others like them are simply motivated by the fact that no crime committed should go unpunished.
Their conviction is a demonstration of the independence of the justice system from political influence. Conviction of perpetrators of cyber-related crimes are not only in Zimbabwe but existent in other countries such as South Africa and Britain.
According to Section 59 of the Constitution of Zimbabwe, everyone has the right to demonstrate and to present petitions but these rights must be exercised peacefully. These rights must also be exercised without endangering or putting other people's lives in harm's way. Put differently, no right is absolute.
Despite having full knowledge of these facts, keyboard instigators such as Ngarivhume and Sikhala consciously and wilfully ignored the laws of the land and decided to use social media to systematically fuel political hate and despondency among Zimbabweans.
Ngarivhume and Sikhala have systematically used social media to cyber-bully patriotic Zimbabweans and institutions such as magistrate Chakanyuka, Chairperson of Zec, Justice Priscilla Chigumba and ZRP among many others. They have wilfully and continuously remained offensive in their agenda to push for an unlawful ouster of the Zanu-PF-led Government using mindless protests.
It should also be noted that Sikhala's co-accused, who is also CCC legislator for Chitungwiza North, Godfrey Sithole has since been released on bail because he is a first time offender. This shows that Government agents are not targeting opposition members to muzzle them. Repeat offenders cannot be treated in the same way as first time offenders.
Although these planned protests have failed to take off for one reason or the other, it would be prudent for Zimbabweans to reflect on the magnitude of damage in countries such as South Africa and Britain brought by the actions of people with mindsets like those of Sikhala and Ngarivhume.
In July 2021, a group of 20 people were arrested by police in South Africa for instigating violence through the use of various social media platforms. This group incited South Africans to loot property in protests that occurred after the arrest of former South African President Jacob Zuma.
The former president had skipped court and was arrested and charged for contempt of court. Through their incitements, more than 350 people lost their lives while 40 000 business were reportedly looted resulting in a loss of approximately R20 billion worth of property.
On 16 December 2022 in Britain, a Zimbabwean teacher and opposition activist William Chinyanga was arrested and jailed for three years on charges of using social media to incite terrorism after he had livestreamed himself several times on Facebook calling on Zimbabweans to bomb Harare in order to force the ouster of a constitutionally elected Government.
Despite the warm relationship that exists between Britain and the opposition CCC, the British courts still went on to arrest and convict Chinyanga.
Commander of the Met's Counter Terrorism, Richard Smith is on record saying that those people who use social media to send messages of incitement intend to reach as wide an audience as they possibly can. He also added that such dangerous rhetoric often has harmful real-world consequences.
Basing on the fact that arrests and convictions of offenders of crimes of this nature are not just unique to Zimbabwe, we should all, as Zimbabweans, unite in our fight against perpetrators and instigators of violence despite their political affiliation.
Patriotic Zimbabweans should applaud the justice system, ZRP, Zec and many other state institutions that have remained resolute in their fight against a cunning and tactical enemy.
Source - The Chronicle