News / National
United Bulawayo Hospitals now doing brain operations
14 May 2023 at 11:34hrs |
Views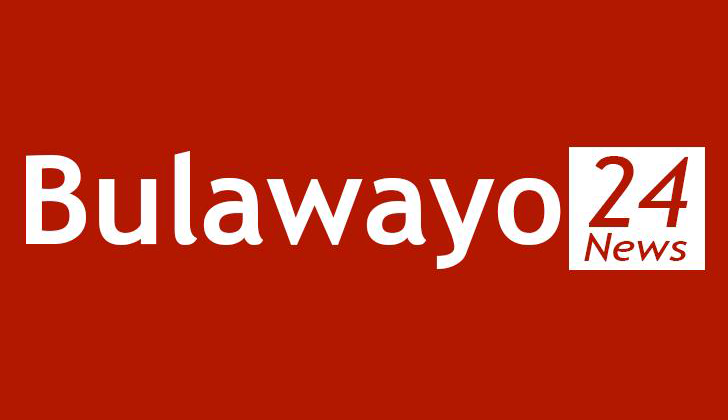 A SUPER-SPECIALIST hospital is set to be constructed at the United Bulawayo Hospitals (UBH), a move that will reduce the number of locals going outside the country to get specialised surgeries.
This comes as a state-of-the-art laboratory, the first in Zimbabwe, is also at 95 percent completion with the view of opening in July. The health sector is one of the Second Republic key deliverables towards the thrust of having an upper middle-class economy by 2030 with over 50 health facilities being opened so far in the county.
Officials at UBH have conceptualised the idea of the specialised hospital and shared it with the Department of Public Works which will design the proposed hospital. A feasibility study will map out costs, plans, and availability of land for the hospital.
United Bulawayo Hospitals (UBH)
In an interview, UBH Chief Medical Officer, Dr William Busumani said the city was ready to have a super-specialist institution offering high-quality specialised care for patients from Bulawayo and beyond.
"We want to make UBH a super-specialist centre, a centre of excellence in terms of super specialisation. We have plans to construct a Quinary Surgical Hospital, a quinary hospital is one that has these super specialist services. Currently, we are offering a number of services, we have a neurosurgeon, and we are operating the brain now at UBH. What we are hoping to offer soon is dialysis, we do not have that service at UBH, we will need the machines and space to work from and these are in our plans. We are hoping to start working on the Quinary Surgical Hospital soon, we have made submissions to the Permanent Secretary for Health and we have gotten in touch with Public Works and we described the kind of structure that we want. Soon, their architects will come up with the drawings of this hospital," said Dr Busumani.
The CMO said when UBH was constructed it was a cluster of small hospitals dotted all over the institution. He said in modern kinds of hospitals, all smaller clusters come under one building, that being the idea of a Quinary Hospital structure.
"If you visit other places for medical tourism like in India, the hospitals are built with lodges for those that will have brought their patient because if you are going to be attracting people from across the borders you will need accommodation. So, when we are building these modern hospitals we are putting all that into consideration. Even now we have people who come from Beitbridge, Tsholotsho, where do they sleep? These people must not outsource accommodation; they must be within the hospital, which is a form of revenue for the hospital too. These are the ideas coming in now as we are now catering for a larger population," he added.
Ministry of Health and Child Care's
Acting Clinical Director at UBH Dr Harrison Rambanapasi gave an insight into what services will be offered.
"The hospital, once constructed will house several specialist disciplines that will run at quinary level, we will have the capacity to do liver transplants, heart transplants-if we get the necessary human resources, kidney transplants, neonatal operations such as the separation of Siamese twins and In Vitro Fertilisation (IVF) among others," he said.
He said there will be 12 operating theaters, a library, a High Dependency, and Intensive Care Unit, lecture rooms, a surgical pharmacy, CT and MRI scans with a futuristic view to also do robotic surgery.
"In the future, if robotic surgery comes here, we should do it, we will build it with that futuristic view," he added.
Meanwhile, Dr Busumani revealed that a giant medical laboratory that is under construction at UBH will soon be opened.
"We are building a laboratory and it is a very big structure and the first of its kind in the country. The laboratory will have a number of areas that cover patient investigation. It is almost 95 percent complete and we expect the contractor will hand it over at the end of May. The next phase is to room load, and we have already approached the Permanent Secretary for Health to assist with equipment," he said.
The laboratory will house nine departments including Hematology, Biochemistry, Histopathology, Immunology/Serology, a Blood bank, Microbiology and Viral Load/Tuberculosis testing. The laboratory at UBH is a small unit that has seen all other services being outsourced. This has caused patient movement to outside areas which he said is problematic.
Sadc Region
"Our dream and hope is that we offer all services in one place and also to attract private patients who are not necessarily admitted at UBH but will need the services that we offer. We now have specialists at UBH and even sub-specialists, so all these need to do maximum investigations on their patients. Recently we did a laparoscopy camp and also just last month we had a hip replacement camp, we are attracting young specialists to UBH. So, while we are doing that for human resources we also need to up our game on the patient investigation side so that is why we want all these things to be there so that our specialists can work better," he said.
Dr Busumani said with the opening of the laboratory, they hoped to attract clients in the SADC region, and have specialists in training already to work at the Laboratory.
"We already have laboratory scientists and have started increasing our complement so that all areas can be catered for. In other departments like histology, we have sent some people to specialise at the University of Zimbabwe, and those people will return with their specialisation to UBH," he said.
Source - The Sunday News