News / National
Mnangagwa foul law saga deepens
14 May 2023 at 11:37hrs |
Views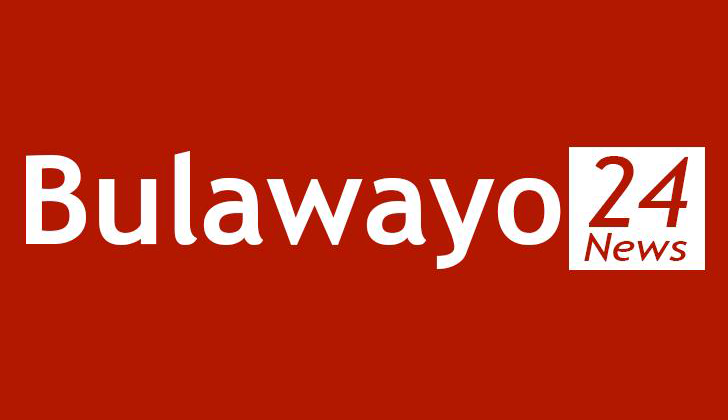 President Emmerson Mnangagwa has not formally withdrawn the controversial legal instrument that sought to hide the Health and Child Care ministry's procurement processes with new information indicating discord in government over the move.
In an unprecedented move, Mnangagwa last week distanced himself from the gazetting of General Notice 635 of 2023 on May 5 with the President's Office saying it was done without his approval.
The notice declared that procurement of certain equipment and services by the Health ministry headed by Vice-President Constantino Chiwenga were of national interest and must not be publicly disclosed.
These included construction equipment and materials, biomedical and medical equipment, medicines and drugs (pharmaceuticals), vehicles including ambulances, laboratory equipment and accessories.
Hospital protective equipment and repairs as well as maintenance services of hospital equipment and machinery were also covered by the notice.
It has since emerged that government officials rejected an adverse report on General Notice 635 of 2023 by attorney-general Prince Machaya, who said the legal instrument would not pass a constitutional test.
The Government Gazette published on Friday did not contain any information indicating that the notice has been withdrawn.
It, however, contained a tender by the Health ministry for the supply of tiles at Aids and Tuberculosis (TB) offices, office furniture, TB prevention therapeutic (TPT) registers, branded floppy hats and branded sling bags as well as collection and disposal of liquid waste and cartridges.
Former Cabinet minister Welshman Ncube, who is also a constitutional lawyer, said General Notice 635 of 2023 remained law until it was repealed.
"It is law until another gazette is published revoking it," Ncube told The Standard yesterday.
Cabinet's chief secretary Misheck Sibanda said an investigation would be undertaken to uncover how the notice was gazetted without following due processes.
He never mentioned when another gazette would be issued withdrawing the earlier notice.
This publication was informed that Machaya had issued an adverse report against gazetting the controversial notice, but he was forced to withdraw it following fierce resistance from top echelons of government.
"Machaya explained that the statutory instrument will not pass a constitutional test but he was given a severe tongue lashing and forced to withdraw the adverse report," said a source in the ministry of Justice.
The source claimed that Mnangagwa only became aware of it after a public outcry.
"Some people are now smearing the name of President Mnangagwa claiming that he was the one who forced the publication of the SI.
"But it is clear where the controversial SI originated from as it is the responsibility of line ministries to gazette such regulations with the assistance of the AG," he said.
"The list of goods and services in the SI is very clear that it is health-related and only the line ministry can publish such regulations."
Another source said the controversial SI has deepened the mistrust between Mnangagwa and Chiwenga.
"You saw that the likes of George Charamba (presidential spokesman) were quick to absolve Mnangagwa saying the president was not in the country when the SI was gazetted," said the source.
"Anyone can put two and two together and conclude that the blame is being put on Chiwenga yet it can also be possible that the process of gazetting the SI was put in motion when the president was still in the country with the publication only being done when he was in the UK."
The proposed law has been condemned as a conduit to cover for looting in the ministry.
The Health ministry has been hit by massive corruption scandals since Mnangagwa assumed office.
In 2020, Mnangagwa was forced to expel then Health minister Obadiah Moyo, following a public outcry after he was exposed over his involvement in the US$60 millon Covid-19 scandal.
The president's family was also dragged into the scandal following the involvement of businessman Delish Nguwaya who represented a company known as Drax.
Nguwaya has been pictured at events at State House.
In 2021, the director of epidemiology and disease control in the Health ministry Portia Manangazira was arrested after she allegedly authorised the procurement of goods worth US$280 000 without following due processes.
On Friday, permanent secretary in the Justice ministry Virginia Mabhiza, confirmed that Machaya was handling matters related to the controversial gazette, but refused to be drawn to comment on claims that the attorney general had earlier criticised it as unconstitutional.
"I suggest that you talk to the AG himself as he may be in a better position to comment since he was the one handling the issue," Mabhiza said in a telephone interview.
"It (gazette) did not come directly to my office to the best of my knowledge unless it was sent to the minister (Ziyambi Ziyambi). I was not involved."
Ziyambi was not answering his mobile phone on Friday and yesterday.
Charamba was not answering his mobile phones. Information minister Monica Mutsvangwa referred questions to Charamba.
Machaya refused to comment saying he could not speak on behalf of government unless authorised to do so.
"You know I am the government lawyer and I cannot disclose my client's information," Machaya said on Friday.
"I cannot comment whether positively or negatively because that information is covered by client confidentiality.
"Unless I am cleared by my client; I cannot speak on their behalf."
He added: "Some people think I am just like another government department, yet I am a government lawyer and I cannot talk about their information."
First lady Auxillia Mnangagwa is the Health ministry ambassador and there were fears that the General Notice 635 of 2023 may be used by the first family to dip into the coffers of the ministry.
Source - The Standard