News / National
Mpilo junior doctors move into new quarters
15 May 2023 at 18:56hrs |
Views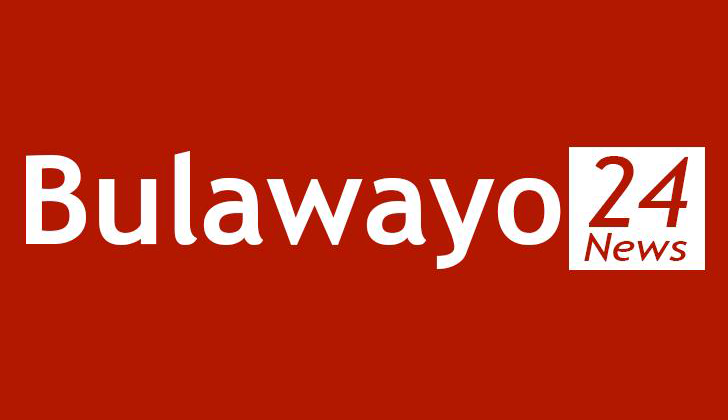 JUNIOR doctors in Bulawayo have moved into reconstructed Mpilo Central Hospital residence quarters which were destroyed by fire, a development that is expected to improve the delivery of health services at the institution.
The doctors yesterday commended Government for upgrading the facilities, saying the new standard should be replicated across the country's hospitals.
The reconstruction of the buildings follows a series of fires that broke out at the hospital in 2018, 2019 and 2021, with Government saying lack of maintenance contributed to the infernos.
Following the 2021 fire incident, Government accommodated some of those who were affected in hotels before moving them to the United College of Education (UCE) hostels.
Government is also in the process of rehabilitating nurses' accommodation at the hospital and renovations are yet to be completed.
New accommodation facilities, whose plans were made in the early 2000s but works never took off, are also being constructed.
After the junior doctors facilities were rehabilitated and upgraded, doctors moved back at the start of this month.
One of the doctors who lost property during the inferno two years ago, Dr Misheck Ruwende, said what is pleasing is that doctors were returning to an improved facility compared to what they used to occupy.
"We are grateful. We are happy that we are back in our residence. We are not just back but it's even bigger and better. Initially there were single rooms and we were eight of us in a block. It was eight of us sharing one Mpilo junior doctors move into new quarters bathroom and a kitchen but we now use en-suites," said Dr Ruwende.
"The new design is that it is now a room with a kitchen component and a bathroom. The environment is conducive and they have also employed additional staff to make sure that if a fire breaks out again, there are measures to be taken to contain it before it spreads."
He said the new accommodation will enable doctors to improve patients' management.
Dr Ruwende said the improved accommodation speaks to the critical need to improve conditions of service for health workers.
"It's always important for doctors to be within the hospital premises. It means you are attending to patients early. It means you are going to work early. Remember for us it doesn't have to be during the day or night, you have to be available to patients so that you can have a good end result to the treatment and management of the patient," he said.
"We are very happy. This is an example of what we wish for in every hospital. You've seen it's new, nice and refreshing, there is water, there is electricity and in case of fire they have put some measures to make sure they prevent the spread of fire. It means it is a very safe environment for the doctors. It is an idea that can be replicated in other Government hospitals."
Dr Stanley Mukono granted our Bulawayo Bureau access to his new home.
The room is spacious, has a couch, bed, fitted kitchen, wardrobe and an en suite.
Dr Mukono said the new quarters are better than rooms they were using at UCE and come with a lot of conveniences.
"I'm part of the doctors who benefited from the renovations that happened to the Mpilo Doctors Residence. We recently moved in, I think it's now two weeks. We were staying at United College of Education, the rooms were too small and it was a bit far from the hospital," said Dr Mukono.
"It was difficult to come to work but right now I'm very happy that I am in this new apartment which is really nice. The advantage that I have now is that I'm now staying at the hospital and it's easy to attend calls. I will be five minutes away from my patients."
He said Government should be commended for improving their accommodation.
Dr Mukono said the onus is now on them to ensure that the facilities are kept intact.
"My hope is that we become responsible doctors and keep this apartment in the right standard so that the next group of doctors can use it in this wonderful condition," he said.
Dr Mukono said even the bar has been renovated enabling doctors to have a facility where they can relax without thinking about their demanding jobs.
Dr Perfect Chipondeli said living closer to the hospital will benefit patients.
He said junior doctors are happy to be occupying the new facilities.
"I can say doctors are happy to be back and staying within hospital premises. It is now easier for us to conduct our duties, largely due to the distance between the hospital and where we stay. For example, if someone is on duty or on call it means they are at work 24 hours," said Dr Chipondeli.
"So, if I'm staying within the hospital I can attend to the patients and come back, have some refreshments and go back to my patients, so it's now quite easy to do that."
Bulawayo Provincial Medical Director Dr Maphious Siamuchembu said the completion of the junior doctors' quarters is critical to improving health care in Bulawayo.
"Their official title is Junior Resident Medical Officers and for the seniors it's the Senior Resident Medical Officers meaning they are the first port of call in the hospital in delivering medical health. They are the frontline workers and they are mandated to live within the institutions. It is also the same for the trainee specialists to live within an institution. A lot of time can be lost in them driving or commuting to a hospital which could be an inconvenience to patients, ministry and doctors," said Dr Siamuchembu.
He said he was confident that the return of doctors to their quarters has already brought relief to Mpilo Central Hospital.
Dr Siamuchembu commended Government for funding the renovations.
Source - The Herald