News / National
This is our school, let peace abide here
16 May 2023 at 17:31hrs |
Views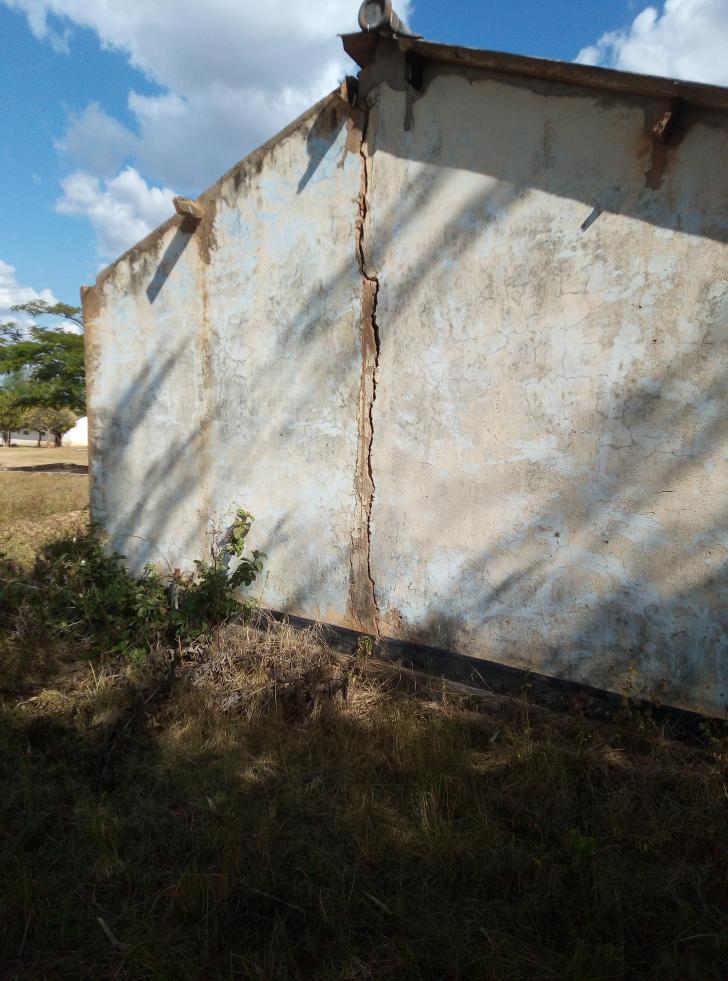 'My school', our school, Chinehasha Primary School in Chiweshe, Mash Central needs help. Some of the teachers houses are a tragedy in waiting. Huge cracks so big peeping Toms can have a field day.
Renovations can be done as a fire fighting transient measure, otherwise, new structures are needed.
Classroom windows are 'decorated' with broken panes, learners must be feeling the biting from the early morning chills and veils of dust that are synonimous with winter.
The perimeter fence is down and out, with some sections of it now missing together with the fencing poles. Well, its not all doom and gloom, the recently installed piped water is gushing out of the taps impressively.
Talk of every cloud having a silver lining. Very clean water from well installed piping and taps. Still on positive pulses, a functional WiFi is in place, leaving noone and no place behind. Electricity though erratic, is available.
The eyesore are some of the staff houses and the fallen fencing. Now that haversting from the fields is nearly over, very soon cattle and goats will be grazing on school grounds and possibly munching at a few books.
Filth will be all over the place, Chinehasha School needs help. The School Development Committee Chairman lamented lack of funds.
Parents can only do so much but help is definitely needed like yesterday. Former learners, local traders, the Provincial leadership and the corporate world can chip in and help spruce up our school. Our wonderful and hard working farmers can play a very important role in giving the institution a face-lift.
The roof-level new classroom block has gone for years now without a roof. S. O. S please help! (see photo).
Cde Mutanda Wachingama. Chinehasha.
Source - Mutanda Wachingama