News / National
Chamisa unearth 'huge' election rigging scam?
19 May 2023 at 20:47hrs |
Views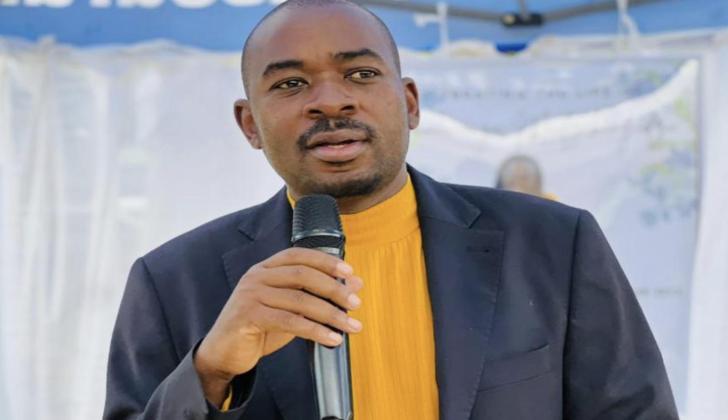 OPPOSITION Citizens Coalition for Change (CCC) leader Nelson Chamisa has said his party has unearthed a vote rigging scheme by the ruling party Zanu-PF ahead of the general elections set for August this year.
In what he described as a "criminal act and scam", the opposition leader claimed Zanu-PF, working in cahoots with the Zimbabwe Electoral Commission (ZEC), was transferring voters from rural areas to urban areas which are known CCC strongholds, in order to boost the ruling party's chances of winning.
Chamisa will face Zanu-PF's Emmerson Mnangagwa in the presidential ballot with human rights watchdogs predicting a bloody disputed election.
While Zanu-PF has since completed its primary elections and announced its candidates, CCC says it is still finalising its own selection.
The party's spokesperson Fadzayi Mahere recently told local media that vetting had been completed and successful candidates would be revealed following consultations with stakeholders.
In a series of posts on Twitter Thursday, Chamisa said the scheme is a part of the ruling party's efforts to win legislative and council seats, adding that his party will boycott ZEC's voter's roll if it is not signed off by all parties.
"A criminal act and huge scam," said the CCC leader.
Opposition CCC leader Nelson Chamisa
"We are aware of their desperate schemes to manipulate elections. So, they are transferring voters from rural areas to urban areas so that they boost their small numbers in urban areas.
"They want to use fraud to win Members of Parliament and Councillors in urban areas. Not this time."
He added: "After the blitz, the Zimbabwe voters' roll now has over 6.4 million registered voters. We will not allow and accept a voters' roll that is not audited, validated and signed off by all the candidates and parties.
"Don't neglect your patriotic duty to make your voice count."
In March this year, the High Court dismissed an application by opposition legislator Allan 'Rusty' Markham demanding the release of an electronic version of the voters' roll to be used in the upcoming general elections.
Delivering his judgement, Justice Never Katiyo said the voters' roll was a sensitive document which could not be dished out without addressing security concerns.
In 2022, ZEC denied responsibility for the messy voters' roll following scrutiny by data analysts, Team Pachedu.
The electoral body accused political parties of causing the fiasco by issuing their supporters affidavits with similar addresses during the voter registration exercise.
According to Team Pachedu at that time, about 40 people were sometimes registered under one residential address.
Despite ZEC denying responsibility for the anomaly, the pressure group said other irregularities on the voters' roll included names of 3,253 people aged 100 years or more, including 11 who are older than the oldest known surviving person on earth recorded in the Guinness World Book of Records.
Source - NewZimbabwe