News / National
Zimbabwe teachers cry for Indaba with Mnangagwa
20 May 2023 at 19:10hrs |
Views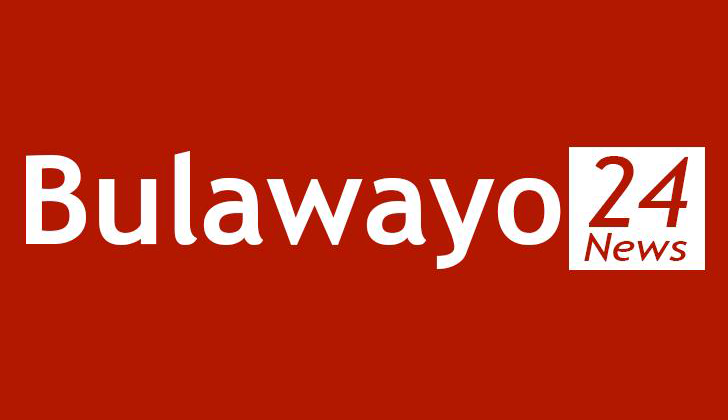 THE mantra ''leaving no place and no one behind'' as touted by the incumbent Second Republic Government in its national development policies must surely inspire all of us Zimbabweans to march into brave new futures catalysed by our love of peace as a united people.
But, alas, the desire in point above, obviously by many patriots, appears doomed if one considers a demonising outburst against the Government by an opposition political party representative during a visit overseas as well as outcries back home by teachers over their conditions of service.
The Voice of America radio station reported on Wednesday that the Citizens Coalition for Change representative whom it named had de-campaigned President Mnangagwa at an international conference in Geneva as being ''worse than Robert Mugabe'', his late predecessor as a national leader.
Ironically and considering the general elections just ahead of us, the CCC representative must have had her own agenda or that of her party to pull the carpet from underneath the feet of our President by demonising him at the meeting probably also attended by some representatives of Western countries that imposed economic sanctions to try to remove the Zanu-PF Government from power for introducing land reform but have had their heinous agenda virtually ending in failure as evidenced by our country's visible triumph witnessed at the recent successful Zimbabwe International Trade Fair in Bulawayo which was also attended by representatives of some of the countries that introduced the economic embargo.
Back here at home, three days ago, representatives of teachers' unions raised outcries during a radio discussion organised by local radio station, ZiFM Stereo, about their conditions of service with one of them referring to the national development policy mantra and saying ''we have been left behind''.
There are altogether nine teachers' unions: Progressive Teachers' Union of Zimbabwe (PTUZ), Zimbabwe Teachers' Union (Zimta), Amalgamated Rural Teachers' Union of Zimbabwe, Zimbabwe National Teachers' Union (Zinatu), Zimbabwe National Educators' Union (Zineu), Zimbabwe Rural Teachers' Union, Professional Educators' Union of Zimbabwe (PEUZ), Zimbabwe Democratic Teachers' Union and Teachers' Union of Zimbabwe.
The conveners of the radio panel discussion did not say exactly how many of the unions above were represented at the event where complaints were raised about the parent ministry stopping teachers from conducting extra lessons for students.
Another speaker said that teachers preferred to have their salaries paid in the US dollar rather than in the RTGS and the meeting appeared by its silence to concur with what the speaker said as well as with the general desire expressed by the teachers' representatives to have a meeting with President Mnangagwa to present their grievances.
One speaker complained that CALA (Continuous Assessment (of) Learning Activities) was not well understood in schools.
In responses to the various questions presented to him by this writer about the issues raised by the teachers' union leaders, the Ministry of Primary and Secondary Education's spokesman, Mr Taungana Ndoro, explained his ministry's position as also that of Government.
"The issue of the Continuous Assessment Learning Activities is actually above board and we are having our consultations about the curriculum and the issue of reducing the number of components has come to the fore which the ministry will obviously consider when all the consultative processes have been done," he said.
He continued: "We have people in the teachers' unions, the leaders of these unions whom are not teachers. They trained as teachers some of them, they were teachers but that is their past life and they're no longer in touch with reality and what is on the ground and what we're trying to do as a ministry hence you'll find that they have various forms of criticism which they want to bring to the fore in order to try to solicit for memberships and subscriptions, but they are not familiar with what is on the ground. But the few which have remained know what CALA is all about and it has received great applause from the teachers, the pupils themselves as well as from parents and guardians nationwide and we are not going to be swayed by naysayers who are not in sync with reality.
"On the issue of remunerations," Mr Ndoro went on, "If teachers have grievances, they can send them through relevant channels to the relevant ministry in this case the Public Service Commission."
On extra lessons, he said: "They're not illegal. For instance, when a teacher is teaching a topic, for example, on soil erosion they might find out that some students have a hard time grasping the topic and as such the teacher motivates for an extra lesson, and say can we meet at a convenient time say 2 to 3 or 3 to 4 so that we try and understand what this learning area is about. And that is not paid for, it is the duty of the teacher to be giving extra lessons.
"The problem comes when some of the teachers now start to solicit for extra lessons by not teaching effectively, creating a need where pupils lag behind. They tell the parents or guardians that there is a need for extra lessons for their children in order for them to catch up on the syllabus and then they start to solicit for money from parents of children in their own classroom which is very unethical and is criminal abuse of office tantamount to corruption. Those teachers face misconduct charges as soon as they're found out.
"We are working with the Zimbabwe Anti-Corruption Commission and with the law enforcement agents such as the Zimbabwe Republic Police so the long arm of the law will soon catch up with the malcontents within our education system who continue to solicit money from parents of pupils that they're supposed to be giving effective teaching and quality education which they renege on because they're trying to create a gap in order to be corrupt. Therefore, the issue of the paid-for extra lessons remains illegal and we're not budging as a ministry on the issue of those extra lessons which are paid-for.
"As it is, parents are sacrificing to pay school fees, buy stationery and uniforms among other necessities and all that costs money and on top of that you have a teacher who is salaried who then starts to solicit for a 'bribe' for them to do their job, they want to be paid for not doing their job and one thing should follow the other. If teachers are very effective in their teaching and they continue to remain dedicated and they don't solicit for money for extra lessons from unsuspecting parents and guardians, I'm sure their concerns about conditions of service will definitely be heard."
"But instead," he went on: "We have a situation where they are shooting themselves in the foot by being corrupt and then at the same time ask for a salary increment. It's very difficult for Government to consider such a situation because the Government is now in a quagmire and dilemma as a result of these teachers, not all of them, who are tarnishing the image of education and the image of noble teachers by soliciting for bribes and not effectively teaching and at the same time asking for a salary increment. I think there's a paradox there, they should do their job effectively while at the same time negotiating for improved conditions of service, so paid-for extra lessons remain illegal."
Source - The Chronicle