News / National
Mnangagwa leaves for AfDB forum in Egypt
22 May 2023 at 06:25hrs |
Views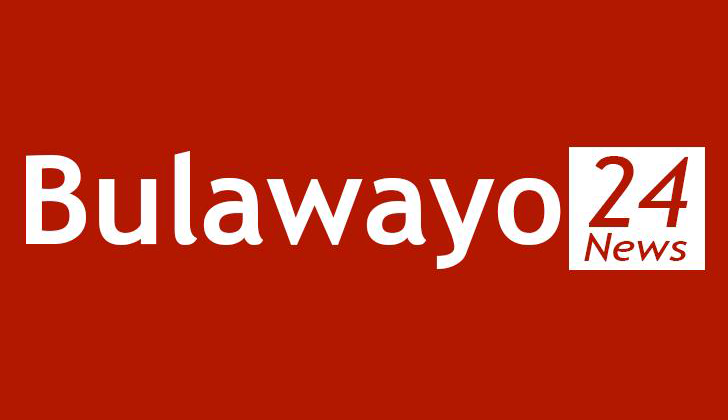 President Mnangagwa is expected here today to join over 3 000 delegates who include Heads of State and Government, central bank governors and members of the development community, at the 58th annual meetings of the Board of Governors of the African Development Bank, and the 49th meetings of the Board of Governors of the African Development Fund.
The meetings run from today until Friday in the resort city of Sharm El-Sheikh, an Egyptian city on the southern tip of the Sinai Peninsula, in South Sinai Governorate, on the coastal strip along the Red Sea.
It was a hive of activity yesterday at the Sharm El-Sheikh International Convention Center, the venue for the meetings, as final preparations were being done.
Airports were also busy as delegates were arriving.
The 2023 annual meetings are running under the theme, "Mobilising private sector financing for climate and green growth in Africa".
President Mnangagwa is expected to join other leaders tomorrow for a High-Level Presidential Dialogue, which will run under the theme, "The changing global financial architecture and the role of multilateral development banks".
Zimbabwe is expected to take advantage of the AfDB annual meetings to outline its strategy to resolve its debt and arrears to international financiers and creditors.
The AfDB says this year's meetings provide leaders an opportunity to take stock of Africa's response to the growing threat of climate change and the impact of the situation in Ukraine on the continent's food security and untapped natural resources.
Further, the meetings provide a framework for Bank Group Governors to share experiences while galvanising private financing domestically and internationally, and harnessing natural capital to bridge the climate financing gap and promote the transition to green growth in Africa.
Wealthy countries have been promising lots of money to poor countries to tackle the challenges brought about by climate change, but they have not been releasing the funds.
At the United Nations Climate Change Conference or COP27 held here last year, wealthy countries bowed to pressure for them to release funds for losses and damages suffered by poor countries due to climate change.
However, experts say the size and design of the fund is not yet clear, making the need for Africa to raise its own funds essential to deal with the vagaries of climate change.
Between 2020 and 2021, about 131 extreme-weather, climate change-related disasters were recorded on the continent, of which 99 were floods, 16 storms, 14 droughts, and two wildfires. In Southern Africa, Mozambique and Malawi were badly affected by tropical storm Freddy this year, with over 1 200 people killed in Malawi.
In the DRC and Rwanda, hundreds of people were also killed by floods recently, igniting calls on Africans to put in place measures to deal with this menace.
The AfDB says addressing climate change and promoting a green transition is fundamental for Africa's sustainable development. However, this will require mobilising substantial resources, which the AfDB estimates to be between US$1,3 trillion and US$1,6 trillion for the period 2020 to 2030 to implement Africa's climate action as expressed in countries' National Determined Contributions (NDCs).
The theme for this year's AfDB offers an opportunity for the governors to discuss Africa's challenges in attracting private sector financing in low-carbon investments and practical policies that governments can employ to address the challenges.
The AfDB's Africa Macroeconomic Performance and Outlook shows that the continent's real gross domestic product (GDP) could expand by an average of 4 percent in 2023 to 2024, which is above the global averages of between 2,7 percent and 3,2 percent.
The report shows that 53 of the Bank's 54 African member countries increased their GDP in 2022, which could continue in the next two years.
The AfDB says if Africa achieves inclusive growth and sustainable development, it will lift millions out of poverty and provide a better future for its citizens.
These cross-cutting issues are the priorities of the Bank, which has committed to supporting African countries to achieve inclusive growth and sustainable development through its 'High 5' strategic objectives: 'Light up and power Africa', 'Feed Africa', 'Industrialise Africa', 'Integrate Africa' and 'Improve the quality of life for the people of Africa'.
The Bank has dedicated one of three knowledge events during the annual meetings to exploring answers to the findings of a group of experts examining key sectors that contribute to inclusive growth and sustainable development in Africa, particularly low to middle-income countries, transition States, and resource-intensive and net oil-exporting countries.
Financing is a critical issue that will dominate discussions in Sharm El Sheikh.
Delegates will discuss how to ensure more robust nominal growth, development of a financial sector that serves local businesses, and define a debt strategy for African countries to enable them to have the fiscal space to mobilise more resources.
The highlights of the Bank Group's most important annual event include the following high-level panel sessions:
- Presidential Dialogue on the theme: "The Changing Global Financial Architecture and the Role of MDBs".
- High-Level Plenary Knowledge Event: Launch of the African Economic Outlook 2023 on the theme: Mobilizing Private Sector Financing for Climate and Green Growth in Africa.
- Thematic Knowledge Event 1: Leveraging innovative financing instruments to crowd- in private climate investments in Africa.
- Thematic Knowledge Event 2: Harnessing natural capital to finance climate and green growth in Africa.
- Thematic Knowledge Event 3: Key Actions to Achieve Inclusive Growth and Sustainable Development in Africa.
- Bank president Dr Akinwumi Adesina's press conference.
Source - The Herald