News / National
Zanu-PF injects new blood, says Bimha
06 Jun 2023 at 06:22hrs |
Views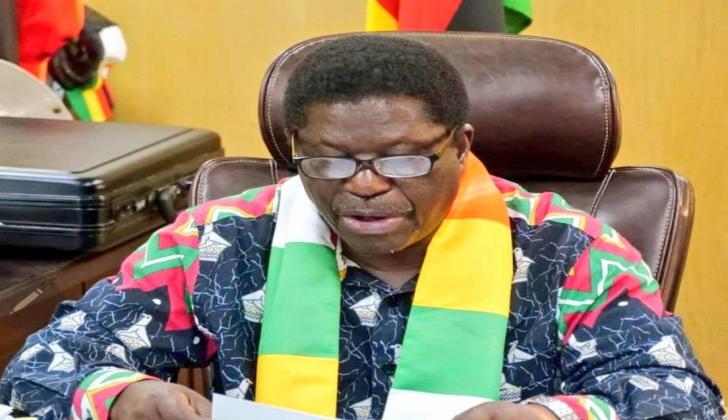 ZANU-PF has embraced new blood to produce a blend of leaders that would propel the country towards inclusive economic prosperity, the ruling party's political commissar, Mike Bimha said yesterday.
He was addressing journalists in Gweru soon after the official opening of the five-day orientation and induction workshop for Zanu-PF aspiring candidates by the party's First Secretary President Mnangagwa.
The ruling party is holding the orientation and induction workshop as it gears for the harmonised elections slated for August.
Party cadres, including the 210 aspiring Parliamentary candidates had by Sunday evening arrived in Gweru ahead of the five-day orientation and induction workshop which started yesterday.
The orientation and induction workshop is being attended by senior party officials, aspiring Members of Parliament, and the women's quota.
Bimha said the party has accepted new members and also retained seasoned cadres as it embraces everyone towards the country's socio-economic development.
"While we encourage others to join us, they will join us on our terms and we are clear as to where we want to go. But more important, is the fact that we have opened up as a party to say look anyone who is interested can join us as a candidate, we said please come and join," he said.
"We were more of being restrictive, but the party has opened up as long as you meet the requirements.
"We find a lot of new faces, and new blood coming and joining, and in that, we now have that succession in motion."
Bimha said young cadres were being groomed to take up leadership positions.
"But we cherish those with experience, and there is no substitute to experience. Yes, the young people are vibrant, but they need the knowledge from the current crop of leaders we have," he said.
Bimha said the ruling party has gone through various stages from the liberation struggle to focusing on economic development.
He said the liberation war phase brought independence while the next phase was consolidating power.
"Now we focus on developing this country in terms of economic development and this is what the President said from the time he gave his speech when the Second Republic came into power focusing on economic development. I think that is the phase we need to propel and move forward so that we continue to be masters of our own destiny," he said.
Bimha said President Mnangagwa in his opening speech highlighted the importance of Gweru in the history of the party.
The first Zanu congress was held at Mtapa Hall in the Mtapa suburb in 1964.
"It is important to note the fact that President Mnangagwa is the only surviving leader who attended that congress. That in itself being historical makes people look back and say that Zanu-PF is not just something that came up yesterday, it's a party with a history, a party that started long back and culminated into what we are having today," said Bimha.
"The whole issue of man and woman who went to fight for our independence and that should also be something that carries on even today."
Bimha said President Mnangagwa emphasised that the new entrants must know that the party comes first.
"There are issues to do with loyalty, issues to do with dedication, issues to do with discipline and these are the issues that are coming out. President Mnangagwa said we cannot win as a party until our selves are disciplined, loyal to the party, loyal to the leadership, and that we are knowledgeable about what the party stands for," he said.
Bimha said President Mnangagwa called on unity among winners and losers of the primary elections conducted by the party recently.
"There are people whom we call winners who are not winners, in totality, yes they came top of those people who participated, but they are no losers and no winners too. We stand together as team Zanu-PF," he said.
"For us to go forward, we are including everyone. Inclusivity, leaving no one and no place behind, we have to build our own country."
Chitepo School of Ideology principal Munyaradzi Machacha said the workshop is about passing the baton to the younger generations.
He noted that the Chitepo School of Ideology is putting the aspiring candidates "in the Zanu-PF Ideology oven".
"We are the only party that puts in its development plans for generational succession issues so that as our older generation retires, they are replaced by youthful leaders, but those leaders need to be given the correct ideology of the party," said Machacha.
"They need to be taught the party's culture, policies, and programmes and that is the exercise that is taking place here so that when we hand over leadership positions to these young people they are well prepared to run the country responsibly and take it forward in terms of development. So that's the plan of a generation of succession in motion."
Source - The Chronicle