News / National
Money-spinning in Zimbabwe shadow economy
25 Jun 2023 at 09:31hrs |
Views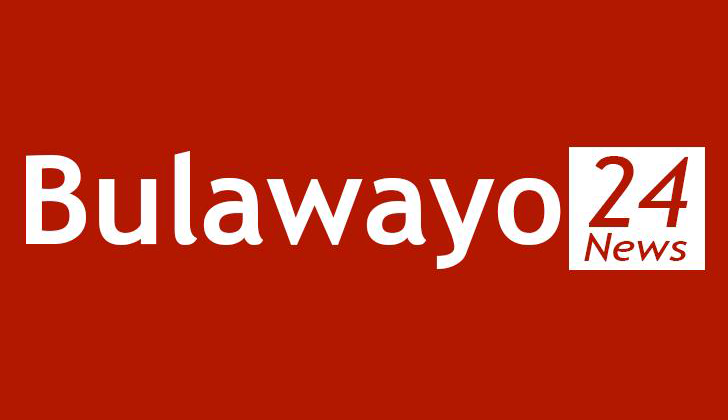 WHILE local shoppers traditionally flocked to big groceries and supermarkets for bargains on consumer goods, of late, they have been trooping to "tuckshops" in downtown Harare, where basic commodities are readily available and cheap, but are sold strictly in cash — and only in foreign currency.
Wild swings in the exchange rate, made worse by the widening gap between the formal and black market rates, meant local supermarkets have had to charge extortionately to avoid making losses.
Faced with the steep costs, consumers have naturally resorted to informal outlets, whose forex-denominated prices — which are negotiable in some instances — are stable and predictable.
Generally, shopping has become an extreme sport.
"I have been comparing prices in shops. Similar products and brands have different prices. Before buying, I have to compare at least three different shops," said Anastasia Mazanhi last week.
Mavis Midzi, another shopper, told The Sunday Mail Society that shopping is now a hassle.
"I bought sugar from a tuckshop in downtown Harare. I am now on my way to another outlet that is further uptown. Their price of cooking oil is much lower than what is being charged here."
Trend
Amid the new realities, some aggregators have reportedly been hoarding goods from wholesalers and diverting them to the informal markets, where they are sold exclusively in foreign currency.
This has resulted in temporary artificial shortages and stock-outs of some goods at formal retailers.
With supermarkets adopting different forward-pricing models, the wide discrepancies in pricing have been apparent.
The price of a two-litre bottle of locally manufactured cooking oil can range from US$4,31 to US$4,50 in different shops in the Central Business District. The same product costs about US$3,50, or less, in most tuckshops.
Similarly, a 10kg bag of roller meal priced at US$3,96 by a leading retail chain was selling for less than US$3 in smaller retail outlets. But the curiously low prices, some of which could be lower than wholesale prices, raise more questions than answers about how these businesses — the bulk of which seem to be owned by nationals from East and West Africa — operate.
It is a misnomer to call these retail outlets "tuckshops", as their revenues reportedly dwarf those of some relatively smaller formal supermarkets.
Most of the businesses are not properly registered and do not use tax invoices and fiscal receipts, prejudicing the Government of potential revenue.
Tax invoices and fiscal receipts are generally used as a foolproof mechanism to ascertain the amount of revenues generated.
By evading and avoiding tax, their obligations become lower, giving them the ability to flexibly adjust their prices compared to their conventional competitors.
It gets worse.
Some traders are reportedly working in cahoots with corrupt Zimbabwe Revenue Authority (ZIMRA) officials to smuggle goods from neighbouring countries.
In some instances, the officials are allegedly bribed to avoid carrying out routine document verification processes for operators.
"I have been working as a supervisor for some time. Our shop deals mostly with groceries that we get from outside the country. I do not know much about the paperwork," said a worker at one of the outlets in downtown Harare, who spoke on condition of anonymity.
"However, what I have noticed over the years is most of our stuff is delivered way after hours and is received by people who are not stationed at the shop every day.
"We do have fiscal machines but they are selectively made use of. Most of the time, we make use of our cash sales books."
And the authorities are naturally concerned.
Chief director of communications and advocacy in the Ministry of Finance and Economic Development Mr Clive Mphambela said "failure to verify why some of these tuckshops do not issue receipts is worrisome".
"You can check if these businesses are registered for tax or any further details with ZIMRA, which is our enforcing authority. We (Ministry of Finance) would also want to know because we are an interested party," he said.
However, spirited efforts to get a comment from ZIMRA were in vain, as questions sent on June 8 had not been responded to by the time of going to print.
Sabotage
Prices of goods and services have been skyrocketing ever since the proclamation of this years' election date by President Mnangagwa on May 31.
Retailers, most of whom used to get cheap forex from the Reserve Bank of Zimbabwe (RBZ)'s auction market, have been pegging their goods using black market rates to ostensibly factor in forward pricing, used to hedge against the projected depreciation of the local currency.
Despite the increase in prices for goods denominated in the local currency, the Zimbabwe dollar has largely been scarce on the local market.
For now, the tuckshops are experiencing brisk business.
"It is news to me that some basic commodities are in short supply. I have never experienced shortages. Most of the stuff I sell is locally manufactured. However, I sell most of my goods in United States dollars and have little room for those who bring local notes, which enables us to smoothly transact when there is need for change," said Phillip Mhiripiri, who runs a small stall on Cameron Street in the capital.
He revealed that most of the small retail outlets in the downtown area are owned by foreign nationals — mostly from Tanzania, Zambia, Nigeria and India.
Another group of "enterprising retailers" has also been taking advantage of discrepancies in the formal and black market exchange rates to buy goods from supermarkets in the local currency and sell them in US dollars.
Confederation of Zimbabwe Retailers president Mr Denford Mutashu is worried about the trend.
"Those downtown shops are trading in hard cash (United States dollars) and the manufacturers are in dire need of the same greenback for survival. I think manufacturers are no longer making that much noise over the availability of foreign currency because they now have alternative sources," he said.
The informal sector, he added, is not subjected to rigorous statutory dictates.
"We also understand most of them do not have bank accounts, thus fuelling parallel market activities. It is time ZIMRA and the central bank visited these areas and restore sanity.
"With over 70 percent of the Zimbabwe economy being said to be informal, we have created a shadow economy, and this has adverse effects," he said.
Mr Mutashu, however, said he was happy that goods are still available to consumers.
Hoarding
Confederation of Zimbabwe Industries president Mr Kurai Matsheza is singing from a different hymn.
He argues the smaller shops are cashing in on the disparity between the official exchange rate and that of the parallel market.
"The reality is that those guys from small shops downtown are into hoarding. As we deliver products, they buy in bulk using the local currency and exclusively resell the same product in foreign currency," he said.
Naturally, the Consumer Council of Zimbabwe (CCZ) feels the need to do more to protect shoppers.
"From a consumer point of view, price disparities are good because they encourage competition among players. However, as CCZ, we advise consumers to shop wisely by comparing prices in different shops," said CCZ executive director Mrs Rosemary Mpofu.
"From our periodic price surveys, of late, we have noted shortages of basic commodities, especially mealie meal, cooking oil and sugar, while they are abundantly available in informal markets like tuckshops, street vendors' stalls, downtown shops and car boots, where they are priced mostly in foreign currency.
"This is much to the disadvantage of ordinary consumers, who are still earning their incomes in the local currency. We also observed that some consumers now prefer this informal market for various reasons, among them being lower prices and room for negotiation. Formal businesses have overheads to pay, for example, rentals and statutory obligations, among other things, which naturally put them at a disadvantage compared to informal traders."
Health hazards
Mrs Mpofu also raised hygiene issues.
"Fair competition is good. Our concerns, however, relate to safety as some products are stored in unhygienic conditions such as drains to avoid raids by law-enforcement agents, thus putting consumers' health at risk. Consumers should always purchase their stuff from registered shops that have approved guidelines on safety standards set by local authorities."
Consumers, she further urged, have to always demand quality and fair pricing of goods and services, as well as report any unethical business practices.
By last week, the formal and black market exchange rates were, however, moving towards convergence, meaning the window might possibly be closing for tuckshops.
Source - The Sunday Mail