News / National
The inspiring journey of Joshua Nkomo, African hero
01 Jul 2023 at 08:00hrs |
Views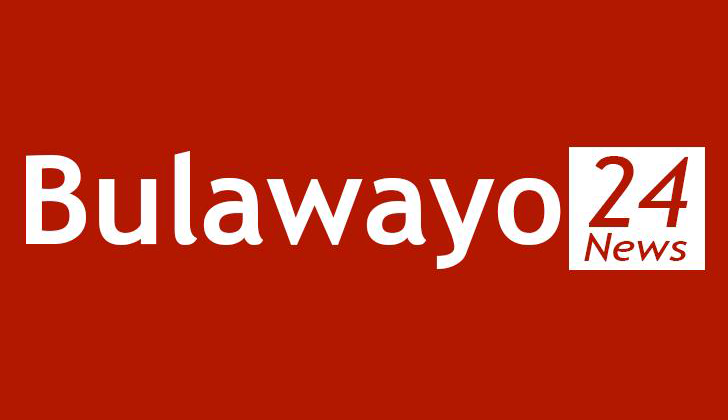 IN the annals of African history, there are few figures as iconic and revered as the late Joshua Mqabuko Nyongolo Nkomo, affectionately known as Father Zimbabwe. A towering presence with an air of command, he captivated the international community when he made a resolute exit from a conference in London.
This momentous act of protest was against the Central African Federation, a fanciful scheme concocted by the British to amalgamate Northern and Southern Rhodesia, which now stand as the independent nations of Zambia, Zimbabwe and Malawi.
Back in April 1953, Nkomo had graced the conference with his presence, invited by Sir Godfrey Huggins. However, his opposition to the endorsement of the Central African Federation was unequivocal. Little did he know that his stand would leave an indelible mark in history. Today, a majestic statue of this larger-than-life character stands tall and proud in the heart of the City of Kings central business district, serving as a constant reminder of the selfless struggle waged by him and other heroes to dismantle colonialism and British rule.
It has been precisely 24 years since the revered liberation icon breathed his last on that fateful day of July 1, 1999. A sombre cloud blanketed the nation as news of his passing spread.
"We grieve the loss of a father figure, a founder of our nation, this great man whose life was spent in the struggle. The giant has fallen," lamented the late President Robert Mugabe, his voice heavy with sorrow, as he addressed the nation.
Father Zimbabwe's battle against prostate cancer had come to an end, leaving behind a profound legacy.
Born in 1917, Joshua Nkomo hailed from humble beginnings. The son of a teacher and preacher for the London Missionary School, he worked as a carpenter in his youth to finance his education in South Africa. Fuelling his thirst for knowledge, Nkomo obtained a diploma in social science from the Jan Hofmeyr School of Social Science. Returning to his homeland of Rhodesia (now Zimbabwe), he took up employment with the Rhodesia Railways.
Balancing work and education, he pursued further studies through correspondence and earned a bachelor's degree in Economics and Social Science.
However, it was the realm of African nationalism that truly ignited Nkomo's passion. In 1951, he found his calling as the secretary of the Railway African Workers' Union, his eloquence flowing effortlessly in both IsiNdebele and English. His swift rise in prominence led to his election as the president of the Southern Rhodesian African National Congress.
Undeterred by the resistance imposed by white minority rule, Nkomo fearlessly championed the cause of his people. When the ANC faced a ban, he formed the National Democratic Party (NDP), assuming its presidency. In 1961, with the ban of the NDP, he established the Zimbabwe African Peoples Union (Zapu) and was duly elected as its president.
Ever convinced that white Rhodesians would never willingly embrace majority rule, Nkomo embarked on international voyages to seek support for an armed struggle against minority governance. Although Western nations turned a deaf ear to his appeals, the Soviet Union answered his call. The declaration of unilateral independence by Ian Smith in 1965 led to Nkomo's detainment for over a decade. Upon his release, he sought refuge in Zambia, where armed guerrillas were engaged in a fierce battle against British rule.
In 1979, Nkomo and other esteemed national leaders converged at Lancaster House in London to negotiate the independence of Zimbabwe.
Following this monumental event, he assumed the role of the country's Minister of Home Affairs and later ascended to the position of Vice President.
Who can forget his instrumental role that led to the signing of the Unity Accord of 1987 which gave birth to Zanu-PF?
As we reflect upon the extraordinary life of Joshua Nkomo, it is essential to delve deeper into the facets that shaped him into the revered figure he became. His unwavering dedication to the cause of African nationalism was rooted in his first-hand experiences of injustice and inequality.
Throughout his journey, Nkomo's resolute spirit and indomitable will remained unwavering, solidifying his place in history as a true champion of the people.
While Nkomo's activism and political acumen propelled him to the forefront of the struggle against white minority rule, it is crucial to acknowledge the personal sacrifices he made along the way. During his time in detention after Ian Smith's declaration of unilateral independence in 1965, Nkomo endured immense hardships and isolation. Yet, his unwavering determination and unwavering belief in the righteousness of the cause sustained him throughout those dark years.
Armed guerrilla fighters carried the torch of resistance against British rule from their Zambian base while Nkomo moved from country to country seeking international support for the liberation struggle. It was the Soviet Union that extended a helping hand after recognising the importance of Nkomo's cause.
The year 1979 marked a turning point in Zimbabwe's history, as Nkomo, alongside other visionary leaders, participated in the historic negotiations at Lancaster House in London. These negotiations paved the way for Zimbabwe's independence, and Nkomo played a pivotal role in shaping the future of the nation.
Taking on the mantle of Minister of Home Affairs and later ascending to the position of Vice-President, Nkomo remained committed to fostering a united and prosperous Zimbabwe for all its citizens.
Beyond his political achievements, Nkomo's legacy is also one of intellectual curiosity and personal growth. His unwavering pursuit of education, despite facing numerous challenges, is a testament to his thirst for knowledge and his understanding of the power it holds. Nkomo's academic accomplishments, including obtaining a diploma in Social Science and a Bachelor's degree in Economics and Social Science, showcased his commitment to equipping himself with the tools needed to lead his people effectively.
Father Zimbabwe's impact extended far beyond the political arena. His charisma, intellect and profound sense of justice resonated with people from all walks of life, making him a true embodiment of the aspirations and struggles of the Zimbabwean people. His towering statue, standing prominently in the heart of the City of Kings, serves as a symbol of his enduring legacy, inspiring generations to come to continue the fight for justice, equality and self-determination.
As we honour the memory of Joshua Nkomo, we recognise the immense sacrifices he made, the unwavering principles he upheld and the indelible mark he left on the pages of African history. He was a visionary, a leader, and a guiding light in the quest for liberation and independence.
Father Zimbabwe's legacy lives on, reminding us that the fight for a better future requires unwavering dedication, resilience, and the unwavering belief in the power of unity.
Source - The Chronicle