News / National
Mthuli Ncube gives CCC headaches in Cowdray Park
04 Jul 2023 at 07:03hrs |
Views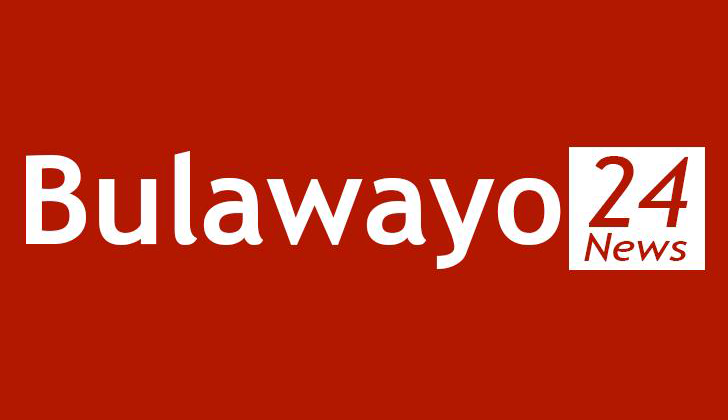 ZANU-PF's aspiring MP for Cowdray Park in Bulawayo, Professor Mthuli Ncube is fulfilling his promise of modernising the sprawling suburb and transforming it into a smart neighbourhood with the tarring of roads, among other projects, having started.
A section of the suburb known as Hlalani Kuhle/Garikai which has a poor road network, will soon have a smooth asphalt tarred road that will also lead to a state-of-the-art clinic that will soon be commissioned by President Mnangagwa.
Prof Ncube, who is also the Minister of Finance and Economic Development, intends to rehabilitate the road off Luveve road to Cowdray Park where a total of 12km is set to be resurfaced. So far about 3 kilometres of the road has been rehabilitated, exciting road users.
"This is what a people's representative is supposed to do. We are tired of the cliché and old type of politicians that just clamour for votes and then ignore the masses," said Mr Patrick Nxumalo, a local resident.
"This is historic. No politician has ever done this and we are proud to say that Prof Ncube is the man."
Prof Ncube said his vision to rehabilitate and develop the road network was driven by the desire to connect people of various neighbourhoods.
"We are not in a village and the people should be connected. We are part of an ecosystem and should not have trouble connecting and travelling," he said.
"The road that is being rehabilitated will stretch for 12 kilometres and lead to the clinic. It will also link other neighbourhoods, and this will ultimately see Cowdray Park attaining a city status in no time."
Not only has Prof Ncube been engrossed in the road projects, he has also drilled and equipped 30 boreholes.
The suburb is arguably the best in terms of internet connectivity, with Wi-Fi having been installed at strategic parts of the suburbs which include a police station, his house and three schools.
Prof Ncube who has vast experience in transforming communities and economies across Africa has implemented an array of projects that residents of the suburb are already benefitting from.
The projects include the electrification of parts of the suburb, road rehabilitation, borehole drilling, provision of Wi-Fi services, driving lessons and emergency response courses.
In the Hlalani Kuhle area where some houses do not have a proper sewer system, Prof Ncube has also chipped in, and soon homes will be connected to sewer.
Yesterday Prof Mthuli launched a youth innovation and vocational training programme targeting youths aged between 18 and 35 years.
"All those wishing to register for engineering courses that include ICT courses, which are in the communication sector like mobile networking antennas and signals, computers and devices and signal distribution may register under the youth projects that are being conducted at the Roman Catholic Church in Cowdray Park," he said.
Prof Ncube said some projects include digital engineering programmes such as digitisation in the form of Digital Terrestrial Television, Signal Reception and media production. Other projects include renewable energy and storage technologies.
"There are a number of innovative ideas the youth can be engaged in.
These are under the Second Republic's vision to see the youth being pro-actively engaged in transformational, innovative and scientific and modern ideologies," he said.
Cowdray Park has more than 75 000 residents, and is the second-largest suburb in the country after Budiriro in Harare.
Despite its rapid growth, Cowdray Park has been lagging behind in terms of development.
Youths that were registering for the projects proclaimed Prof Ncube as their candidate and promised him victory in the upcoming harmonised elections.
Miss Sibonakaliso Sibanda (20) said as youths they will vote for what they see and benefit from.
"Prof Ncube is our champion and without him Cowdray Park would remain a raggedy, dusty and poverty-stricken neighbourhood. He is promoting and pushing education, which is a basic need for all of us, and we will rally behind him and ensure he wins," she said.
Zanu-PF DCC1 youth affairs secretary for youth affairs Miss Rumbidzai Chidoma said had it not been for Prof Ncube's intervention, Cowdray Park would be backward.
"Ever since he made it known that he wanted to run for the National Assembly seat, we rallied behind him. He has made sure that the youth are catered for," she said.
"Several self-sustainable projects have been launched and many of us are working. So, we say yes to Professor Mthuli Ncube and his development strategies."
Source - The Chronicle