News / National
Nigerian billionaire's US$1 billion Zimbabwean mining deals stall
16 Jul 2023 at 13:54hrs |
Views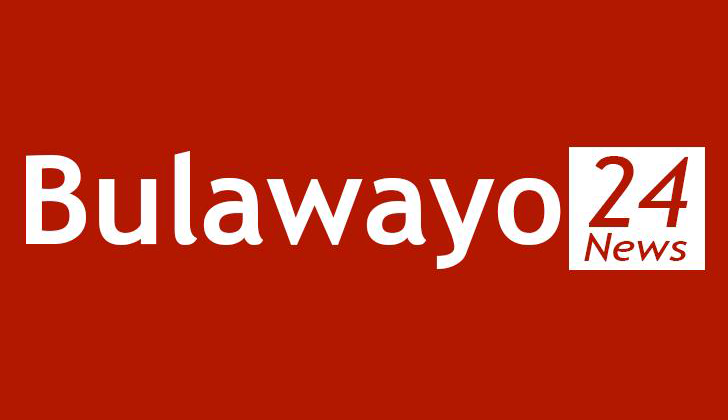 NIGERIAN oil and gas billionaire Benedict Peters' massive investment plans to shell out over US$1 billion into a local platinum mining project and more into lithium, iron ore, tin, gold and rare earth minerals are stalling amid panic in government circles over the deals which are part of President Emmerson Mnangagwa's re-election strategy, The NewsHawks has established.
This led to a crisis meeting on Friday last week between Peters and his Bravura Holdings Ltd country manager Clarkson Muzorewa and Mines ministry deputy minister Polite Kambamura and permanent secretary Pfungwa Kunaka.
Kambamura had said earlier this month government would meet Peters, the energy magnate, and his executives over delays on the platinum project.
Kambamura did not answer The NewsHawks question despite promising to do so. Muzorewa said he was not aware of the crisis meetings and referred queries to the Mines ministry.
"I'm driving now; send all your questions on WhatsApp and will answer them," Kambamura said.
Muzorewa said: "I'm not aware of any crisis meeting held, but ask the ministry."
Mnangagwa was involved in launching Pdters' US$1 billion platinum deal which is part of Mines minister Winston Chitando's strategic roadmap to the achieve a US$12 billion mining industry by 2023 — the year of crucial general elections.
Against a backdrop of poor performance on managing the economy and reforms, Mnangagwa is seeking re-election on 23 August amid dismal failure by Zanu-PF to fulfil its 2018 election manifesto promises.
The party has not yet produced its 2023 elections manifesto. Bravura was given a 3 000-hectare (7 400- acre) concession in Selous, Mhondoro-Ngezi area in Mashonaland West province about 75 kilometres southwest of Harare, in 2019.
According to the Ministry of Mines, Bravura is holding onto over 20 000 hectares of platinum, lithium, iron ore, gold and rare earth metal concessions across the country, but failing to develop them productively. Bravura is not making any meaningful progress on its projects worth over US$1 billion.
Sources said during the meeting on Friday last week government officials expressed serious concerns over lack of progress, saying Peters and his company had spent four years now without moving forward. In response, Peters and his team claimed they were not making progress on their projects because they needed more land to expand their concessions and production activities, although government is aware of the Nigerian tycoon's financial problems threatening his Zimbabwean operations.
Peters' Aiteo Eastern E&P Company Limited, a leading indigenous oil exploration firm founded in 2013, is embroiled in a mounting debt crisis.
According to recent disclosures by the Nigerian subsidiary of British multinational oil company Shell Plc and seven local banks, Peters' energy company owes a staggering US$2.6 billion in oil-related loans.
This figure represents an increase of US$910 million compared to US$1.7 billion owed when Shell Plc initially reported the debt. The creditors and Aiteo have been locked in a legal dispute since late 2019 when the lenders complained of the default.
The U$2.6 billion debt can be traced back to Aiteo's acquisition of a pipeline and operating interest in a highly valuable onshore oil block eight years ago.
Nigerian banks such as Zenith Bank Plc, Fidelity Bank Plc, and Guaranty Trust Bank Plc extended loans amounting to US$1.5 billion to support the acquisition, while Shell provided US$504 million in financing as the asset seller.
Since the initial loan agreement, Aiteo, Shell, and the Nigerian lenders have been embroiled in a protracted legal battle.
Aiteo has claimed it has already repaid US$1.2 billion and denies defaulting. However, creditors say its outstanding debt has reached approximately US$2.6 billion, including interest, fees, and penalties.
This led to emergency meetings between Peters and Zimbabwean officials amid fears the deals will collapse like the Russians' Great Dyke platinum investment.
After coming into Zimbabwe four years ago amid pomp and ceremony promising to invest US$1 billion into the Selous platinum project through Bravura, Peters is struggling to live up to his promises due to financial problems engulfing him back home.
As a result of the crisis, the Zimbabwean government summoned Peters and his country representative to the meeting last week. Government officials are comparing Peters' platinum project with Tharisa Plc's platinum investment through Karo Mining Holdings in the same Great Dyke region.
Karo Mining Holdings' US$4.2 billion platinum project on Zimbabwe's mineral-rich Great Dyke belt is regarded as a world-class platinum group metals asset which will have a profound impact on Mhondoro-Ngezi communities and surrounding areas, as well as the economy. The project is located approximately 80 kilometres southwest of Harare.
It covers 23 903ha on the Great Dyke. It is located south of the Zimplats Selous Metallurgical Plant and north of the Zimplats Ngezi operations. Karo Mining Holdings plc, which owns the project, is owned 70% by South Africa's Tharisa plc, while 30% equity is privately held by Leto Settlement Trust.
Tharisa plc is listed on the London Stock Exchange (LSE) and on the Johannesburg Stock Exchange, the largest bourse in Africa.
The LSE is the second-largest bourse in the world after the New York Stock Exchange, the biggest globally by market capitalisation.
The Karo platinum project is run by Karo Zimbabwe Holdings, which is owned 85% by Karo Mining Holdings plc and 15% by Generation Minerals, a government special purpose vehicle.
Zimbabwe is the second-largest producer of PGMs after South Africa. Russia is third.
The project has an initial life of 17 years with less than 10% of the 23 903ha mining area having been utilised to cover this production lifespan. Apart from platinum, Bravura also intends to explore mining lithium, gold, rare earth minerals and tin in Zimbabwe.
It's also seeking to mine cobalt in the Democratic Republic of Congo, copper in Zambia, gold in Ghana and iron ore in Guinea.
Namibia and Botswana could also be options for the company. However, Bravura seems to be now badly failing to implement its projects largely due to financial problems.
Peters' initial enthusiasm for the platinum mine development project in the Maflox Claims area of Selous is thus stalling, shortly before Mnangagwa's re-election bid. Bravura has failed to comply with regulatory requirements and fulfill its commitments to invest, leading to a shift in focus.
Instead, the oil and gas tycoon and company has discreetly turned his attention to what he thinks is a low-hanging fruit, a lithium deposit in Kamativi, a small mining town in Matabeleland North province.
A source said: "Peters and his company were also awarded the Kamativi lithium lump in Matabeleland North province. The asset was wanted by many investors and hotly contested. It contains lithium worth billions of dollars, and Peters and his company promised government that a dump processing plant would be built in February 2023, and production would start in July this year. They have missed the target and now say they will start production in February next year. We have visited the dump and all they have done is erect some incomplete fencing around the dump. Why should government not repossess the dump and allocate it to serious investors?"
These problems and lack of progress have put Peters' Zimbabwean projects in serious jeopardy.
Source - newshawks