News / National
Religion is new trump card ahead of Zimbabwe elections
02 Aug 2023 at 18:11hrs |
Views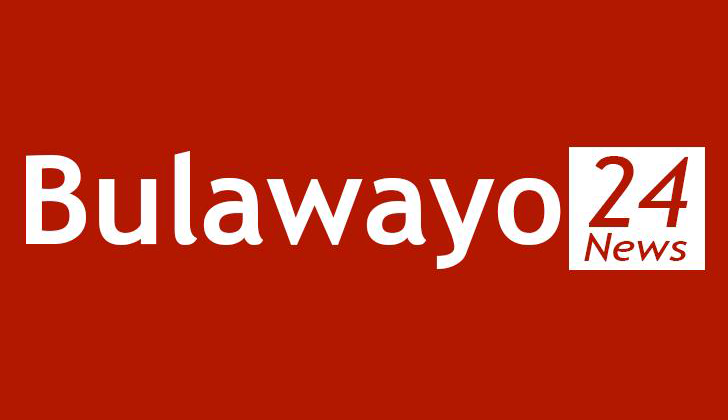 EVER wondered why President Emmerson Mnangagwa has, in one breath, donned apostolic sect robes, practised traditional African religion, on the other, and congregated with the charismatic Protestants — all in one month?
Yes it's election time and it's a numbers game, but there is more to it.
Forget the social media influencers and mushrooming Zanu-PF-affiliated groups such as Men4ED, Young Women4ED, and Journalists4ED whom critics say are making a beeline to the feeding trough under the guise of mobilising support for the Zanu-PF leader.
There is a driving force to reckon with, and Mnangagwa seems aware of it despite battling to restore economic buoyancy.
Although his critics have described him to a flip-flopper on matters of religion, latest figures from an opinion poll suggest that there could be a strong reason for his manoeuvres.
Here is the nub: Afrobarometer in its pre-election survey on Zimbabwe found out that 68% of Zimbabweans trust religious leaders more than any institution.
The study also found out that political leaders are generally rated poorly while traditional leaders are rated better than any other leaders, with a plurality approving or strongly approving their performance in the last year.
For those of the Christian faith, the belief that leaders are ordained by God is enough to somehow imbue politicians with a measure of respectability.
For those persuaded by traditional divination, Mnangagwa has been thrust into power by the gods.
During a yesteryear rebuke of a Masvingo traditional chief who had raised concern over high levels of corruption and impunity in the country, Vice-President Constantino Chiwenga addressed his boss as Munhumutapa: equating him to one of the most dominant empires in the country's pre-colonial history.
"We have one Munhumutapa (Mnangagwa), we have one leader and it is that leader we give respect. It is that leader we show the entire nation what respect is all about," Chiwenga said a few years back.
"This is Zimbabwe. I thought I should say this, I respect Munhumutapa and no one touches him as long as I live."
As Zimbabwe heads for elections on 23 August, dogma, instead of reason, seems to sway votes.
Religion has become the new trump card.
United Family International Church leader Emmanuel Makandiwa, whose congregation has about 60 000 followers, used a sermon to praise Mnangagwa.
Makandiwa said even if Mnangagwa "desists from campaigning", his works will speak for him and people should not criticise his administration.
German philosopher Karl Marx summed it well when he said: "Religion is the sigh of the oppressed creature, the heart of a heartless world, and the soul of soulless conditions. It is the opium of the people. The abolition of religion as the illusory happiness of the people is the demand for their real happiness."
The intersection of religion with Zimbabwean politics has been an area of interest for the academy. Christianity and politics play an important role in organising or polarising society.
Scholars say major problems often arise when the church becomes more "political" than spiritual or becomes silent on political matters affecting society.
Religion has been used for various purposes in Zimbabwean politics, such as clinging on to power, contesting power, rebuking leaders and silencing opponents.
Since the dislodging of the late former President Robert Mugabe in November 2017 and the role played by Catholic priest Father Fidelis Mukonori in convincing Mugabe to avoid bloodshed by resigning, the church has been under the spotlight in Zimbabwean politics.
For Mnangagwa, forget the perennial cat-and-mouse chases between health authorities desperate to promote immunisation programmes and some members of the Johane Masowe Apostolic Church who mistrust modern medicine. Numbers count in politics.
Identify with them by donning their robes, speaking their language and all roads lead to the ballot box.
An endorsement from the sect's leader is enough to woo votes notwithstanding the checkered human rights record associated with the church.
Mathew Mare, a columnist on The NewsHawks, has consistently been flagging human violations primarily targeting women at some apostolic sects.
Politicians like Mnangagwa seem to care less, as long as they bring votes.
While Mnangagwa has been frantically working on the political jigsaw puzzle, his main rival, Nelson Chamisa, has received the stick for investing so much trust on spirituality.
Under the hashtag
#GodIsInIt
, Chamisa has deployed a different strategy.
As leader of one of the most charismatic churches in Zimbabwe, Chamisa identifies with the Pentecostal gospel and trusts God to move mountains for him.
His party has sounded the alarm over biased coverage by public media, judicial capture and the prosecution of its activists.
As Zimbabwe appears upbeat ahead of the polls, it's not game over yet.
An overwhelming majority (85%), according to the Afrobarometer survey, say the government has performed badly/very badly in addressing what citizens mentioned as the most important problem: Unemployment (46%), management of the economy (35%), and infrastructure development (26%) top the list of citizens' development agenda (in election campaign).
Other issues that citizens want to see the election campaign to address are water supply (21%), corruption (20%) and education (17%).
"A majority(54%) are of the opinion that elections do not work well in ensuring that voters remove unrepresentative leaders," the survey established.
"A substantial plurality thinks that some irregularities are likely in the 2023 elections, with 49% fearing that the announced results will not reflect counted results."
The jury is out. Zimbabwe decides, in barely a month.
Source - NewsHawks