News / National
Landlord vs lodger: The battle continues
06 Aug 2023 at 08:19hrs |
Views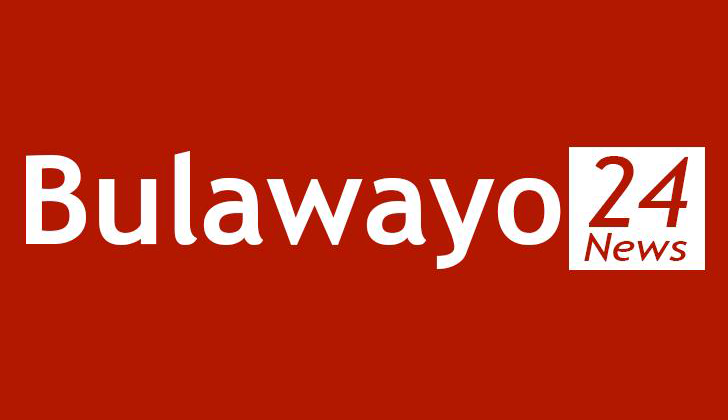 "LANDLORD fatally stabbed by lodger over rent!" screamed a newspaper headline.
In 2021, Prayer Banda (22) of Mbizo 18 in Kwekwe, was fatally stabbed by his lodger Victor Moyo (24), following a clash over rent.
According to a Zimbabwe Republic Police (ZRP) report, Banda arrived home in the early hours of the morning and force-opened Moyo's bedroom door and ordered him to vacate the room.
A misunderstanding ensued and Banda produced a knife in an attempt to stab Moyo.
In a sad twist, the landlord was overpowered, disarmed and stabbed by the same knife that he wanted to attack the lodger with.
Although it is unusual for lodgers and landlords to engage in serious disagreements that result in the loss of life or injury, there has always been a love-hate relationship between the two parties.
The significant number of complaints handled by the Residential Rent Board is testament to the cat-and-mouse relationship between most tenants and property owners.
Created under the Housing and Buildings Act, the board presides over disputes between landlords and lodgers.
"At least 483 disputes involving landlords and their lodgers have so far been brought before the board for arbitration," the Residential Rent Board told The Sunday Mail Society.
"These cases were reported in the Northern region (Mashonaland) only."
But the trend is said to be the same in other areas around the country. The board reckons landlords seeking to evict their tenants due to non-payment of rent is the major issue that is brought for arbitration. Other cases involve an impasse over rental reviews.
According to the Residential Rent Board, in most cases, landlords are advised to apply for ejectment certificates in order to evict tenants who fail to pay rent.
Ejectment certificates are also issued against lodgers who were served with the required notice period.
A cross-section of people interviewed by this paper highlighted some of the issues they believe sometimes make the landlord-lodger relationship a tricky affair.
Some lessees have been accused of being unhygienic and having a tendency of messing up toilets, corridors and bathrooms, as well as damaging property.
On the other hand, some property owners are said to be bullies, who set unreasonable conditions. Ultimately, some of the things that cause friction between the two parties are bizarre and, at the same time, hilarious.
Irrational
Annah Chirenje, a sales executive who resides in Harare's high-density suburb of Kuwadzana, at one point, had a tough time with an overbearing property owner.
"This landlord had his own '10 commandments'. Among those rules was one that prohibited lodgers from cooking beans, mazondo (cow heels) and guru (tripe).
"The house owner argued that these foods consumed a lot of electricity. What puzzled me was that the landlord occasionally cooked these foods," Chirenje said.
Rugare resident Farai Mbambo, who used to feel like a "prisoner", shared his traumatic experiences as a lodger.
"The landlord would lock the gate and main door as early as 7pm, only to unlock it around 6am the next day. Between 7pm and 6am, no one was allowed to leave the premises," he said.
Mbambo, who could not take it any longer, had a nasty fallout with the landlord when he came home "late" one evening.
"I was coming from a party late at night and the landlord refused to open the gate for me. Since I was a bit tipsy, I failed to contain myself and I ended up breaking the locks. I was given a notice to vacate the house there and then."
For Maureen (surname withheld), of Warren Park, her relationship with the house owner turned sour after she bought a car.
"I was summoned to the landlord's sitting room and was told in no uncertain terms that my days at this house were numbered. She told me that my new car would attract thieves to the house, hence I had to find alternative accommodation or park it elsewhere," she recalled.
Eventually, Maureen left the lodgings as she could now hardly have a normal conversation with the landlord.
In some instances, it is the issue of visitors that becomes the source of acrimony.
Some property owners limit or even do not allow guests for their lodgers. Also, visitors are at times given a number of days to stay at the house, and are required to leave afterwards.
Tragedy/Respect
Aaron Murenga (name changed), of Ruwa, had a torrid experience when his daughter passed away and the lessor flatly refused to have the funeral wake conducted at his house.
"I was stranded and had nowhere to go. Most of my relatives are in faraway places. People wanted to come and pay their last respects but the landlord refused to accommodate them at his house. I ended up taking the body from the funeral parlour and straight to the cemetery," Murenga said.
Some property owners demand unconditional access to lodgers' rooms, even during their absence.
Linda Musuki, of Hatcliff in Harare, recounted an ordeal she feels left her in serious debt.
"She had spare keys and each time I secured my room, going to work, the landlord would sneak into my room and steal groceries. I realised it a little bit later and by that time, I had borrowed a lot of money as I was always buying food," she said.
There are several other conditions that lessees are subjected to. Some are not allowed to host parties at the house while others are required to notify the landlord each time they acquire new household appliances such as stoves and television sets.
In some cases, a lodger's children are forbidden from playing with the landlord's.
Single men at times find themselves in a fix as they are forced to join the bathroom cleaning roaster. However, some are simply made to buy more than enough monthly supplies of detergents, floor polish and toilet paper, among other things. But landlords, at times, find themselves at the receiving end.
"I had the misfortune of having a noisy, violent and disruptive lodger who also was involved in criminal activities. Evicting him from my house was a nightmare. Since that experience, I never rented out my house again," recounted Nomalanga Siziba.
Relationships between landlords and lodgers are not, however, always frosty.
"My son married my former landlord's daughter and this came about as a result of the sound relationship that our families had. Our families lived as equals and respected each other," Peter Mugayo said.
Similarly, some enjoy cordial relationships.
"I treat my tenant as my own son. In fact, we have been living together for the past eight years. When he has a challenge, he confides in me. Likewise, I periodically ask for one or two favours. Our secret is mutual respect," said Simon Musengwa from Waterfalls.
Troubleshooting
Social commentator Dr Rebecca Chisamba attributed the fissures between most landlords and their lodgers to a lack of communication and mutual respect.
"We have landlords who treat their lodgers like kids. On the other hand, we have lodgers who believe they have the freedom to do whatever they want since they will be paying rent," Dr Chisamba said.
She urged the two parties to co-exist peacefully.
"I often hear landlords saying my lodger has done this and that. Landlords do not own lodgers. The two parties must live in peace and as stakeholders. It is important for them to respect each other," Dr Chisamba added.
Lease agreements, she said, are crucial in such a setup.
Disputes often arise when the landlord wishes to raise rent for the property, while the lodger feels the increase is too high.
Also, relations between the two parties become sour the moment a lodger is given a notice and an eviction order.
Pastor Pedzisai Chinwamurombe of the Glory in God Ministries reckons failure to implement simple biblical principles often causes friction.
"The Bible commands us to love our neighbours and these neighbours are also our lodgers and landlords. Respect is earned. If one respects a neighbour, one will also be respected," said the man of the cloth.
Accommodation agents are also creating problems.
Each time a property owner changes tenants, the more money they make through agent fees. Most of them currently charge at least 20 percent of the total rent paid by a new tenant they refer.
Naturally, they tend to promote friction as it benefits them at the end.
Landlords are equally accused of failing to pay back rental deposits. They always come up with all sorts of excuses to retain the deposit fee.
"A deposit fee is security for my property. It is obvious that lodgers vandalise property and rarely pay bills. I use that money to recover my costs," argued Marondera-based Mai Tofara.
These are some of the cases the Residential Rent Board is expected to arbitrate.
Based on the interviews this paper had with both lodgers and landlords, serious trouble usually starts when the lodger fails to pay rent on time.
Some of the property owners will employ unorthodox means as they try to get their rental income or evict the lodger. The tactics some of the aggrieved landlords employ against defaulting lodgers include bullying, withholding of certain services and even violence. Some landlords change the locks on their lodgers' doors when the latter are not around as a way of forcing them to leave.
Attitude
Psychologist Tadiwa Mugede believes there is need for a shift in mindset if harmony is to be achieved between the two parties.
"There is generally lack of trust between the lessee and the lessor, which is a result of negative conceptions. It helps to have a clear and positive mind when getting into such a setting so that rational decisions are made. It is possible for a tenant and landlord to enjoy cordial relations," she said.
The above scenarios show that, while renting out part of a home to a lodger might be an appealing idea for those seeking to increase their income, having a tenant can also be a source of distress.
Source - The Sunday Mail