News / National
Henry Olonga issues apology over false news of Streak's demise
29 Aug 2023 at 07:58hrs |
Views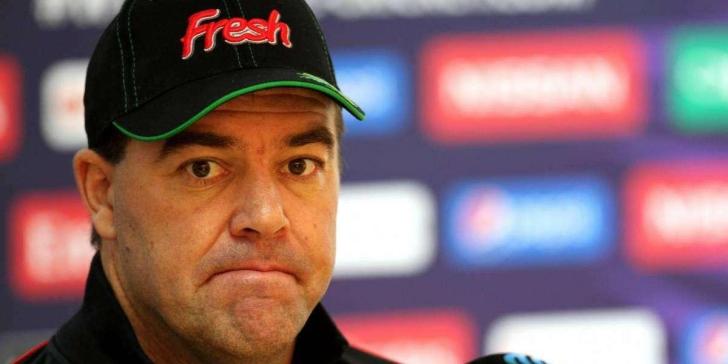 FORMER Zimbabwe fast-bowler Henry Olonga has issued a heartfelt apology over the false news that Heath Streak, his former long-time teammate-cum-friend who is battling cancer, had passed away.
Last week, Olonga posted on social media platforms that Streak had passed away, with the news spreading thick and fast.
But soon the clarification came that Streak hadn't passed away, with Olonga himself posting that the former Zimbabwe all-rounder is very much alive.
"In any case I was informed that Heath had taken a turn for the worse. We were encouraged to write kind words for his eulogy. So it appeared imminent. I will not go into too much detail how the mis-communication occurred but rest assured I heard the story first on Facebook like everyone else," wrote Olonga in his Facebook post.
"I did immediately text Heath and Nadine to verify. It was a while before they could respond as it was late at night. I texted a few close cricket colleagues who know the family well and they confirmed it was true. I did ask pointed questions to verify but they were convinced."
"After all I had only heard from Heath the day before so it seemed kind of sudden. But I truly was devastated as I genuinely believed he was gone. And all the emotion I felt I am sure those who encountered the story felt it too," he added.
Olonga further wrote he got a message from Streak later, asking him to 'reverse the decision'.
"Obviously I am extremely sorry that I took it as gospel. I then placed my own tributes which seemed to gather a lot of traction (amongst many tributes out there) only to get a text from Heath a few hours later in which he asked me to reverse the decision. (He has always had a great sense of humour)."
"I then had to back track and attempt to fix the error that unfortunately had gone global. But how can it get fixed easily in this day and age? So I retracted as best I could. I of course profusely apologised to the Streaks after the clanger. They did not need this." "In any case, I hope you understand the context now and again appreciate your forgiveness for my part in this unfortunate affair. I am very sad about it. It was extremely heartwarming to see how much love there is out there for our champion. Perhaps a silver lining," he added.
Source - NewZimbabwe