News / National
Mnangagwa blows US$1m on inauguration
11 Sep 2023 at 06:30hrs |
Views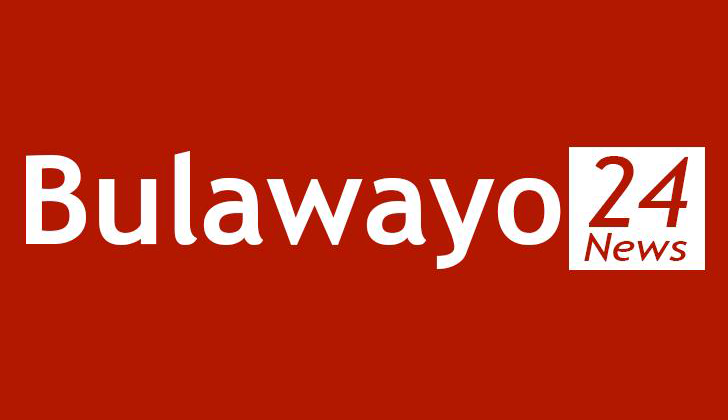 PRESIDENT Emmerson Mnangagwa's government reportedly blew more than US$1 million for his inauguration in Harare last week as he continues to flaunt the extravagance which characterised his nationwide re-election crusade ahead of the August 23 and 24 harmonised elections.
The South African ruling party African National Congress (ANC) described the inauguration at the National Sports Stadium as one of the best inaugurations in the world.
Mnangagwa was declared winner in a presidential race, whose results are being contested by the main opposition Citizens Coalition for Change (CCC), which has since launched a region and continent-wide diplomatic offensive to reverse the results, describing the elections as a "gigantic fraud" riddled with several irregularities.
It is also calling for a re-run of the presidential poll.
However, Mnangagwa was on Monday last week sworn at an event largely snubbed by his Southern African Development Community colleagues except for Presidents Filipe Nyusi of Mozambique, Cyril Ramaphosa of South Africa and Felix Tshisekedi of the Democratic Republic of Congo.
Government deployed hundreds of buses across Zimbabwe to ferry Zanu-PF supporters to the venue, where party regalia and fried chicken and chips were dished out like confetti at the stadium entrances.
A fried chicken and chips suppliers' invoice seen by NewsDay before the inauguration indicated that 120 000 chicken and chips sets were ordered, which could have cost upwards of US$3,50 each, giving a total cost of US$42 000, excluding the thousands of cool drinks also dished out at the stadium.
Some of the major highlights during the inauguration were musicians who were hired for an undisclosed fee to entertain the guests, among them Jah Prayzah (born Mukudzei Mukombe).
The Zimbabwe national team played against Namibia's national team and walked away with US$50 000 and US$25 000 as winners and losers, respectively.
After his inauguration at the National Sports Stadium, Mnangagwa and his wife invited guests to a special dinner at the Glamis Arena later in the evening, where attendance was strictly by invite.
The venue was under tight security and one of those rare moments Mnangagwa appeared at an evening event.
According to the invitation cards, Mnangagwa and wife invited the guests to thank them for supporting them.
Mnangagwa was accompanied by his two deputies Constantino Chiwenga and Kembo Mohadi.
The trio gave brief addresses of less than 10 minutes, each leaving most of the time for dining.
Zanu-PF bigwigs and several MPs took to the dance floor to celebrate Mnangagwa's win.
Guests were served with expensive wine and food, with sources claiming that the country's First Couple could have blown over US$1 million.
Addressing journalists in the capital ANC secretary-general Fikile Mbalula said the inauguration was the best he had ever witnessed.
"This was an epic inauguration, one that has never been seen before," he said.
However, presidential spokesperson George Charamba yesterday rubbished claims that the money spent for the inauguration surpassed the US$1m mark.
"I am not one of the political analysts, I can't be seen commenting on such issues," he said.
Information, Publicity and Broadcasting Services secretary Ndavaningi Mangwana, however, said the budget was nowhere near US$1 million.
"It's not true. The budget was not near that. Inaugurations happen all over the world and President Emmerson Mnangagwa was inaugurated like any other national leader out there. The inauguration had to happen at all costs," he said.
Zanu-PF acting director for information Farai Marapira accused Mnangagwa's detractors of wanting to paint a negative picture of the ruling party leader.
"That is the problem with so-called activists. The idea is just to paint a negative picture of President Emmerson Mnangagwa. They don't want to focus on togetherness, but they want to divide the nation," he said
Political analyst Rejoice Ngwenya, however, said it was in the culture of the Zanu-PF-led government to flaunt its wealth.
"I am not surprised on how Mnangagwa flaunted cash on his inauguration, but this is taxpayers money," he said.
Political observer Tendai Reuben Mbofana accused Mnangagwa's government of being heartless and insensitive.
"It's now typical of our leaders to spend money in that manner. They could have used that money for other things. We do not have ambulances, schools do not have books.
"Look at President Mnangagwa's sons, they are driving expensive cars, but look at the poverty that we have in the country," he said.
Flaunting of cash is not new in Zanu-PF, with the party having used millions of US dollars for Mnangagwa's star rallies across the country ahead of last month's polls.
At the star rallies, supporters were spoiled with chicken and chips, drinks and purified water, while they also received party regalia, seed and bread.
Zanu-PF reportedly used close to US$10 million during the rallies.
The party bought top-of-the-range vehicles for its 210 candidates in the parliamentary elections, while similar vehicles were distributed to affiliates such as the infamous Forever Associates Zimbabwe (FAZ) and Heritage Trust.
FAZ, which reportedly has strong ties to the Central Intelligence Organisation, was at the forefront of Mnangagwa's campaign and was well oiled.
In July this year, Pedzisai "Scott" Sakupwanya, a Zanu-PF candidate for Mabvuku and gold trader, was accused of splashing more than US$1m to bring to the country retired American former world welterweight boxing champion Floyd Mayweather Jr in his bid to land the Mabvuku seat.
On July 13, 2023, Mayweather landed in Zimbabwe and was entertained in Harare's Mabvuku high-density.
Mayweather's booking fee for an appearance, according to sources, varies from US$500 000 to US$749 000 before additional costs.
Sakupwanya, however, lost the seat to CCC candidate Febion Kufahakutizwe.
Another Zanu-PF high-spender, Mthuli Ncube, also used his vast wealth to instal free WiFi hotspots in Cowdray Park constituency where he rehabilitated roads, but lost the seat to CCC's Pashor Sibanda.
Source - newsday