News / National
Edd Branson's Brokerage strengthens Fencorp Global's #ChooseTanzania Initiative
15 Sep 2023 at 14:09hrs |
Views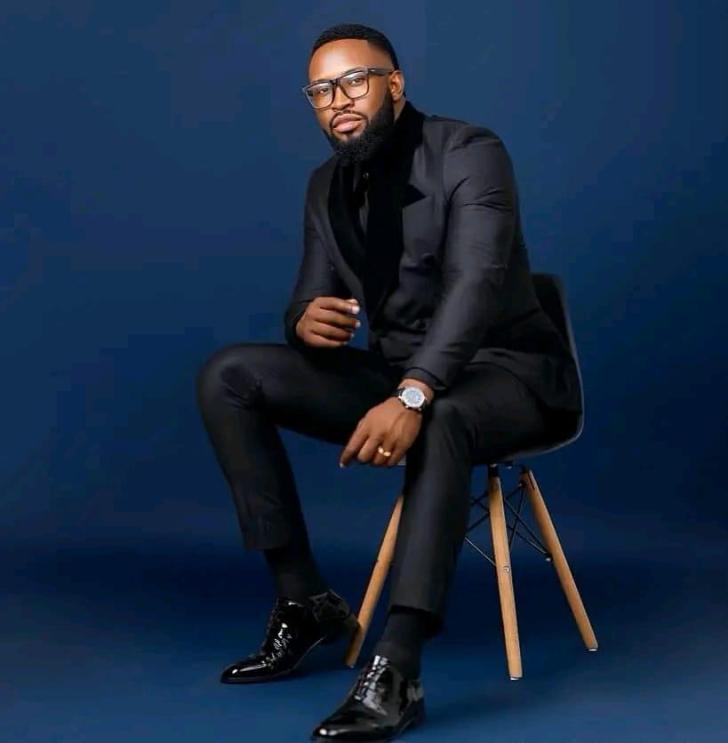 In the fulfillment of his pivotal role as Africa Tourism Promotion Ambassador, Ambassador Edd Branson has masterfully orchestrated a groundbreaking accord between Fencorp Global and key luminaries within Tanzania's esteemed media sphere. This collaboration bears the noble aim of exalting Tanzania's stature as a paramount domain for investment and tourism endeavors, brought to life through the unveiling of the illustrious
#ChooseTanzania
campaign.
Fencorp Global, an illustrious global investment establishment of repute, has astutely discerned the prodigious potential inherent within Tanzania's burgeoning economy and the resplendent tapestry of its tourism offerings. This discernment has led to a strategic alliance with eminent media entities, including but not limited to, David Richard Media and Jamii Forums. The formation of this strategic alliance has been meticulously calculated to not only allure domestic and international investors but to simultaneously incubate the burgeoning tapestry of Tanzanian tourism.
Ambassador Branson, who has garnered acclaim for his unwavering support and vigorous promotion of African tourism, played a pivotal role in the facilitation of this collaborative symphony. His consummate expertise and diplomatic acumen have been instrumental in forging mutually beneficial partnerships that are poised to magnify the campaign's reach and resounding impact.
The
#ChooseTanzania
campaign has been meticulously designed to harness a plethora of marketing strategies, adroitly maneuvering across both conventional and digital channels to effectively articulate Tanzania's unique value propositions. Fencorp Global, leveraging the diverse media platforms provided by David Richard Media and Jamii Forums, aims to unveil Tanzania's investment vistas, its opulent cultural heritage, and its unparalleled natural splendor.
David Richard articulated, "Tanzania, an entity widely hailed as the East African gem, boasts an astonishing array of tourist paradises. From the majestic peaks of Mount Kilimanjaro and the iconic expanses of Serengeti National Park to the idyllic beaches of Zanzibar, the nation epitomizes an exquisite amalgamation of wildlife, landscapes, and cultural richness. Furthermore, Tanzania has emerged as an alluring investment epicenter, with an array of sectors including agribusiness, mining, manufacturing, and renewable energy contributing to its vibrant economic tapestry."
The President of Miss Tourism Tanzania expounded further, stating, "Through the conduit of this campaign, Fencorp Global endeavors to kindle interest and bolster confidence in Tanzania's investment potential, with the ultimate aspiration of enticing new commercial enterprises, engendering employment opportunities, and nurturing socio-economic progress. Simultaneously, the promotion of the nation's tourism treasures will catalyze an upswing in visitor numbers and contribute substantively to the upliftment of local communities."
With the collaborative might of Fencorp Global, Ambassador Edd Branson, David Richard Media, Jamii Forums, and other esteemed stakeholders, the
#ChooseTanzania
campaign is poised to elevate Tanzania to the global podium as the quintessential destination for both investment and tourism pursuits.
As the campaign gathers momentum, it is anticipated that it will captivate worldwide attention, beckoning forth individuals and enterprises with an appetite for untapped markets and untold opportunities. The collective endeavors of these august entities bespeak their unshakeable faith in Tanzania's latent potential and their unwavering commitment to the realization of the nation's economic and tourism aspirations.
Ambassador Edd Branson's instrumental role in uniting the formidable forces of Fencorp Global, David Richard Media, Jamii Forums, and other illustrious entities for the
#ChooseTanzania
campaign marks a momentous stride towards the nation's impending growth. This harmonious partnership eloquently showcases Tanzania's distinctive allure, both as a veritable cornucopia of tourism treasures and a fertile ground for prudent investment. The collective endeavors of these entities are poised to etch an enduring legacy in the annals of Tanzanian history, securing its standing as the preeminent destination for investment and tourism.
Source - Byo24News