News / National
Chinamasa has no plans to kill Hichilema
15 Sep 2023 at 22:06hrs |
Views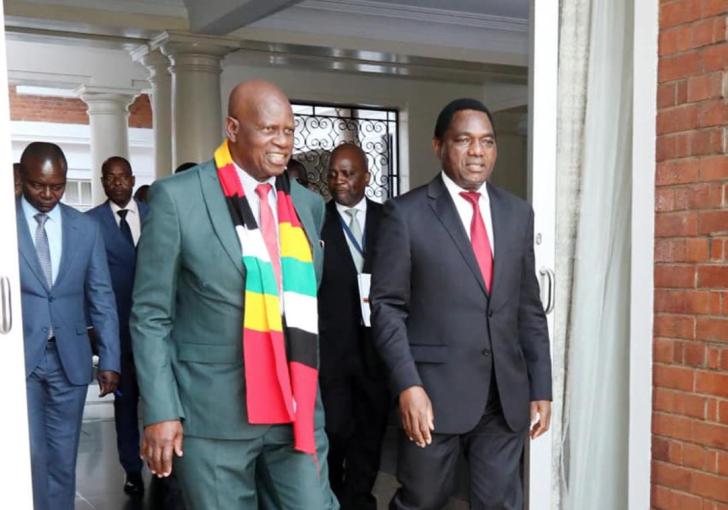 Patrick Chinamasa, Zanu-PF's Secretary for Legal Affairs, has firmly refuted allegations made by Elisha Matamba, a Zambian Provincial Minister for the Copperbelt. Matamba claimed that Chinamasa confessed to involvement in the death of Zambia's third President, Levy Mwanawasa, and was plotting against the current President, Hakainde Hichilema.
Addressing a gathering of protesters in Ndola on Monday, Matamba received a petition from them, alleging that Rutendo Matinyanyire, a Zanu-PF supporter, and Chinamasa were threatening the life of President Hichilema. Additionally, they asserted that Chinamasa had admitted his role in the demise of former President Mwanawasa.
Matamba pledged to deliver the petition to the Southern African Development Community (SADC), the African Union (AU), and the United Nations (UN). He stated, "I have received the petitions on the threats on the life of President Hichilema by Chinamasa and Rutendo Matinyanyire. I will deliver your petition to the Ministry of Foreign Affairs so that it can be taken to SADC, AU, and UN. Chinamasa has confessed that he killed President Mwanawasa and is now planning to tamper with the life of President Hichilema," he said.
However, on Friday, Chinamasa categorically denied these allegations, labeling them as "false, malicious, and highly defamatory." He also stated that he had no association with or knowledge of Matinyarare. Chinamasa clarified:
a) He did not cause the death of former Zambian President Levy Mwanawasa.
b) He did not admit to involvement in Mwanawasa's death.
c) He has no connection with Rutendo Matinyarare and has never met this individual.
d) He has no intentions to harm Zambian President Hakainde Hichilema.
Chinamasa acknowledged the close historical ties between Zimbabwe and Zambia, highlighting Zambia's significant role in Zimbabwe's liberation struggle. He expressed Zimbabwe's gratitude for Zambia's support and emphasized that Zimbabweans held no ill will towards Zambia or its citizens. Chinamasa urged both nations to protect their strong relationship from being tarnished by external provocations.
The diplomatic tensions between Zimbabwe and Zambia began the previous month when the SADC Election Observer Mission, led by former Zambian Vice President Nevers Mumba, criticized Zimbabwe's general election, in which President Emmerson Mnangagwa emerged victorious. Opposition leader Nelson Chamisa, an ally of President Hichilema, contested the results and called for fresh elections supervised by SADC.
International observers highlighted irregularities in the election, including late ballot deliveries, voter intimidation, and interference by Zanu-PF-associated entities. This led to a dispute between the two countries, with Mumba, appointed by Hichilema as the head of SADC, being labeled a Western puppet. Mumba subsequently submitted the final election report to the SADC Troika for further consideration.
Source - Nehanda Radio