News / National
Zimbabwe urged to cut sugar imports to avert collapse of local industry'
19 Sep 2023 at 10:24hrs |
Views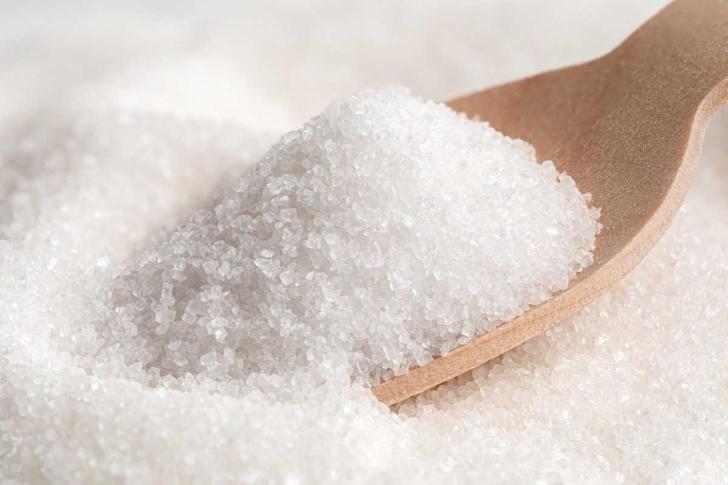 To safeguard local producers grappling with declining sales, it is advisable to halt sugar imports into Zimbabwe. Concerns have arisen that by March of next year, the country could find itself burdened with nearly 100,000 tonnes of domestically-produced sugar due to sluggish local demand. Zimbabwe has transformed into a destination for lower-quality sugar from neighboring nations after the government opened the doors to imports and eliminated import duties on essential commodities, aiming to shield local consumers from soaring prices earlier in the year during a period marked by market manipulation, including sugar hoarding.
However, the industry now contends that these issues have been resolved, and since the retail prices of locally-milled sugar and imports are roughly equivalent, the necessity for imports to stabilize local prices no longer exists.
Nevertheless, the retail price of imported sugar, primarily originating from Zambia, Malawi, and Mozambique, mirrors that of domestically-produced sugar, processed by Tongaat Hulett Zimbabwe at Triangle and Hippo Valley estates. The inundation of the local market with cheap imports has placed immense strain on the local sugar industry, imperiling the viability of over 1,300 indigenous commercial sugarcane farmers who benefited from the land reform program.
Furthermore, this poses a severe threat to the financial health of Zimbabwe's solitary sugar miller, Tongaat, which operates sugar mills at Triangle and Hippo Valley, providing employment to nearly 20,000 contract and permanent workers. Cane farmer associations and industry officials have raised concerns about the continued influx of inexpensive imports, urging authorities to intervene before the local sugar industry collapses.
Signs of distress in the local sugar industry have already manifested, with Tongaat recently postponing payments for cane deliveries made in August by farmers and other stakeholders, citing a financial squeeze brought about by sluggish local sugar sales due to stiff competition from low-priced imports.
The price of locally-produced sugar cannot be further reduced without incurring substantial losses, given the high production costs. In a communication to farmers, Tongaat expressed difficulties in raising sufficient funds to compensate for August's cane deliveries due to the depressed local sugar sales, leaving farmers facing an uncertain future. Concerns persist that the situation may deteriorate as the year progresses, prompting urgent calls for government intervention.
In a report to Zimbabwe Sugar Sales (ZSS) board members dated September 11th, the company's general manager, Ms. Tracey Mutaviri, painted a bleak picture of local sugar sales. She warned, "As a result of depressed local sales, stock has been building up, and if the current trend persists to March 2024, stocks will potentially close at 94,000 tonnes by March 31, 2024, which will be 64,000 tonnes more than the planned closing stock of 30,000 tonnes. A high closing stock will delay closure of the 2023/24 season and continue to pose liquidity challenges for both MCP and farmers as cash will be tied in stocks for a longer period."
Saul Chin'anga, spokesperson for the Zimbabwe Sugarcane Development Association, expressed dismay that while the rationale behind sugar imports was to stabilize local prices, it was now shocking that both imported and local sugar were priced similarly. He further noted that from a health perspective, local consumers were consuming unfortified cheap imported sugar.
Chin'anga questioned why Zimbabwe was importing sugar, allowing foreign companies to generate much-needed foreign currency locally when the country produced enough sugar for domestic consumption and even exported to niche markets like the United States, earning valuable foreign currency.
He emphasized, "The country currently produces enough sugar for domestic consumption and for exports. There is therefore no need for imports from a supply side of things. Currently the country has large stocks of sugar in warehouses. When local sugar sales do not move, farmers are impacted in that they get paid for their sugar on the basis of cash received price (CRP). When payment is delayed, or sales don't move, farmers struggle to maintain the sugarcane fields, sowing seeds of a decline in production in subsequent seasons thereby affecting the aggregate national sugar output."
With sugarcane being a 13-month crop, the repercussions of the current imports will be felt in the coming years when the country may struggle to produce sufficient sugar. These imports pose a significant threat to the survival of sugarcane farmers in the Lowveld and the sugar industry in general. Therefore, authorities are urged to promptly review the issue of imports.
Chin'anga concluded that since the prices of unfortified imported sugar and locally-produced sugar had converged, achieving price stability, imports should be discontinued. Zimbabwe has consistently produced an average of 400,000 tonnes of sugar annually against an annual consumption of 300,000 tonnes, resulting in an export surplus of about 100,000 tonnes.
Nonetheless, the country's two sugar mills at Hippo Valley and Triangle possess a combined milling capacity of 630,000 tonnes annually, necessitating an increase in sugarcane production to optimize their operations. Projects like the Kilimanjaro Sugar Cane Project, funded by banks and Tongaat to the tune of US$40 million, were designed to boost sugar production, expand the industry, create more jobs, and generate more foreign currency in alignment with Vision 2030.
A decline in sugarcane output will hinder growth plans for the industry, potentially causing severe ripple effects throughout the economy.
Source - The Herald