News / National
Murdered artisanal miner's body 'demanding' its missing body parts at mortuary
21 Sep 2023 at 06:10hrs |
Views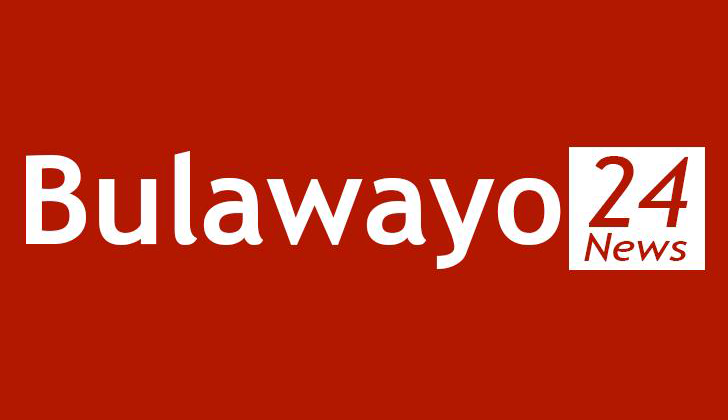 FROM spending nine days dumped outside a house at the Muchechetere homestead in Zhombe East, the remains of Munyaradzi Dube (31) who was allegedly murdered for ritual purposes, are now reportedly "making funny noises" at Kwekwe District Hospital mortuary.
Munyaradzi, a Gokwe-based artisanal miner who was allegedly murdered at Zhombe Business Centre popularly known as Kwa-Juwere under Chief Samambwa in Zhombe East, before his body was dumped in a mine shaft, is allegedly "refusing to be buried".
He is allegedly "demanding" his missing body parts back.
His body which was found with a missing tongue, a left eye, and some hair from the back of the head, is now kept at Kwekwe District Hospital mortuary where it was taken by the police from Muchechetere homestead where his family had dumped it.
At his homestead in Vhurumu village, under Chief Njelele in Gokwe South, his family had dug a grave preparing for his burial. The burial has been postponed as the Muchechetere and the Dube families are still to find each other.
Chief Njelele yesterday said he received a phone call from the police who had asked him to arrange a meeting between the Muchechetere and the Dube families.
He said there were reports that Munyaradzi was making some mysterious sounds at Kwekwe District Hospital mortuary.
"I was called by the police who are saying we must solve this matter as soon as possible by engaging the two families and tomorrow, (today) we are meeting at Empress Mine turn-off shops for dialogue," said Chief Njelele.
"The police are saying they understand that some issues need to be solved using traditional methods. So Chief Samambwa will also be there."
Munyaradzi's uncle, Mr David Dube told reporters that his nephew is "fighting his own war."
Mr Dube chronicled events that led to Munyaradzi's death at the hands of alleged artisanal miners in a suspected ritual killing.
According to Mr Dube, the deceased is from Chidoma under Chief Njelele and was an artisanal miner. He was allegedly murdered three weeks ago in Zhombe.
Mr Dube said after the alleged murder, his body was thrown into a disused mine shaft.
"He was murdered in Zhombe where he was doing artisanal mining by two artisanal miners from Zhombe. Police recovered his body from a disused mine and took it to hospital for postmortem,' he said.
"It was discovered that his tongue was missing including his left eye and some hair at the back of the head."
Mr Dube said after the postmortem, the deceased's friend allegedly went into a trance and started behaving like Munyaradzi as they were taking the remains to Gokwe for burial.
"As we were heading to Gokwe for burial, Munyaradzi's friend got into a trance and started behaving like Munyaradzi. He was forbidding us from taking his remains to Gokwe for burial without his missing body parts," he said.
Mr Dube said the family then fled their home before they went to Zhombe Police Station to make a report.
He said Munyaradzi through his friend also demanded that they tie a live animal and put it in water in a disused mine shaft as part of the rituals.
"Unfortunately we could not do this ritual because the Muchechetere family refused to entertain us, they ran away and we were left with no option but to dump the body at their homestead," said Mr Dube.
After Munyaradzi's friend went to his home area, he said the Muchechetere family tried to move the coffin from their homestead.
"A voice was then heard coming from the coffin saying that he was at the right place and wanted some rituals to be done so that his assailants would confess on their own. My nephew was born in 1992 and unfortunately, his mother died after his birth," said Mr Dube.
"We also didn't meet his father. The voice said his remains had been cut and taken to a night club, a butchery, a mining claim, and a grinding mill at Zhombe Business Centre.
"The voice said once the water from the shaft where his body was dumped had been collected and sprinkled at the shops, the people behind his murder would confess on their own."
Mr Dube said they were still shocked and now waiting for the police to conduct their investigations.
Tatenda Muchechetere, one of the artisanal miners accused of being behind the murder of Munyaradzi said he was innocent.
Mr Dana Muchechetere, uncle to Tatenda said they were willing to engage the Dube family to resolve the matter.
"They came and dumped the body when there was no one at home. We feel we are being falsely accused and we are willing to consult prophets and traditional healers together with Munyaradzi's family to get to the bottom of this," he said.
Chief Samambwa said the community is still in shock.
"The young man was murdered and we are not sure of who killed him. What we gathered is that his family is from the Chief Njelele area in Gokwe," he said.
"His family went and dumped his coffin at a homestead here in Zhombe. They are alleging that they were directed to the homestead by a voice coming from the grave."
Chief Samambwa said the coffin was at Muchechetere homestead for nine days before police removed it last Thursday and took it to Kwekwe District Hospital mortuary.
National police spokesperson Assistant Commissioner Paul Nyathi confirmed the matter.
"I can confirm that there is a murder case that happened in Zhombe involving some alleged artisanal miner. On Friday, our officers went there and removed the body from a homestead in Zhombe and took it to Kwekwe District Hospital mortuary and investigations are underway," he said.
Source - The Chronicle