News / National
Mnangagwa says re-election credible
21 Sep 2023 at 20:47hrs |
Views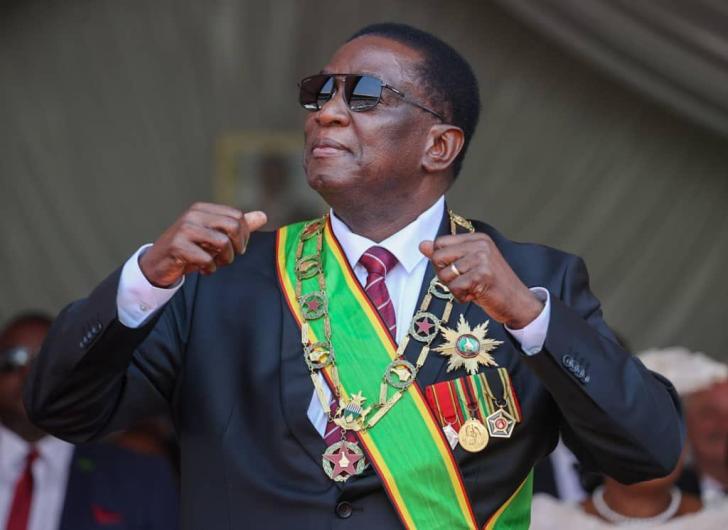 During his address at the ongoing UN General Assembly in New York, President Emmerson Mnangagwa asserted that his recent re-election, which took place last month, was the result of a "credible" election. He conveyed to world leaders that his administration had established "good governance" and achieved "unprecedented development" in Zimbabwe.
However, domestically, Mnangagwa has faced criticism for suppressing free election campaigns and curtailing basic freedoms. Regional and international poll observer groups overseeing Zimbabwe's controversial plebiscite have raised concerns about the legitimacy of his recent re-election, labeling it as fraudulent.
Nevertheless, President Mnangagwa maintained that the election was conducted freely and fairly, stating, "Zimbabwe continues to strengthen its commitment to democracy, constitutionalism, good governance, and the rule of law, as evidenced by the 2023 harmonized general elections. I am pleased to note that our nation experienced peace throughout the entire electoral process, both before and after our elections, which were free, fair, transparent, and credible."
In line with the customary stance of Zimbabwean leaders at UN summits, Mnangagwa called for the removal of sanctions imposed on the country by Western nations at the beginning of the century. He argued that these sanctions were originally designed to undermine the sovereign will of the Zimbabwean people. He also claimed that these measures had not hindered Zimbabwe's utilization of its domestic resources to achieve "unprecedented development and economic success."
Mnangagwa asserted, "We have achieved significant milestones in terms of development and economic success. Over the past three years, our nation has boasted the fastest-growing economy in the Southern African region. Furthermore, we are focused on eradicating poverty and enhancing the quality of life for our citizens, particularly those in rural areas."
Despite these claims of economic progress, a significant majority of Zimbabweans continue to grapple with basic necessities such as regular meals. The country faces persistent power outages, and the formerly self-sufficient working class has been compelled to explore additional, often demeaning, income-generating avenues to supplement meager wages.
Source - zimlive