News / National
Kasukuwere's citrus farm destroyed by fire
26 Sep 2023 at 17:40hrs |
Views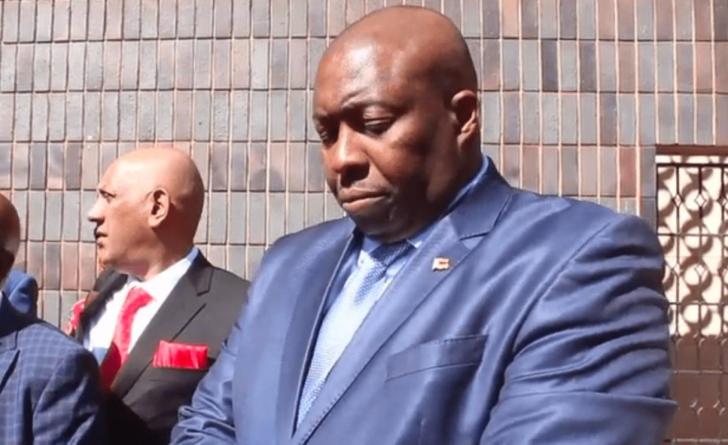 A fire has ravaged an unspecified area of citrus crops on Concorpia Farm in Mazowe, which is owned by Saviour Kasukuwere, a former Cabinet minister who has been in self-imposed exile. Kasukuwere had expressed his intention to run for the presidency in the recently concluded 2023 harmonized elections. The cause of the fire remains unknown.
Saviour Kasukuwere, the former Minister of Local Government who has been residing in South Africa since the 2017 coup that ousted the late President Robert Mugabe, made a public statement on Tuesday regarding the destruction at his disputed property.
September 26, 2023
In his statement, Kasukuwere said, "Troubles never seem to end: A massive fire has decimated my valuable citrus plantation at Concorpia Farm, Mazowe. Despite numerous legal efforts to remove the trespasser, the Zimbabwe Republic Police (ZRP) has thus far declined to enforce a High Court order. At this point, we are still trying to determine the motives behind this deliberate act of arson."
In March 2020, the affected farm was occupied by Ephanos Mudzimunyi, the chairman of the Mazowe district war veterans, who laid claim to 130 hectares of the land. Mudzimunyi asserted that he had been granted the land by the late Perrance Shiri, who was the Minister of Lands, Agriculture, Water, and Rural Resettlement at the time.
Media reports indicated that the farm's invasion led the Reserve Bank of Zimbabwe (RBZ) to deny the citrus producer an export license. Additionally, Kasukuwere mentioned in the past that the illegal takeover of the farm had thwarted a $5 million investment agreement with a Dubai-based entrepreneur.
Source - NewZimbabwe