News / National
Namibia's Swartbooi describes Mnangagwa as a 'puppet of the Zimbabwean military'
28 Sep 2023 at 07:43hrs |
Views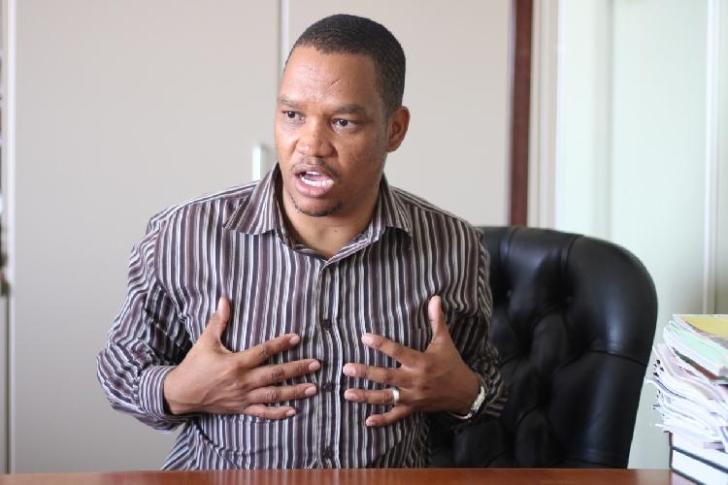 Namibian opposition leader Bernadus Swartbooi has strongly criticized President Emmerson Mnangagwa, describing him as a "puppet of the Zimbabwean military."
Swartbooi launched a scathing attack on the Southern African Development Community (SADC) for its continued failure to address Zimbabwe's actions both domestically and within the region.
During a media conference in Namibia, the leader of the Landless People's Movement accused SADC of failing to censure Zimbabwean authorities who verbally abused the bloc's own election observers following a report denouncing Zimbabwe's August election as fraudulent.
Swartbooi highlighted instances where SADC remained silent on Zimbabwe's actions, including the military coup in November 2017 that led to the ousting of former President Robert Mugabe and Mnangagwa's appointment as president. He criticized SADC for not suspending or condemning Zimbabwe for the coup.
Swartbooi also condemned SADC for welcoming Mnangagwa into the bloc, even though he characterized Mnangagwa's re-election as "fraudulent and corrupt" and criticized Namibian President Hage Geingob for congratulating Mnangagwa on his poll victory.
He pointed out that SADC had been pressured by the Zimbabwean government to disband the SADC Tribunal after a white Zimbabwean commercial farmer successfully appealed a Zimbabwean Supreme Court ruling related to land seizures.
Swartbooi accused SADC leaders of turning a blind eye to election rigging and violence in Zimbabwe, even when prominent opposition figures like Morgan Tsvangirai were in opposition.
He criticized SADC for discrediting itself by sending election observers whose findings were ignored in favor of supporting Zanu-PF, Zimbabwe's ruling party.
Swartbooi voiced support for calls to establish a transitional authority in Zimbabwe and called for the expulsion of Zimbabwe's ambassador to Namibia in response to alleged election rigging.
Overall, Swartbooi's comments reflect his strong criticism of SADC's handling of Zimbabwean affairs and his concerns about a lack of accountability for irregularities and violence in the country.
Source - zimlive