News / National
Somaliland ignites global investment spark with Fencorp Global partnership
28 Sep 2023 at 14:20hrs |
Views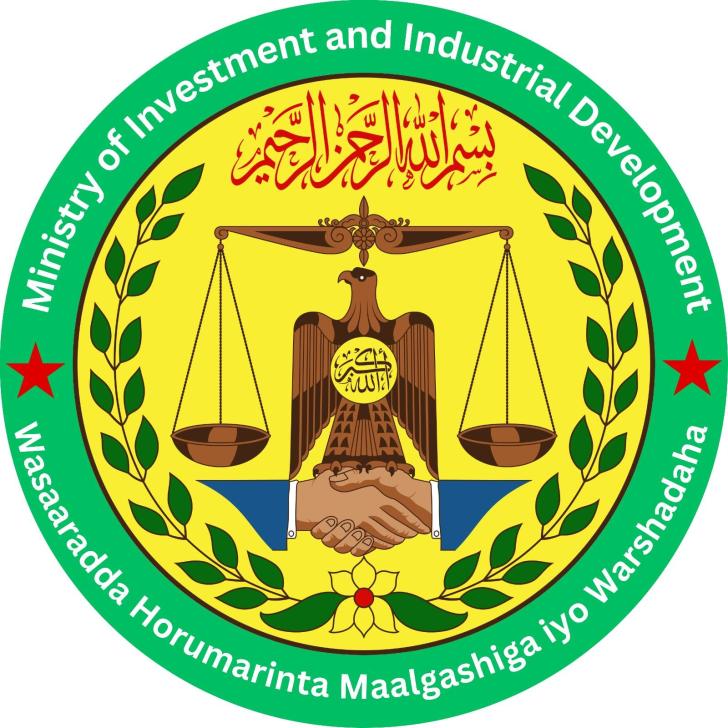 In a remarkable strategic maneuver aimed at luring foreign investment, the Ministry of Investment and Industrial Development in Somaliland has orchestrated a pivotal rendezvous with the prestigious Fencorp Global. This dynamic collaboration pact, ceremoniously underwritten by none other than the illustrious Ambassador Edd Branson, endeavors to champion and beckon investment into the illustrious realm of Somaliland.
In an unprecedented accord, this veritable partnership endows Fencorp Global, a revered titan in the international investment sphere, with the privilege to inclusively usher investors into the multifaceted landscape of Somaliland. The domains of mining, energy, tourism, banking, and agriculture shall all partake in this grand alliance, poised to unlock the hitherto untapped potential of Somaliland and court foreign capital to propel the region's economic ascent.
Ambassador Edd Branson, a luminary of unparalleled stature, renowned for his fervent dedication to catalyzing investment in burgeoning markets, has bestowed his imprimatur upon this enterprise. His unparalleled acumen and an expansive network shall undoubtedly serve as the linchpin, seamlessly connecting prospective investors with the opulent opportunities that beckon within the heart of Somaliland.
The Ministry of Investment and Industrial Development in Somaliland brims with an optimism that borders on the effervescent, emphasizing its unwavering resolve to fashion an investment milieu of unsurpassed allure. This epoch-making alliance is envisaged as a harbinger, destined to summon innovative projects and erudition that shall galvanize diverse sectors of the economy and engender gainful employment for the local denizens.

Mohammed Saeed, the Director General of Investment and Industrial Development in Somaliland, exultantly declared, "We are elated to forge this symbiosis with the venerable Fencorp Global and Ambassador Edd Branson. Their erudition and global outreach shall function as the cornerstone, attracting the much-craved investment to our cherished homeland. Somaliland proffers an expansive tapestry of investment prospects, and our steadfast commitment is to nurture a hospitable ecosystem wherein foreign investors may flourish and, in turn, invigorate our economic surge."
Fencorp Global, an eminent citadel in the investment realm, boasting an illustrious track record of facilitating international investments, exudes boundless enthusiasm for this vanguard partnership. A spokesperson from Fencorp Global effused, "We are privileged to join hands with the Ministry of Investment and Industrial Development in Somaliland, with profound gratitude for Ambassador Edd Branson's esteemed patronage. We ardently believe that Somaliland unfolds an exceptional tableau of investment potential, and we stand resolute in harnessing our global nexus to allure investors who are poised to craft the destiny of this promising nation."
This tripartite covenant between the Ministry of Investment and Industrial Development in Somaliland, the eminent Fencorp Global, and the aegis of Ambassador Edd Branson is poised to herald an epoch of fresh investment prospects and catapult economic growth in Somaliland. By showcasing the nation's prodigious promise and molding a conducive milieu for foreign investors, Somaliland aspires to harness this synergy to realize its farsighted developmental aspirations and elevate the quality of life for its cherished citizenry.
Source - Byo24News