News / National
Joseph Kalimbwe blasts Hichilema's government...later deletes tweet
01 Oct 2023 at 15:46hrs |
Views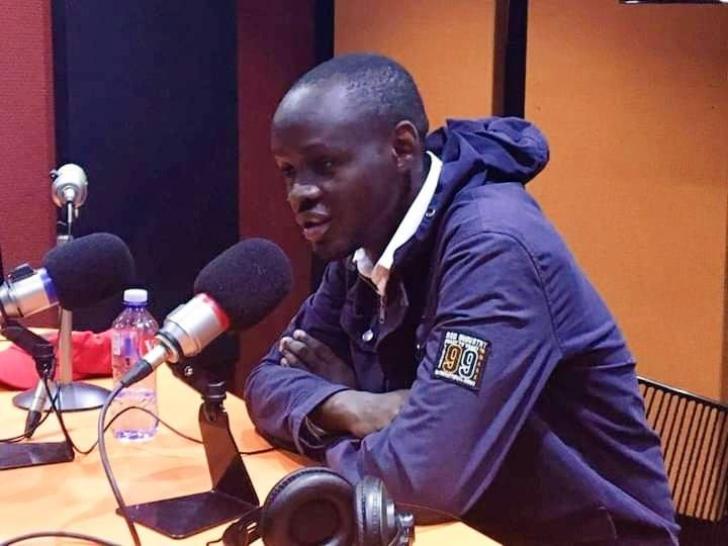 A now-deleted tweet by Joseph Kalimbwe, the spokesperson for Zambia's ruling United Party for National Development (UPND), has shed light on growing dissatisfaction with President Hakainde Hichilema's leadership. Kalimbwe's tweet, which was removed shortly after its posting, revealed significant concerns within the UPND regarding the president's performance and his administration's disconnect from the grassroots.
In his initial tweet, Kalimbwe expressed, "Crisscrossing Zambia, some people don't even want to hear the name Hichilema - it's sad. They feel the elites have forgotten them. Our leader needs to get to the ground & hear what his people are saying about their lives; otherwise, this social media is very deceptive."
This tweet exposes the sentiment of a significant portion of Zambia's population who believe they are being ignored by the current administration amidst pressing economic and social challenges. Despite President Hichilema's promises of economic reform and development,many citizens are becoming increasingly disillusioned.

Joseph Kalimbwe's call for President Hichilema to reconnect with the grassroots amplifies the growing feeling that their concerns have fallen on deaf ears. The persistent "elites vs. grassroots" divide in Zambian politics is now exacerbated by doubts about Hichilema's leadership.
The decision to delete the tweet has raised eyebrows and intensified the existing speculation. Many wonder if internal party pressure or concerns about damaging the government's image prompted Kalimbwe to retract the statement. Critics argue that the removal of the tweet reflects an attempt to suppress dissenting voices within the UPND and to maintain a façade of unity.
Critics of President Hichilema have seized upon this incident to fuel the narrative that his administration is failing to deliver on its promises. They argue that the deletion of the tweet only reinforces the perception that the president is unwilling to engage with criticism or address the grievances of ordinary Zambians.
As discussions surrounding Joseph Kalimbwe's tweet continue to unfold, it remains to be seen how President Hichilema and his administration will respond to the mounting concerns. The call for greater grassroots engagement underscores the importance of a responsive and inclusive government, particularly during a period of economic and social uncertainty. Kalimbwe's decision to delete the tweet has further deepened the skepticism surrounding President Hichilema's leadership, leaving many wondering about the true state of affairs within the UPND and the government.
Source - Byo24News