News / National
'Mnangagwa will be dragged to an election rerun kicking and screaming'
02 Oct 2023 at 09:20hrs |
Views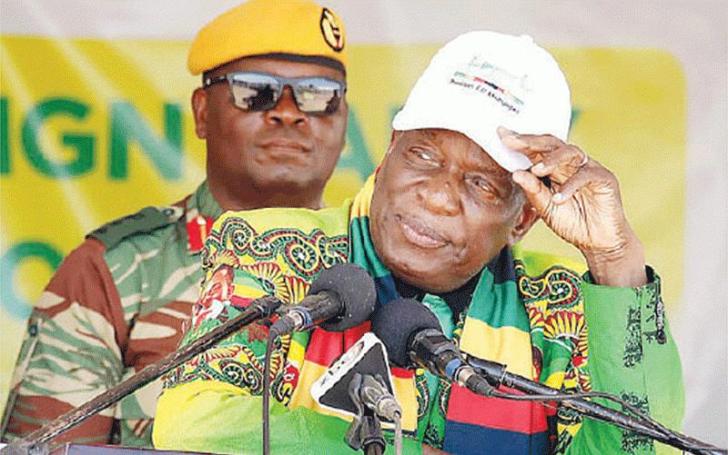 The opposition Citizen Coalition for Change (CCC) has announced that Zimbabwe is on the verge of holding another election under the supervision of a transitional authority led by SADC (Southern African Development Community) and managed by an impartial and professional electoral body. This development comes in the wake of the widespread condemnation of the August general election by regional and international electoral observer missions, including SADC, AU (African Union), EU (European Union), Commonwealth, and the Carter Center, as revealed in their preliminary reports.
The opposition has characterized the previous elections as a "massive fraud" and has been steadfast in its demand for a rerun, despite dismissive reactions from the ruling party, Zanu-PF, and its associated groups.
In a statement shared on X, CCC spokesperson Promise Mkwananzi asserted, "Mnangagwa will be compelled to participate in a new, transparent, and fair election reluctantly. A fresh election is inevitable, and we should employ every peaceful and democratic means available to bring about these elections. This fresh election is not subject to Mr. Mnangagwa's desires; it is a decision made collectively by all stakeholders in Zimbabwe and the broader region."
Mkwananzi emphasized that CCC had already rejected the election results, stating, "President Nelson Chamisa and his chief election agent did not endorse those fraudulent results." He further noted that Chamisa had expressed the view that the current governance arrangement is unlawful and illegitimate, and peaceful methods would be employed to ensure a rerun.
He elaborated on CCC's strategy, saying, "Our primary focus is on organizing and mobilizing for a new election, which will necessitate the establishment of a transitional authority overseen by SADC and the appointment of a new, impartial, and professional body to replace @ZECzim (Zimbabwe Electoral Commission)."
Last week, the Minister of War Veterans Affairs, Chris Mutsvangwa, cautioned against Western interference with SADC and labeled Zambian President Hakainde Hichilema as a puppet. Zanu-PF launched an aggressive campaign against Hichilema and Zambia after the former Vice President and head of the SADC Election Observation Mission (EOM), Nevers Mumba, reported flaws in the election.
SADC has responded to the attacks on election observers by stating that they undermine the credibility of the regional organization.
Source - newzimbabwe