News / National
TEARS FROM PRISON: Job Sikhala exposes 'alleged' CCC betrayal
02 Oct 2023 at 13:06hrs |
Views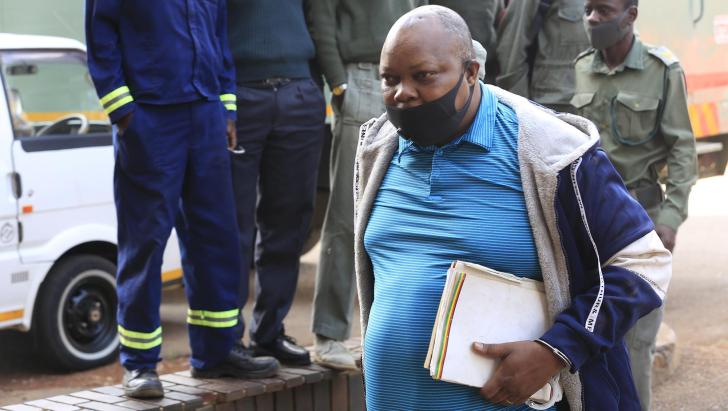 In a shocking turn of events, former Zengeza West legislator and prominent member of the Citizens' Coalition for Change (CCC), Job Sikhala, has voiced his profound discontent over what he perceives as betrayal by some members of his own party. Sikhala, who has been in custody for over a year, sent a heartfelt letter from Chikurubi Maximum Security Prison, where he is detained, highlighting his disillusionment with certain CCC comrades.
Sikhala's arrest on June 14 last year, under allegations of inciting violence, has kept him behind bars for an extended period. Throughout this time, he claims to have witnessed a stark contrast in the behavior of his party members, one that he finds deeply troubling.
"I write to all of you after my almost 16 months of incarceration in the Hitlerian concentration camp of Chikurubi Maximum Security Prison. I am under political persecution by the regime in Zimbabwe," Sikhala began, expressing his belief that his detention is politically motivated. "I did not commit any crime. I am not a criminal, I will never be one, and no one will create one out of me. I am a political prisoner, persecuted for being an opponent to the regime."
The disillusionment evident in Sikhala's letter extends to the way he perceives some CCC members' behavior. He accuses them of exhibiting double standards in their support for his release. "Prison, a place intended to be a punishment, became the most valuable college for me. It became the place I discovered and understood myself and many things. It is the place I was able to think, discover, and reflect on many things, including my relations with certain persons, who during daylight behave like angels, but are profound witches at night," Sikhala lamented.
Drawing parallels with historical figures, Sikhala referenced former South African politician Mangosuthu Gatsha Buthelezi, who allegedly portrayed a facade of support for Nelson Mandela's release while privately undermining the cause. "Like Mangosuthu Gatsha Buthelezi, who portrayed Nelson Mandela as a friend and publicly called for his release, but behind the scenes condemned the Release Mandela Campaign as a gimmick and privately warned the apartheid military establishment that Mandela was the most dangerous threat to national security and national stability and that it would be irresponsible to let him out."
Sikhala further cited the example of former Rhodesia-Zimbabwe prime minister Reverend Abel Muzorewa, suggesting that some of his friends within the CCC have worked against his release. "Pretending to be holding an anointed sceptre, roaming around the four corners of Zimbabwe, from east to west, from the south to the north, he was publicly denouncing the incarceration of the nationalist leaders, but privately he was telling the Rhodesian kingpin, Ian Douglas Smith, not to dare release Joshua Nkomo, Robert Mugabe, and other nationalist leaders as they were terrorists and a danger to national security."
Sikhala's disheartening account of his time in detention has stirred a wave of discussions within Zimbabwe's opposition landscape.
Source - Byo24News/ News Hawks