News / National
Mugabe to face a united MDC - report
18 Feb 2013 at 04:20hrs |
Views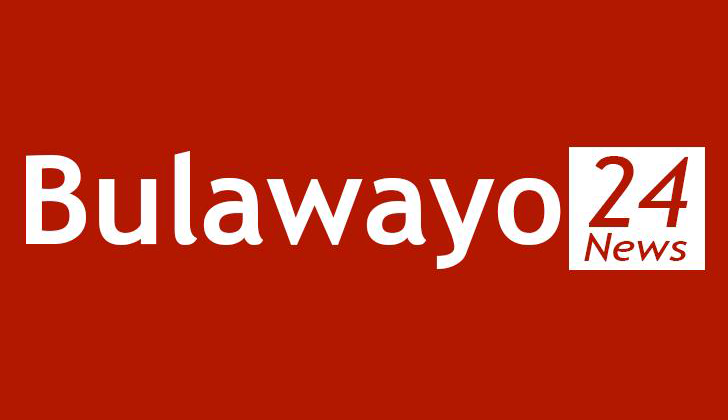 PRESIDENT Robert Mugabe is preparing to face a united Movement for Democratic Change (MDC) in forthcoming elections - despite seemingly unbridgeable differences between the leaders of the former opposition movement, his spokesman said.
George Charamba used his weekly column in the state-run Herald newspaper last Saturday to warn Mugabe's Zanu-PF party that the reunification of the splintered MDC – divided since 2005 – is imminent.
Prime Minister Morgan Tsvangirai leads the biggest faction in terms of parliamentary representation, while Industry Minister Welshman Ncube heads a break-away party which is tipped to do well particularly in Matabeleland and parts of the Midlands.
Political analysts warn that a divided MDC could hand electoral victory to Zanu-PF – particularly in closely-fought contests.
But despite strong denials by Ncube on Sunday, Charamba claims that a combination of factors – mainly financial – has meant that the two MDC factions will come together.
"Zanu-PF should brace itself for a battle that pits it against the reunited MDC factions. That is coming, and the sooner the revolutionary party gears itself up for that, the better for the cause of all nationalists," Charamba said, writing under his pen name, Nathaniel Manheru.
He added: "Zanu-PF must get away from the mistaken notion of hoping to benefit from, or beat Tsvangirai on the strength of a divided vote in Matabeleland. That will not happen. Ncube, who could have divided that vote, is now set to deliver it to Tsvangirai, hoping for an improvement on 2008 [election results]."
Tsvangirai narrowly missed out of an outright victory in 2008 after leading the first round with 47.9 percent of the vote to Mugabe's 43.2 percent – triggering a run-off which was discredited by political violence.
Independent candidate Simba Makoni, with the support of Ncube's MDC, polled 8.3 percent which if added to Tsvangirai's haul would have been enough to push him over the 50.1 percent as required by the constitution.
Charamba claims the MDC factions are under pressure from their foreign financiers to forge a coalition, and Mugabe is now working on the assumption that this will happen.
He claims Nordic countries have been bankrolling Ncube's very visible campaign in Matabeleland to strengthen his hand, while Tsvangirai's traditional American and British allies are holding back financial support to soften him to open talks for a durable coalition with Ncube after failed negotiations in 2008.
"This is one matter where Europe and America have come together, less to unite the natives, more to improve hopes for ousting or qualifying the Zanu-PF win, a party whose formidable position electorally is now widely acknowledged," Charamba wrote.
"Discount the puny efforts of Kenya's midget politicians. I notice the media think [Prime Minister] Raila Odinga has something to do with the search for the reunion of the formations. Kenya is a mere venue; the real impetus is coming, will come, from elsewhere."
Charamba says it is likely Ncube will become Tsvangirai's deputy under the arrangement "which means MDC-T bumping off [Thokozani] Khupe, herself Ncube's bete noire".
Despite what appears to be jitters over the possible reunification of the MDC factions, Charamba insists Zanu-PF can neutralise the challenge which is not a "forbidding prospect".
"The reunion of the two factions merely recreates the original MDC of 1999," he opines. "Ncube's faction is nothing more than MDC politics gone tribal, while Tsvangirai's faction retains the original MDC white patent."
He ended his column with a warning to Zanu-PF: "... the party must be united and focused, not this nonsense we have witnessed lately in Manicaland. Or the so-called succession-related divisions. After all, is it not a fact that without electoral success there can't be any succession?"
MDC-T secretary general Tendai Biti, involved in the failed 2008 negotiations for a reunification, has spoken of his desire for an electoral pact with the Ncube-led MDC – which would however not be a total reunification.
But Ncube, who has become an outspoken critic of Tsvangirai's leadership style since the 2005 split, said there was no prospect for a pact with Tsvangirai in any form.
"There is greater likelihood of Charamba getting pregnant than of the reunification of the MDC and the MDC-T whether before or after the elections," Ncube said when asked for his response to Nathaniel Manheru's claims.
Tsvangirai says elections will likely be held in July, but Zanu-PF strategists say Mugabe will – in March – issue a proclamation which will announce elections for late May.
Mugabe, speaking in Masvingo on Friday, said Zimbabweans should brace for general elections "in which I will beat (Morgan) Tsvangirai and others hands down."
Source - news