News / National
Mugabe orders police to arrest political violence perpetrators
27 Feb 2013 at 04:40hrs |
Views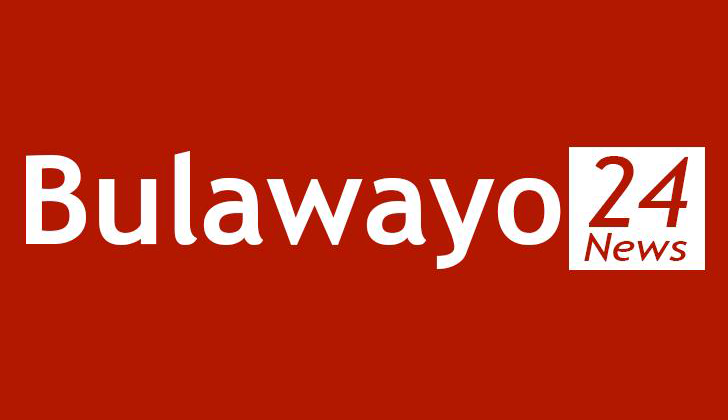 President Mugabe has instructed police to arrest all perpetrators of political violence regardless of their social standing.
Presidential spokesperson Mr George Charamba yesterday said the President said he was concerned with the emergence of violence in some parts of Zimbabwe including the recent murder of a 12-year-old Headlands boy, Christpower Maisiri.
"The President told the Commissioner General of the Police (Augustine Chihuri) that police must account for all cases of politically motivated violence regardless of the status of those involved," Mr Charamba said.
There have been reports of isolated cases of political skirmishes in Mashonaland West province and the recent death of Christpower in Headlands, Manicaland.
The Headlands boy died in an inferno that gutted a grass-thatched hut he was sleeping in with his siblings.
The others who survived the fire are James (17), Munashe (15) and Panashe (11) and their sister Tinotenda (9) Maisiri.
Mr Charamba said President Mugabe was deeply concerned with the cases of violence adding the country did not tolerate such practices.
MDC-T officials had rushed to conclude that Zanu-PF supporters were responsible for the fatal fire in Headlands.
Mr Charamba said President Mugabe had received a preliminary report on Christpower's death from Comm Gen Chihuri during their routine meeting.
Comm Gen Chihuri told the President that the police were still investigating the matter to determine the cause of the inferno.
Mr Charamba said President Mugabe said the police should be allowed to investigate these cases and others reported in some parts of Zimbabwe without interference.
"The President said he does not tolerate violence as the country prepares for the referendum. He warned parties and some individuals against drawing easy conclusions to incidents of violence ahead of police investigations," he said.
Mr Charamba said the people should realise that the situation was more complex on the ground and warned against drawing conclusions.
He said the President had noted the inter and intra party disturbances adding that all cases needed to be investigated and perpetrators brought to book.
"The President said it does not always follow that whoever was responsible for violence was sent by a political party. Some people perpetrate violence without being sent by anyone," he said.
Meanwhile, Zanu-PF dismissed as baseless, offensive and malicious allegations by the MDC-T that the party was responsible for the untimely death of Christpower.
Police have also summoned forensic scientists to ascertain the cause of the fire.
Party spokesperson Rugare Gumbo said Zanu-PF was confident that police investigations would reveal the truth of the matter.
"Our members in the said constituency have all confirmed they had nothing to do with this unfortunate incident. If anything, we have received reports of the existence of a cordial relationship between our supporters and Mr Maisiri's family.
"Police are now investigating the matter and we are confident they will get to the bottom of it as timeously and as diligently as possible because it is in the public interest that they do so," he said.
Gumbo said Zanu-PF did not condone violence as evidenced by President Mugabe's relentless call for tolerance.
"We have no reason to believe that our members would so openly defy his genuine efforts to make sure we have a peaceful referendum as well as free and fair elections. The sad truth is that the MDC-T relies on violence as a campaign strategy.
"We believe that this particular incident, like several others before it, was staged to try and put Zimbabwe on the international spotlight with a view to discrediting what is now an imminent and inevitable Zanu-PF victory in the coming elections," he said.
Gumbo said the MDC-T was concocting stories because it was scared of losing elections.
"It is a well known fact, as confirmed by the three independent opinion polls so far released, that the MDC-T has lost considerable support and that it has no real prospect of winning in the forthcoming elections," he said.
Police yesterday said the cause of the fire which killed Christpower was still unknown.
Deputy chief police spokesperson Chief Superintendent Oliver Mandipaka said the boy and his brothers were sleeping in a grass thatched hut when the incident occurred.
He said at around 11pm, James was awakened by the flames and woke up the other siblings.
Munashe escaped unhurt while James reportedly rescued Tinotenda and Panashe.
"At the time James tried to rescue Christpower, the roof had collapsed. The boy was burnt to death," Chief Supt Mandipaka said.
He said Shepherd Maisiri phoned police at Inyati Police Post at around 2.20am the following day.
The police from Inyati attended the scene, according to Chief Supt Mandipaka.
In the house there were four bags of ammonium nitrate fertilizer, four scotch cart tyres, two tubes, one bicycle, clothes and blankets, a mattress, Maisiri's passport, eight birth certificates, textbooks and tobacco chemicals.
"There is a high possibility that the bags of fertilizers and tobacco chemicals could have exploded during the burning process but we are still investigating the case.
"We have since summoned our forensic scientists to attend the scene to establish the cause of the fire."
Chief Supt Mandipaka said there was no need for speculation as police were investigating the matter.
"It would be premature for us as police to say it was politically motivated violence in the absence of concrete evidence that we can have at our disposal after thorough investigations."
He said investigations had also revealed that Maisiri made two reports in 2008, one for malicious damage to property (CR 10/9/08) and another one for stock theft (CR 61/9/08).
There were, however, media reports that his house was burnt nine times.
The reports claimed that he had reported the cases to the police.
Christpower's body was taken to Rusape General Hospital mortuary for post mortem.
MDC-T spokesperson Mr Douglas Mwonzora was quoted blaming the incident on Zanu-PF.
The 12-year-old boy is expected to be buried tomorrow.
Legislators also denounced political violence reported across Zimbabwe yesterday saying police should act decisively as the country heads towards a referendum and elections.
Making contributions towards the Presidential speech during the official opening of Parliament last year, the legislators called for peace.
Mwenezi East MP Kudakwashe Bhasikiti (Zanu-PF) said violence, whether intra or inter party, ought to be condemned.
"Intra-party violence should get the same condemnation with inter-party violence. We don't expect to see it," he said.
Zvishavane-Runde MP Larry Mavhima (Zanu-PF) said violence destroyed the fabric of society.
He urged Finance Minister Tendai Biti to adequately fund the Zimbabwe Republic Police so that it swiftly responds to reports of violence.
Glen Norah MP Mr Gift Dzirutwe (MDC-T) said the President and other principals to the Global Political Agreement spoke passionately against political violence yet people were not taking heed.
"Can we say this is gross indiscipline?" asked Mr Dzirutwe.
Several legislators also denounced the assault of Hurungwe East MP, Sarah Mahoka (Zanu-PF) in Mashonaland West on Friday last week. They said violence should never be used to settle political scores.
Source - TC