News / National
MP bonks 14, sires 4 kids with party supporters
04 May 2013 at 06:33hrs |
Views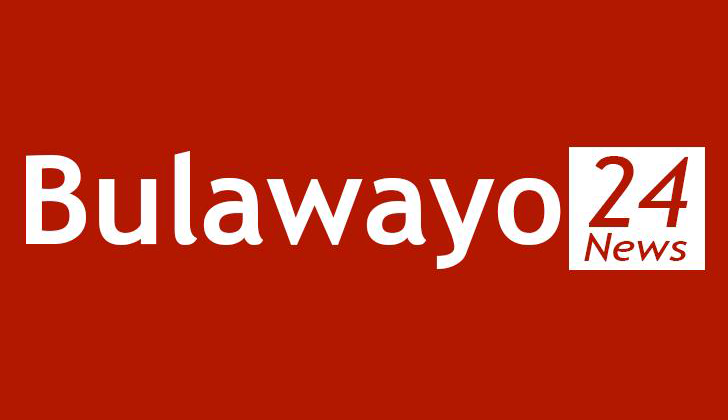 MEMBER of Parliament for Makoni South Mr Pishai Muchauraya is alleged to have slept with 14 MDC supporters, siring four children.
The Manica Post is in possession of the list of women Mr Muchauraya is alleged to have dated as well as their wards. Mr Muchauraya denied the allegations on Wednesday.
Mr Muchauraya, who is facing stiff challenge from Mr Geoff Nyarota in Makoni South, argued that he has had a frosty relationship with a clique in the party that was plotting his ouster.
"What they are saying is nonsense. It is malicious. I do not sleep around with women from my constituency. I do not sleep around. Look at me, do I look sick? Do I look unwell? Do I? As you look at me, what are you seeing?" said Mr Muchauraya.
The Manica Post contacted Mary Makaure, Stella Gambiza and Peggy Bvirakare ' who the legislator was accused of sleeping around with, but they denied the claims.
Bvirakare denied having an affair with the legislator.
"He is often here, but strictly on party business. He is free to conduct rallies here? I do not know about what you are saying? Do not bother me," she said before cutting the phone.
Makaure also denied having an affair with Mr Muchauraya.
"It's all rumours. There is nothing between us. Who is telling you all this and what is their intention? What do they want to achieve? I know him as my MP and to say that we are an item is an exaggeration. Of course I have a young child, but he is not the father. He has never proposed to me, and I do not know where this is all coming from. I think its politics at play," she said.
Gambiza said there was nothing between her and the legislator.
"It is not fair, tofambirepi. He is the man of the people in this ward and they could be misinterpreting it," said Gambiza.
However, a party supporter and her daughter in Ward 27, a teacher at Mutungagore Secondary School (with whom he has a child), another party supporter in Ward 33 and a bottle store operator at Rukweza Business Centre could not be contacted as their contact details could not be ascertained.
Mr Muchauraya's sexual escapades reportedly nearly ruined two families in the constituency as he allegedly dated two married supporters in Mahere Resettlement (Ward 27) as well as another woman whose husband stays in Botswana. The women could also not be contacted for a comment.
Mr Muchauraya is also alleged to have had sexual relationships with a woman and daughter (names withheld) who stay in Ward 30. He allegedly sired a baby with the latter.
MDC-T sources told The Manica Post that the legislators' sexual shenanigans with the Ward 30 family resulted in him being summoned to a traditional court.
He allegedly refused to turn up, accusing the headman of being a Zanu-PF cadre.
MDC-T spokesperson, Mr Douglas Mwonzora, said his party had not received such reports.
"We have absolutely no idea of that and we do not think it is true. It is malicious. We do not want to speculate. As a party, we do not follow people's romantic affairs, as this is not in the interests of the party," said Mr Mwonzora.
Mr Muchauraya accused his political enemies in the "faction-ridden party" for using such straight-up lies to mudsling him.
"Who are the complainants? Are these women the ones who have told you that they were abused by Honourable Muchauraya? You should know that there is serious factionalism in the MDC-T. There are some people in the party who are using propaganda to eliminate Hon Muchauraya at all costs," said Mr Muchauraya.
He said the women were part of the Electoral College ready to confirm him.
"These ladies are party members who spun overtures by Mr Nyarota because he is a sellout. They are part of the Electoral College to confirm me as the sitting MP. I have served the party for 13 years at senior and provincial level. I have a close link with the people of Makoni South and to assume that some old man from America knows these people better than I do is false."
"This confused old man is trying to soil my image for political gains. He is retarding the reputation of every person because he is not familiar with the Zimbabwe grassroots politics," said Mr Muchauraya.
A crude war of words has erupted between Mr Muchauraya and Mr Nyarota, who are also currently locked in a court battle in which the incumbent MP is facing two counts of allegedly threatening to kill the party's treasurer for women's assembly for Makoni South, Sophia Chibayambuya and the aspiring legislator.
The trial continued on Tuesday with Mr Nyarota telling the court that he was living in fear after receiving the call in which Muchauraya allegedly threatened to kill him.
Mr Muchauraya has since lodged a counter report of malicious damage to property at Nyazura Police Station (RRB Number is 1610645), alleging that 18 windowpanes on his house in Magondo Village, Ward 26, were destroyed by Mr Nyarota's supporters.
Mr Muchauraya said Peter Chituriro, who stays at the house fled for his life wearing undergarments as Mr Nyarota's supporters wanted to kill him.
"The attack was perpetrated by Nyarota's people. He is intimidating me to vacate my homestead. I will not be intimidated. We have made a report, but instructed the police not to arrest and incarcerate the culprits because they are party members," said Mr Muchauraya.
Mr Nyarota denied any involvement and described the allegations as shortsighted and sadly predictable attacks.
He said the allegations were baseless as his hands were clean.
Mr Nyarota accused Mr Muchauraya of twisting facts since the legislator had organised the stoning of his "tiny little hut" to gain sympathy and therefore make political grandstanding at a time his fortunes were not so bright.
"It's nonsensical. He has many problems right now, and should not create new ones. How does breaking the windowpanes on Hon Muchauraya's tiny little hut translate to votes for me in the forthcoming elections," said Mr Nyarota.
Mr Mwonzora said the MDC-T was taking the legislator's claims with "a pinch of salt".
"If he was wronged the way he claims, and does not want the culprits arrested, then it raises questions as to whether the incident happened. It is the party's policy that where there is violence, a report should be made to police and perpetrators must be brought to book," said Mr Mwonzora.
Source - The Manica Post