News / National
Five men in court for stealing 15 bales of tobacco
23 Jun 2013 at 23:07hrs |
Views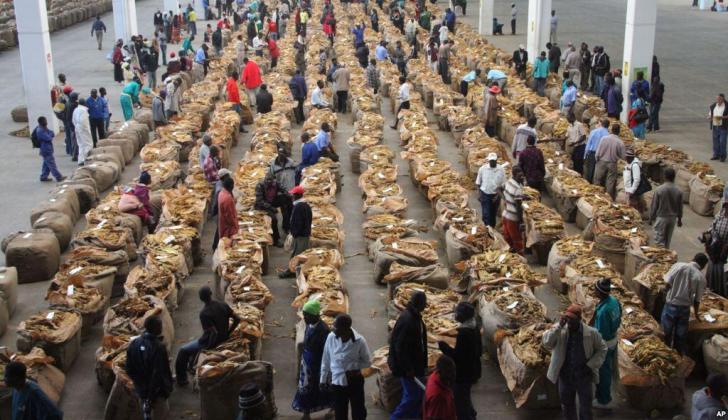 Five men among them two crew members of a Zambian haulage truck have appeared at a Karoi magistrate court facing charges of stealing 15 bales of tobacco destined for a Harare company.
Hillary Munuwa (33), Proud Nhema (25), Rashmore Katikarengwa (25), Lazarus Phiri (29) and Gideon Tembo (40) were last Wednesday arraigned before magistrate Mr Obedience Matare charged with theft.
They were remanded in custody to tomorrow. (Tuesday).
The court heard that on June 5 this year Phiri and Tembo who are employed by African Truck Logistics as driver and assistant, loaded 290 bales of tobacco belonging to Japan
Tobacco International Company of Zambia onto their Scania truck for delivery to a local Harare company, Zimbabwe Leaf Tobacco.
On arrival at Chirundu One Stop Border Post on June 10, it is alleged the two connived with Nhema and Katikarengwa to sell 15 bales at a Mashonaland Tobacco Company depot in Karoi.
After the four proceeded to Karoi, they met Munuwa who allegedly promised to sell the loot at MTC using the grower's number of a relative contracted by the same company.
The five acting in common purpose then allegedly offloaded the 15 bales at Munuwa's premises ' Swedish Co-operative Centre, Karoi.
Katikarengwa, Phiri and Tembo later proceeded to Harare the same day leaving Nhema and Munuwa to sort out the logistics of the sale.
It is further alleged on the following day the two then used Loice Chikazhe's grower's number to sell the loot at MTC. But the buyer, Tyfoid Makumbiri was quick to notice that the packaging had already some Zambian grower's number with five digits inscribed, instead of the six used in Zimbabwe.
A follow up was later made by MTC security officials who arrested Munuwa at CBZ, Karoi while waiting for Chikazhe to come and access the cash.
During the same day Munuwa also led to the arrest of Nhema after which the stolen bales worth US$7 000 were recovered. Nhema also led to the arrest of Katikarengwa at BP Shell Karoi, while Phiri and Tembo were arrested the following day at the ZLT depot in Harare.
Source - Herald