News / National
Nomination Courts updates
28 Jun 2013 at 19:18hrs |
Views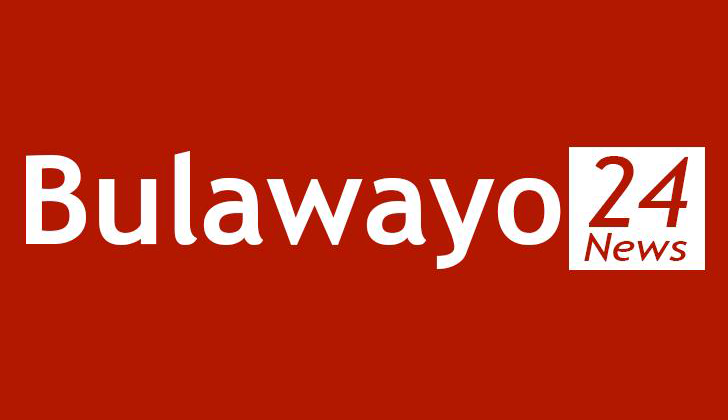 20:30
Marian Chombo has filed her papers as an Independent to contest in Zvimba North after failing to meet Zanu PF set criteria for primary elections. Outgoing Kariba MP Mr Cleopas Machacha and Magunje MP Mr Severino Chambati both of MDC-T filed papers as Independent candidates after failing to secure the right to represent the party in its primaries.
20:24
A lot of nomination papers for a number of MDC Harare ward council aspirants are not in order.
20:14
So far 162 candidates have been approved to stand as councillors in Harare. 10 have had their papers rejected for lack of sufficient signatories, missing on voters' roll and not being resident in the respective wards.
18:52
So far 115 nomination papers for people contesting Harare's 46 wards have been approved. The candidates are Zanu PF, UMD, MKD. MDCT-T and MDC.
18:40
The Nomination Court at the High Court in Harare has adjourned for half an hour to allow some candidates to put their papers in order.
18:38
Mr Arnold Tsunga and Minister Giles Mutsekwa who both filed papers under an MDC-T ticket have been told that they will go back to primaries and the loser will have to withdraw. Tsunga went on to sign a sworn statement before a Zec official as Mr Mutsekwa left the platform.
18:34
Proceedings in Manicaland progress under candlelight as there are no lights in the courthouse. This delayed proceedings as Zec had to rush and buy candles before gas lamps were provided to improve lighting.
18:31
The Nomination Court deadline has been further extended to 8pm.
18:04
Filing of nomination papers for the National Assembly, Senate, Provincial Council ended at 4pm although there was a late rush by some candidates. Zanu PF provincial chairman Dickson Mafios also submitted nomination papers on behalf of acting president Joice Mujuru.
17:57
Zapu president Dumiso Dabengwa's nomination papers were filed by the his deputy Emilia Mukaratirwa.
17:41
The Nomination Court is currently processing papers filed by Kisinoti Mukwazhi of the Zimbabwe Development Party.
17:16
Zec has rejected a request by Basil Nyabadza not to accept Patrick Chinamasa's papers. Nyabadza's interdict request was based on the argument that he was disputing the primary election result. Zec referred him back to the party.
17:12
The Nomination Court deadline has been extended to 6pm.
16:20
By 4pm 12 people had submitted nomination papers to contest the 7 ward seats in Epworth local board.
16:11
Former Masvingo governor Josaya Hungwe filed to represent Zanu PF in Chivi senate while Colonel Claudious Makova (Rtd) filed Zanu PF in Bikita senate and Empire Makamure filed to represent MDC-T in Gutu senate.
16:05
MDC-T was forced to file two candidates in Chikanga-Dangamvura as Giles Mutsekwa's rival Arnold Tsunga filed his papers for the same seat and was assisted by the party's provincial spokesperson Pishai Muchauraya.
16:04
Tongai Matutu and Festus Dumbu have filed their papers to represent MDC-T in Masvingo Urban and Zaka West respectively while Moses Mare will stand as an independent in Chiredzi. Supa Mandiwanzira, Dr Samuel Undenge, Mandi Chimene, Douglas Mwonzora and David Tekeshe have filed their papers in Mutare.
15:58
Zimbabwe Electoral Commission deputy chairperson Mrs Joyce Kazembe has toured the Mashonaland East Provincial nomination court. She said the process was going smoothly. She insisted that the sitting has to close at 4pm. Meanwhile, it is understood there are two aspiring senators in Mashonaland East who have been disqualified because they were not registered voters.
15:26
Energy Minister Elton Mangoma and his deputy Hubert Nyanhongo have arrived and so has suspended Zanu PF deputy chairperson for Manicaland Dorothy Mabika.
15:24
By 3pm 90 aspiring councillors had submitted nomination papers at Chitungwiza nomination court sitting at the head office. The town has 25 wards.
14:46
MDC National Chairman Mr Goodrich Chimbaira has also arrived at the Mashonaland East Provincial nomination court to file his papers for Chikomba Central.
14:43
Zanu PF gurus in Mashonaland East among them Secretary for Security, Sydney Sekeramayi, Provincial chairperson Ray Kaukonde, Secretary for Lands and Resettlements Herbert Murerwa and Women's Affairs, Gender and Community Development Minister Olivia Muchena are now at Provincial nomination court submitting their names.
13:28
Priscilla Misihairabwi Mushonga has filed Professor Welshman Ncube's papers and professes ignorance with regards the opposition's grand coalition.
13:24
African National Party leader Mr Egypt Dzinemunhenzva has arrived at Mashonaland East provincial nomination court. He has promised to address the press once he's done.
13:20
Aspiring councillors are submitting nomination papers at Harare Town House.
13:19
Zanu PF aspiring legislators in Mashonaland East among them Cdes Paddy Zhanda, Simbaneuta Mudarikwa, Newton Kachepa, David Chapfika, Eric Navaya, Washington Musvaire have arrived at Marondera Magistrate court to file their names.
13:13
Lawyer Mr Jonathan Samkange is at Mashonaland East provincial nomination court to submit his papers as an Independent candidate for Mudzi South. Mr Samkange's application to represent Zanu PF in the same constituency was not successful.
13:04
Speaking after filing MDC-T leader Morgan Tsvangirai's papers, the party's secretary general Tendai Biti said: " We filed the president's papers. It was such an honour....the court cases were very important to restore legitimacy to all the unconstitutional things we were doing,"
Biti said the proclamation was made without act of parliament while the 30 day intensive voter registration has been compromised.
"When you are faced with illegality you have to make two decisions: To ignore the illegality or to reserve our right. We reserved our right because we are aware millions of Zimbabweans want change and so we have to balance those interests," he said.
12:48
Speaking after filing President Mugabe's papers Mnangagwa said: "We have come to the end of the inclusive government and we of Zanu PF are confident we will have a landslide victory in these harmonised elections. During the primary elections we had an average of 10 000 voters coming to participate. Other parties were running around 56 to 70 voters," he said.
He also dismissed claims President Mugabe is unwell saying he was very fit and fine.
"He is fitter than you. He is a careful man. He has gone for a normal medical checkup on his eye," Mnangagwa told journalists.
12:30
MDC-T provincial chairperson for Mashonaland East, Mr Piniel Denga has arrived at the Marondera Magistrate's court to file his papers for Chikomba Central. MDC-T outgoing legislator for Marondera Central Mr Ian Kay has also arrived. Mrs Tracey Mutinhiri is also waiting to file her papers for Marondera East on an MDC-T ticket.
12:14
The filing of most nomination papers by aspiring candidates started at 10am at the Gwanda Magistrates court in Matabeleland South Province. Most of the Zanu-PF heavy weights in the province have successfully submitted their papers. The party's national chairman Simon Khaya Moyo, the provincial chairman Andrew Langa and politburo member Abednigo Ncube have submitted their papers. Some aspiring candidates in the opposition parties among them MDC-T aspiring MP for Gwanda North, Mr Thandeko Zinti Mnkandla, have also submitted their papers.The process is going on well and more aspiring candidates are still trickling in.
12:03
MDC-T secretary general Tendai Biti and organising secretary Nelson Chamisa arrive at the High Court.
12:00
United Movement for Democracy organising secretary and chief elections agent Mr ashirai Mutirikwi Mawere is in the gallery waiting to file Mutumwa Mawere's nomination papers. Meanwhile Dr Alex Magaisa is now in court paying nomination fees for PM Tsvangirai. He apparently had filed papers and left without paying the fees when he came earlier.
11:51
The nomination court has opened in Bulawayo and the candidates are busy filing their papers ahead of the 4pm deadline. By 10am aspiring National Assembly candidates from different political parties were gathered outside Bulawayo provincial magistrates court at the Tredgold Building.
Among those spotted at the courts were Zanu-PF candidates for Nketa constituency Elifasi Mashaba, Joseph Tshuma for Mpopoma Pelandaba.
MDC-T candidates Samuel Sandla Khumalo and Felix Mafa Sibanda who were defeated in primaries for Mpopoma Pelandaba and Magwegwe constituencies respectively were also part of the crowd.
Meanwhile, the Nomination Court for Matabeleland North candidates, which is housed at Court Seven at the Bulawayo Tredgold Building has also opened with competing candidates queuing to file their papers.
Binga South aspiring candidate Mr Joel Gabuza, Samuel Sipepa Nkomo of Lobengula constituency and Zanu-PF's Sithembiso Nyoni were among the early birds at the courts.
11:45
The Mashonaland East provincial nomination court is sitting at Marondera magistrate court to receive names of aspiring legislators in the province.
11:41
Filing of nomination papers in Mashonaland Central has started with Zanu PF candidate for Bindura South Kenneth Musanhi and MDC-T's Bednock Nyaude who is the current representative for Bindura North among the first to file their papers.
11:37
Emmerson Mnangagwa is filing President Mugabe's nomination papers right now. Waiting to file MDC president Welshman Ncube's nomination papers is Priscilla Misihairabwi Mushonga. MDC-T leader Morgan Tsvangirai's papers were filed early in the morning by Dr Alex Magaisa. The nomination court is sitting in Harare at the High Court.
Source - herald