News / National
Zim-Escorts recruits first male hookers
08 Sep 2013 at 06:43hrs |
Views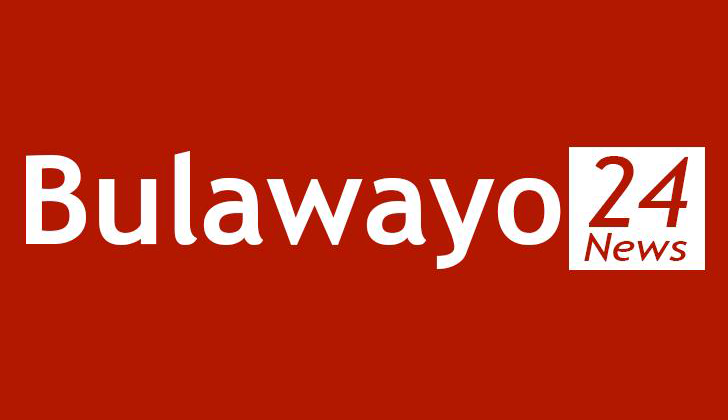 ZIMESCORTS agency, the foreign based company that has set up a prostitution website that advertises sex workers in Zimbabwe, has recruited its first male prostitutes to cater for female clients, Sunday News revealed.
Male prostitution is the sale of sexual services by a male to either male or female clients.
Two male prostitutes have so far placed personal adverts on the agency's website. Like female escorts, the male prostitutes do not walk the streets and are not visible to the general public. They work either in-call, where the client comes to them, or out-call, where they go to the client.
Male prostitution is novel in Zimbabwe and is characterised by taboos. Receiving money for sex from female clients is not generally a norm and is not "accepted" by society. Plus men are not "supposed" to be the victims of prostitution or sexual abuse.
The male prostitutes advertised on the site are both from Harare.
One of the male prostitutes is called Wella and he is 25-year-old. He charges $10 an hour.
Wella's personal advert boasts and declares that he is "VERY ENERGETIC AND ABLE TO SATISFY EVERY WOMAN" (sic).
Sunday News called Wella under the guise of setting him up with a female client and he confirmed that he is a male prostitute.
"Are you calling in connection with ZimEscorts? Okay tell the woman to call me when she gets to Harare. I will satisfy her every need. I am the best man hahaha! I am not expensive because I am not doing this for the money, I just want to satisfy sex starved women in Zimbabwe," he said.
The other male prostitute is named Caithboi and his charges range from $10 to $40 an hour depending on the client.
Caithboi's profile says that he is "young and playful with the will to satisfy your every desire, energetically created to please women."
Caithboi was not available for comment.
Just like on the profiles of female prostitutes the escort agency claims that it is dispatching the prostitutes to provide a social or conversational service rather than a sexual service since prostitution is illegal in Zimbabwe and forbids taking payment for sex or communicating for the purpose of arranging a contract for sexual services.
The advertisements carefully skirt the legal line and avoid specifically offering prostitution.
"This is not an offer for prostitution. All fees are exchanged for time and companionship only. No fees of any kind will be quoted, negotiated, or collected in exchange for any sexual conduct.
"Anything else that may occur is a matter of personal choice between two consenting adults of legal age, and is not contracted for, nor is it requested to be contracted for, or compensated for in any manner," the website's notification reads.
Lawyer Mr Thomas Sibanda said male prostitutes are at risk of prosecution like their female counterparts.
"All kinds of prostitution are illegal in Zimbabwe and these men risk being arrested and charged if they are caught.
"The same laws that are used on female prostitutes can be applied to male prostitutes. Male prostitutes are at risk of getting heavier sentences because male prostitution is a new thing in Zimbabwe," said Mr Sibanda.
Male prostitutes are known by various names and euphemisms including male escorts, gigolos, rent-boys, hustlers, models or masseurs although the words "hustler", "model", and "masseur" do not always refer to prostitutes. Male prostitutes offering services to female customers are sometimes known as "gigolos".
Clients, especially those who pick up prostitutes on the street or in bars, are sometimes called "johns or "tricks". Those working in prostitution, especially street prostitutes, sometimes refer to the act of prostitution as "turning tricks".
Although male prostitution is and was often associated (particularly in the West) with teenage street kids, "runaways" and drug addicts, prostitution is practised by people of every social, economic, and relationship status, and it is also practised by some people as a career choice.
The gender of a male prostitute's sexual partner; or the sexual act that the hustler participates in may not indicate a hustler's sexual orientation.
Compared to female sex workers, male sex workers have been far less studied by researchers, and while studies suggest that there are differences between the ways these two groups look at their work, more research is needed.
Financial incentives may be the primary reason that prostitutes engage in this work, but they are by no means the only reasons.
Hustling may also confer on the hustler a sense of self-worth (the hustler is desired by the client), or of social status (the hustler may be taken to expensive restaurants or travel destinations), or of erotic gratification, or of societal rebellion (the hustler is breaking social conventions.
Conversely, the hustler may also experience a sense of self-destructiveness or exploitation. The reasons for hustling are thus extremely personal and may involve a mixture of positive and negative justifications.
This same complexity may underlie the justifications of the hustler's client: although sexual gratification may be her primary motive, the client may also be moved by many emotional concerns (including issues related to sexual orientation, power and emotional attachment).
The advent of male prostitution in Zimbabwe is likely to undermine the fight against Aids as male prostitutes the world over have limited knowledge of Aids and self-protection. They are in great danger of contracting venereal disease and Aids than their female counterparts.
As in all forms of prostitution, the male prostitute and his client can face a number of risks and problems which are health-related including sexually transmitted diseases, drug-use, physical abuse; legal or criminal including solicitation, drug and age of consent laws; societal or familial social stigma, rejection by family and friends, loss of job; and emotional including sense of exploitation or of leading a "double-life", loss of affection and self-destructiveness.
Source - sundaynews