News / National
MDC-T MPs - Portfolio committees
21 Oct 2013 at 13:05hrs |
Views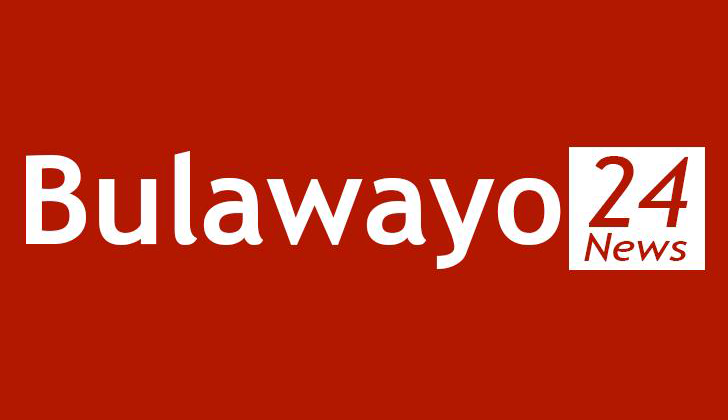 The MDC-T Committee on Standing Rules and Orders on Thursday appointed the following MPs from the party into several portfolio committees; Transport and Infrastructure Development; Elias Mudzuri, Albert Mhlanga, Banda Teti, Spiwe Muchenje, Eric Mura, Gorden Moyo and Webster Maondera.
Defence, Home Affairs and Security Services; Gift Chimanikire, Prosper Mutseyami, Costa Machingauta, Reggie Moyo, Paul Madzore, Solomon Madzore and Lucia Matibenga.
Justice and Parliamentary Affairs; Innocent Gonese, Jessie Majome (chairperson) Arnold Tsunga, Brian Tshuma and Evelyn Muzungu-Masaiti.
Media Information and Broadcasting Services; Anele Ndebele, Settlement Chikwinya, Gift Chimanikire, Nelson Chamisa, Reggie Moyo, Prosper Mutseyami, Lucia Matibenga, James Maridadi, Joel Gabbuza and Murisi Zwizwai.
Foreign Affairs; Gorden Moyo, Dorcas Sibanda, Godfrey Sithole, Fanny Chirisa, Nicola Watson and Thamsanqa Mahlangu.
Industry and Commerce; Tapiwa Mashakada, Thabita Khumalo, Moses Manyengavana, Eric Murai, Unganai Tarusenga and Ronia Bunjira.
Finance; Dorcas Sibanda, Godfrey Sithole, Eddie Cross, Willias Madzimure, Abednico Bhebhe and Brian Tshuma.
Lands, Agriculture, Mechanisation and Irrigation; Samuel Sipepa Nkomo, Teti Banda, Josphine Chitembwe, Abednico Bhebhe, Simon Chidhakwa and Sipho Dube.
Mines and Energy; Abednico Bhebhe, Anele Ndebele, Sibusisiwe Budha, Emma Muzondiwa, Fani Munengami, Joel Gabbuza James Maridadi and Thabita Khumalo.
Public Service, Labour and Social Welfare; Amos Chibaya, Unganai, Roselene Nkomo, Paurina Mpariwa, Prince Sibanda and Ronia Bunjira.
Environment, Water, Tourism and Hospitality; Thamsanqa Mahlangu, Consilia Chinanzvavana, Trevor Saruwaka, Margaret Matienga, Nomathemba Ndlovu, Judith Muzhavazhi and Moses Manyengavana.
Education, Sports, Arts and Culture; Consilia Chinanzvavana, Trevor Saruwaka, Josphine Chitembwe, Nicola Watson, Arnold Tsunga, Joyce Makonya, Emma Muzondiwa and Fani Munengami.
Higher Education, Science and Technology; Dorothy Ndlovu, Peter Mataruse (chairperson) Joyce Makonya, Lwazi Sibanda, Memory Munochinzwa and Ruth Labode.
Communication Technology, Postal and Courier Services; Nelson Chamisa (chairperson), Settlement Chikwinya, Bhekithemba Nyathi, Bacillia Majaya and Sesel Zvidzai.
Health and Child Care ; Ruth Labode (chairperson), Dingilizwe Tshuma, Gladys Mathe, Lwazi Sibanda, Peter Mataruse, Fani Munengami and Murisi Zwizwai.
Women Affairs, Gender and Community Development; Lucia Matibenga, Evelyn Muzungu-Masaiti, Bhekithemba Nyathi, Margaret Matienga, Memory Munochinzwa and Dorothy Ndlovu.
Public Accounts; Tose Sansole, Eddie Cross, Fanny Chirisa, Paurina Mpariwa Paurina, Willias Madzimure (chairperson), Alexio Musundire, Tapiwa Mashakada and Samuel Sipepa Nkomo.
Local Government, Rural and Urban Development; Sesel Zvidzai, Phelela Masuku, Roselene Nkomo, Nomathemba Ndlovu, Webster Maondera, Prince Sibanda, Jessie Majome and Elias Mudzuri.
Small and Medium Enterprises and Cooperative Development; Innocent Gonese, Lwazi Sibanda, Simon Chidhakwa, Tose Sansole, Sibusisiwe Budha, Spiwe Muchenje, Albert Mhlanga, Costa Machingauta and Bacillia Majaya.
Youth, Indigenisation and Economic Empowerment; Solomon Madzore, Amos Chibaya, Judith Muzhavazhe, Fanny Chirisa, Sipho Dube, Gladys Mathe, Paul Madzore, Margaret Matienga, Phelela Masuku and Thamsanqa Mahlangu.
The first meeting of the committees must be held within seven sitting days of their appointments.
Source - Byo24News